Ukraine is known as a tech hub for many IT companies across the world. The Ukraine's IT industry consists of around 4000 local IT companies, and more than 110 tech giant companies have their subsidiaries in Ukraine. The companies such as Microsoft, Samsung, Plarium, siemens, Eriksson, Ring, Snap, and Boeing have their R&D sector there.
Kyiv which is the capital city of Ukraine is the startup hub for more than 1000 startups and product companies while other cities of Ukraine are also evolving and turning into IT centers.
Unfortunately, after the invasion of Russia the economy of Ukraine got doomed. Many tech startups and prominent companies originating from Ukraine are planning to relocate from Ukraine.
How is the economy of Ukraine getting affected?
The Russian-Ukraine war has had a catastrophic impact on Ukraine's economy. The massive destruction taking place in Ukraine will shrink the GDP of the country.
The repercussions of war can be undoubtedly seen in their tech industry, which covers tech startups (small and large ), and research and development offices of tech giant companies.
To limit the damage of the consequences of war, most tech companies are evacuating their staff. Many home-grown startups are also witnessing fallouts, including companies such as Grammarly, an AI-based grammar and writing engine, reface, a face swapping app, Petcube, a pet camera system, Preply, a language tutor marketplace, and PeopleAI, a sales and marketing intelligence firm. These companies have raised funds from some of the biggest venture capitalists in the world, which is definitely going to hamper their relationships and development.
Besides, software development companies such as MacPaw, which develops macOS software and has its headquarters in the capital city of Kyiv, are standing strong amidst the war.
In addition, the biggest tech companies are also contemplating relocating, and platforms such as Google, YouTube, Tiktok, Bytedance, Facebook, and Snap are facing issues due to internet disruptions. Uber, which has been in force since 2016, has paused its operation and is relocating to other parts.
In a nutshell, every company and startup based in Ukraine is prioritizing their staff's safety and relocating their offices to other places.
Since most companies have announced their plan to leave the country, this mass exodus of technology companies could turn into a crippling economy. Since there are more than 800 employees in Ukraine, many experts believe that this would lead to more offshoring in India or hire offshore developers.
Most of the delivery centers in Ukraine are engineering-focused, so it's implied that the engineering sector will be badly hit.
Companies are looking forward to hiring coders from Ukraine. Tons of companies have posted job ads for various tech roles on their website called Ukraine's Remote. Companies are offering incredible support to their employees by covering their transportation and accommodation costs for those who've been stuck.
A company called Pitch said that their three employees were stuck in Ukraine, so the company decided to cover all their transportation and accommodation costs, along with a promise to pay three months' salary.
How India could be considered as a place for relocation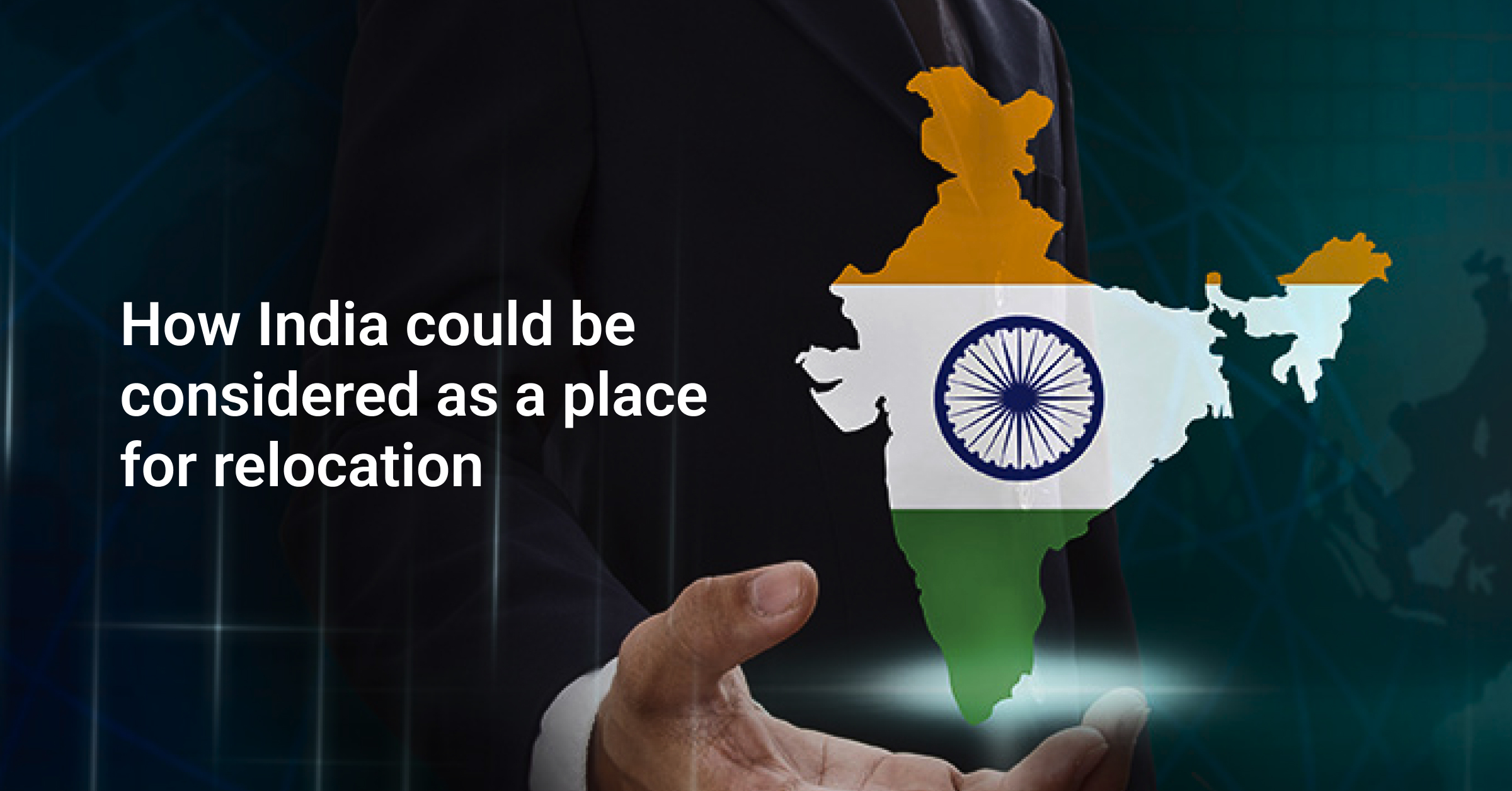 Considering India's initiatives such as Atmanirbhar Bharat, under which the country has aimed to build an indegieous technology stack, The government is investing in the technology stacks, which offer vast opportunities for companies to innovate and develop products.
Also, the country's vibrant startup ecosystem makes it a favorable place for establishing startups and companies.
The Ukraine crisis has had a catastrophic impact on tech startups. Many experts believe that India's being a startup hub could be a great option for relocation:
1. Simplified Business Laws
India has lately passed a few business laws which can prove fruitful for startups setting up their businesses in India. Without a doubt, GST has simplified the movement of goods and services. Laws such as the Direct Tax Code Bill, land acquisition, and other laws ease the operations of setting up businesses in India.
2. Low Operation Cost
Most importantly, the operation costs in India are pretty low, which covers the cost of setting up a business such as infrastructure, internet charges, phones, and labor costs, making it one of the most preferable and favorable startup hubs in the world. Also, the cost of incorporating a company is quite low.
3. Abundance of resources
According to research conducted by coding platform, Github, India has become the third fastest growing place for developers. It has around 5.8 million developers and it is estimated that it will grow to 10 million by 2023.
India has become a software development hub due to abundance of resources, increase in innovation and activity. Undeniably, Indian developers are building the future of the software development industry and country. Due to the strong growth of the software industry, investors are more looking forward to investing in software development startups.
If you're thinking of relocating, then there would be no place better than India due to multiple factors such as low operation costs, ample developers, a strong economy, a supportive government, and simplified laws.
4. Simplified Taxation System
It wouldn't be right to leave out the taxation system of the country. Most companies relocate from their native countries due to the complex taxation system, which makes it more expensive for incorporation. While in India, the tax regime is moderate and reasonable in comparison to other countries, and the cost-cutting process is also low.
Also, when relocating to any other country, you always have to consider the government of the country. What's the contribution of the government in the country?
5. Supportive Government
Considering the government's initiatives, the government of India has introduced tons of effective policies and schemes to ease the flow of foreign investment. The ministry has simplified the rules and regulations of FDI, encouraging the setting up of businesses more conveniently. Earlier, you needed to obtain prior permission from the government, making it a cumbersome process, but now there's no need to obtain permission.
Also, India's economy is quite stable and has even achieved high macroeconomic stability in the World Economic Forum.
6. Stable Geopolitical Relations
Geopolitical relations with countries such as Australia, the United Arab Emirates, the United Kingdom, the European Union, Russia, and Canada are quite good. These strong alliance relations have resulted in remarkable GDP growth and a large amount of investment in other companies around the world.

7. The next silicon valley
Also, India has been a prominent destination for outsourcing software and support services due to its low cost and its labor arbitrage model offers cost-effective solutions for international companies.
The outsourced services are quite in demand, which has significantly led to boosting the country's economy.
The country's outsourcing industry is valued at more than $150 billion. An increase in outsourcing has led to technology innovation. This technology transformation is boosting the technology curve in India. The spread of technology in the country is tremendously increasing, making India the third largest start-up ecosystem in the world.
If India's tech hub continues to grow and expand, then it wouldn't be wrong to say that India is the next silicon valley. Bengaluru and Gurugram are two tech-savvy countries that have made a massive contribution to India's rapid urbanization.