Graffersid is an
Award Winning

IT Company with a tailored process for

Mission-Driven Startups
Our aim is to increase the success rate
of the startups by developing user-centric products.
9/10

Startups we have worked for have raised funding and grew by 5X
Core Expertise in Diverse Technical Landscape has enabled Graffersid to successfully accomplish challenging projects and solve business problems with ease.
Chasing perfection, we have developed product for startups with extraordinary idea and have grabbed the eyes of World's Top Investors again and again.
Fundings have been raised by our clients globally and are recognised as the market leaders.
With a young and intrapreneural team at Graffersid, we perceive our client products as our own and proactively come up with relevant suggestions in the development lifecycle. Everytime one of our clients makes it big, we use that experience to guide our next clients on the dos and don't of the industry ensuring a higher success rate.
Tech-savvy Geeks of Graffersid have diverse capabilities with immense experience helping Startup Community to pace ahead in the market without any constraints.
Your Success is our success
Graffersid works in 2 ways
Hire Dedicated Remote Developers from the team of Graffersid on a Monthly Contract basis. Pick the best Resources to amplify the capabilities of your technical team. Scale your development team within 7 Days with certified developers.
Share your idea with our domain expert Business Analysts who will draft a detailed Requirement Document along with relevant features suggestions. With the locked scope of work we will initiate the Product Development on Agile Methodology.
Powerful Techstack to Empower Startups
Technology Strength defines the success of any business in the Digital Era. With experience of developing 100+ products in a diverse range of industries our team has honed the skills of domain expertise to define their skillset. With a unique combination of young and experienced developers, Graffersid has delivered highly scalable and successful products for clients across Industries.
Our Achievements and Appraise
Loved by Startups and Trusted by Enterprises
Kargologic Team's vision is to radically improve visibility and communication across the supply chain industry. KargoLogic's SaaS platform is designed to seamlessly connect all supply chain trading parties to create, allocate and track shipment related data in realtime. The platform provides seamless communication, automation and transparency from booking through to delivery without compromising the data flow.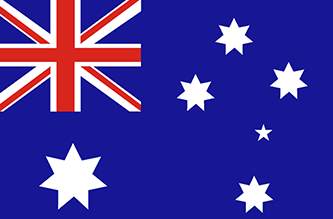 DrinkPrime makes India's Smartest Water Purifiers and are redefining water purifier ownership. With DrinkPrime customers only have to pay for the amount of pure water they consume and never have to worry about installation, relocation, maintenance hassles. DrinkPrime has converted the traditional pure water supply system into a SaaS product with the help of IOT and Water Purification technology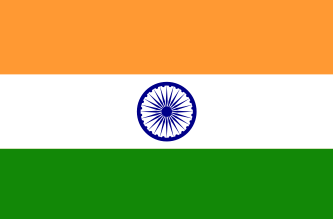 Paperwiff is a platform for Readers and Writers, for people to express themselves. They like their contributors to go beyond social media and connect with the readers in real time. Everyone has a lot to say and there's always someone out there who could benefit from the experiences of others. Paperwiff is for everyone.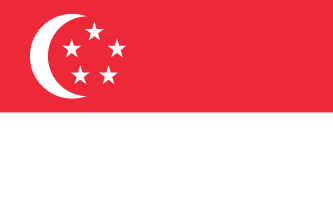 Projects we have worked on
CareMonitor is an innovative Health-Tech start-up which recently won the Australian Digital Health Agency Innovation award for its shared care and remote patient monitoring software. Their cloud-based enterprise grade software platform has wide applicability in a number of areas such as hospital in the home, management of chronic disease patients, remote patient monitoring and also recently COVID-19.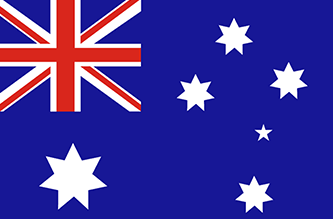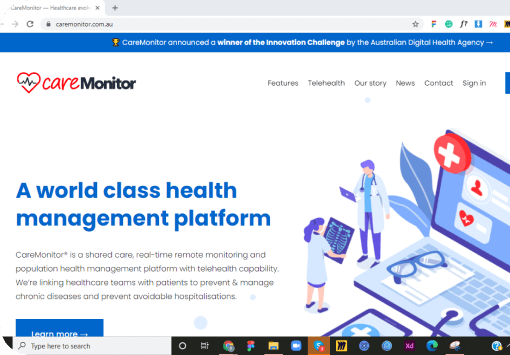 Warmcall is a code-free, bot-based screening platform that does initial interviews in a friendly & convenient way, sends a report and schedules a meeting with top matches, automatically. Warm Call's buyer bot interacts with new vendors, evaluates them based on preset criteria, collects details and sets appointments. Each response is packaged in a full match report to review before the meeting.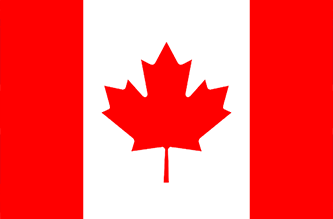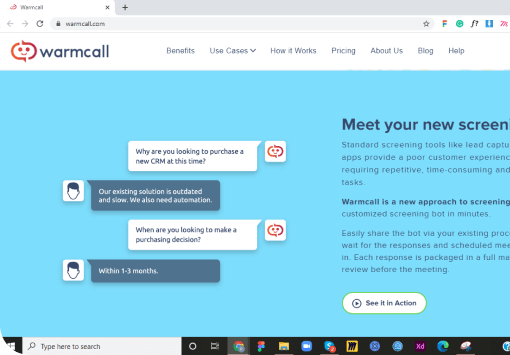 Zillion is a leading health technology company whose solutions emphasize modifying behavior whilst providing the right nudge at the right time to assist individuals in forming a new healthy lifestyle. Zillion's products include our proprietary well-being programs such as Restore Health and Restore Resilience, as-well-as our platform as a SaaS.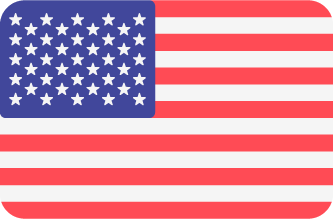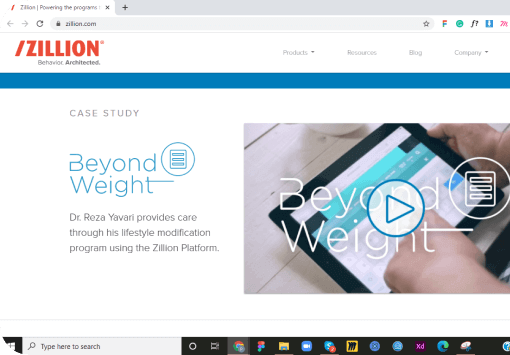 Artfetch is a curated ecommerce platform for emerging artists. It promotes and sells the work of more than 700 international artists, taking a commission on all sales made through the website. Changing the way the art world works and collects, using cutting edge technologies Artfetch lets you be part of the emerging international art revolution. See, discover, love, own, emerging art work at Artfetch.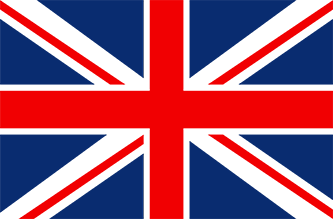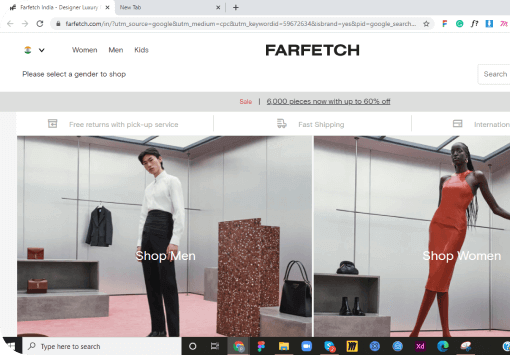 9/10

products that we have build has raised fundings
Our strongly connected team provides a strong backbone to any project on every technology that we work on.
10+ incubators in which our clients have got funded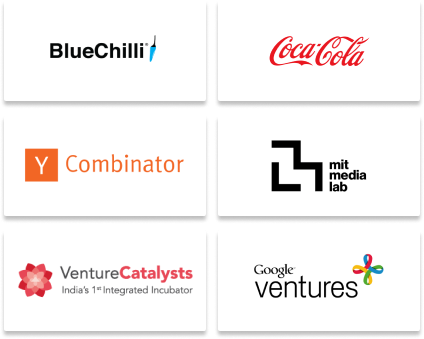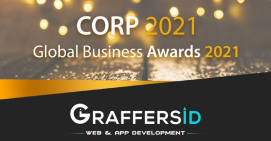 " Best IT Company for Startups "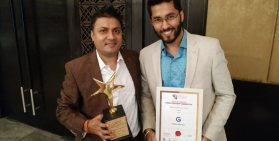 " Premium Product Development IT Company "
Asia Innovation Congress
Singapore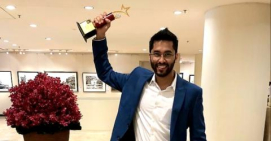 " Most Trusted Software Development Company "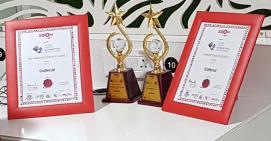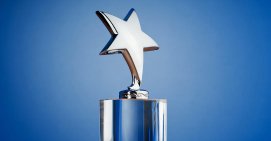 " Premium UI/UX Experience "
Design Conclave Australia
Values that Makes Graffersid #1
More than 100 Products Deployed, Over $500 Million dollars of Funding Raised by Clients, 80% of Clients Retained and millions of users gained
through apps developed by us. Graffersid Proudly stands as the Best IT Company in India for startups across the globe.
Our exceptional business ethics and high-quality deliverables save time and cost for our clients which is better invested in the success of the startup.
With superior work quality and amazing customer service, Clients are full of love and appraise across all platforms.
We don't do marketing of our services. We
believe that our clients becoming successful is the best marketing we
can have.
Strict Hiring Process has enabled Graffersid to capture the Top Talent and Expertise of the Industry with passionate techies in the team.
On average our clients give us at least 3 references and 5 repeat projects hence strengthening our relations.
Graffersid has awards in premium categories for Best
UI/UX and Best Product Development from World's Known brands like Clutch and Goodfirms.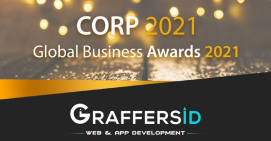 " Best IT Company for Startups "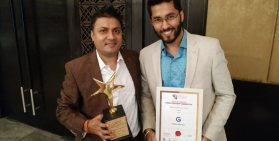 " Premium Product Development IT Company "
Asia Innovation Congress
Singapore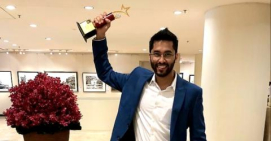 " Most Trusted Software Development Company "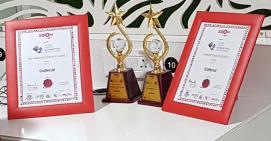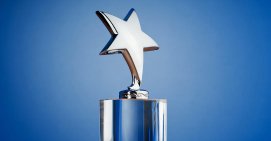 " Premium UI/UX Experience "
Design Conclave Australia
Redefining Software Development Collaborations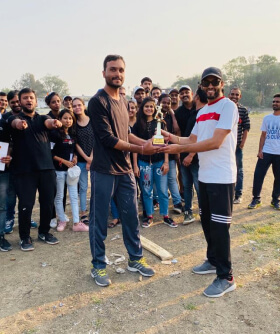 Graffersid is an Award-Winning Website and Mobile Application Development Company focused on Startups
High Availability
Connected digitally, the team of Graffersid is just a click away from you. We make it super easy for you to communicate effectively across time zones.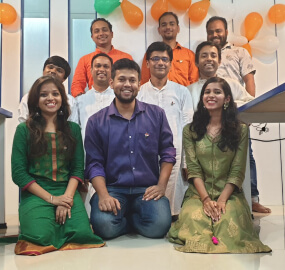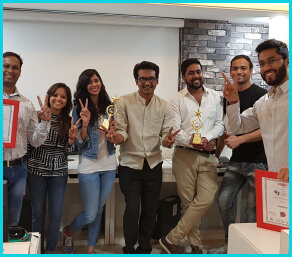 Well Trained Resources
Unique Projects require experience and innovation to collaborate efficiently. Graffersid excels in crafting the perfect team for custom projects of startups.
Constantly Upskilling with new Technology:
Speed of modernization has paced up. We understand the demand of the latest skill set for development of user-centric and modern products and hence constantly upskill our team.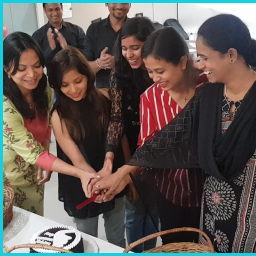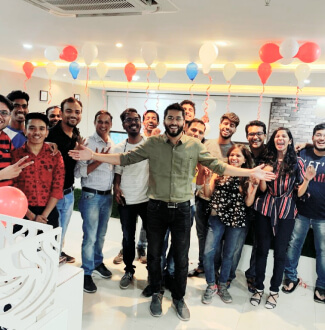 Flexible Working Hours
Graffersid values accomplishing targets with number of hours worked. With Flexibility in working hours, the team is able to produce excellent quality products.
Tech Events and Competitions:
Our developers are passionate and competent towards becoming the best. We have participated and won numerous tech competitions at Global Stages.
Large Dev Community Network:
Team of Graffersid is a valuable part of the World Wide Technical Community. We have got a solution to every problem with this Network, enhancing our abilities in Technical Landscape.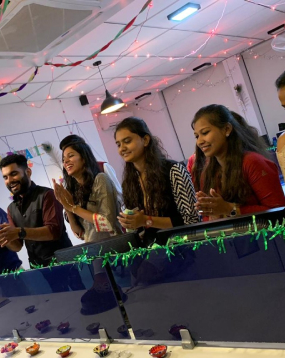 Clients reflecting on our Strong Bond
No bond Policy.
If the resource doesn't perform then the contract will be terminated within 1 month of notice.