As an entrepreneur, you always focus on creating an impact in the Industry. To achieve goals, you are taking every possible action to take your company to the next level. It is one of the reasons that companies are getting digitally automated, and mobile apps are getting more popular. Startups are developing mobile apps and websites depending on their requirements, but large businesses are going for mobile-first. It is one of the reasons behind the popularity of mobile apps.
Businesses are focusing more on building mobile apps for users to serve them with business features, services, and facilities that can not be accessed through a website. According to stats, the projected revenue from mobile app downloads, and in-app purchases will reach $581.9 billion by 2024
Developing a mobile app involves a series of programs and modules that require an in-depth knowledge of coding software for mobiles or smartphones. Startups, as well as business organizations all across the globe, are relying on Mobile App Developers for the development of Intuitive and Interactive mobile apps. Mobile app designs are more than what we see, it is all UI UX designing and prototyping and out-of-the-box ideas.
If you have an Innovative idea for a mobile app, then here are the best Mobile App Developers In New York:
1. Nolte

Nolte is a New York-based web and mobile app development company that helps businesses to increase revenue by developing complex digital products, such as mobile and web technologies. They understand the challenges that enterprise companies face with their internal teams & external resources.
They work with their clients from the initial stage of software development i.e. from the product strategy to the maintenance and upgrades. Their App development portfolio Includes Tough Mudder Bootcamp, Bloomscape, the Women's Forum of NY, and Propel Bikes.
They also provide additional services such as unlimited technical support, infrastructure monitoring, platform hosting, security, backup, backlog management, and visual regression testing.
Minimum Project Cost: $25,000+
Founded in: 2006
Employees: 10 – 49
Hourly Rates: $100 – $149
2. EvinceDev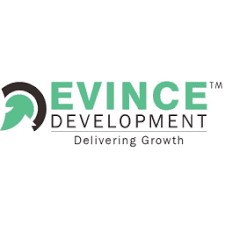 EvinceDev is an internationally recognized software development company founded in 2012 and maintaining the top position in the market. They have 8+ years of sophisticated experience and working with pre-focused moto 'Accelerating Digital Transformation.
Under the guidance of the Spartan Community, Evince has established its Steeping Pillars of success, Strategic Approach, Absolute Demeanor, sincerity, and integrity. They mainly focus on meeting the expectations and timely delivery of projects of their clients.
Evince is serving companies across the globe, irrespective of the size of a business, whether it is a small startup or a Big Enterprise. They focus on industries such as Transportation & Logistics, E-commerce & Retail, Government & Public sector, Healthcare, Education & eLearning, Travel & Hospitality.
Minimum Project Cost: $15,000+
Founded in: 2006
Employees: 10 – 49
Hourly Rates: $100 – $149
3. Braze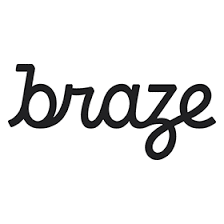 Braze is among the top app developers in New York who are passionate about developing connections between consumers and the brands they love. Their main aim is to build software with speed and breadth to empower marketers to harness their creativity, our customer engagement platform delivers relevant, cross-channel experiences at scale.
Through their product, performance, customer support, and leadership thought, they are more committed to set up new standards in customer engagement. Braze has headquartered in New York with other registered offices in Chicago, London, San Francisco, and Singapore.
Minimum Project Cost: $20,000+
Founded In: 2011
Employees: 501-1000
Hourly Rates: $100 – $149
4. Fueled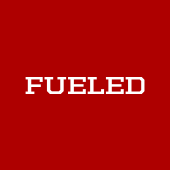 Fueled is an award-winning mobile apps and website development company dedicated to developing fast, attractive, responsive software. It was founded with a vision of putting together people who could take a project from the initial stage of ideation through launch along with maintaining the quality, with agility and expertise.
Fueled clients go on to raise millions in funding therefore, they offer select startup clients an opportunity to prepare their development budgets. To get successfully incubated from Fueled Ventures, their independent venture fund.
Minimum Project Cost: $75,000+
Hourly Rates: $150 – $199 / hr.
Employees: 50 – 249
Founded in: 2007
5.  Intellectsoft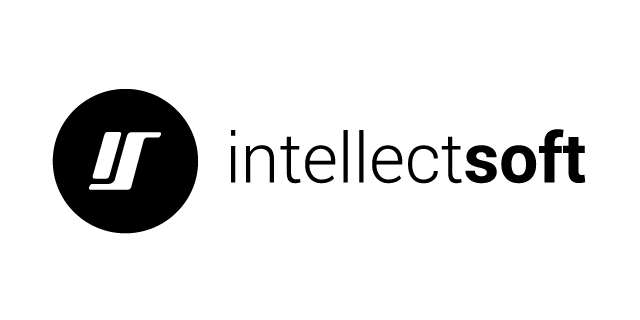 Intellectsoft  is a web and app development company that delivers cutting-edge solutions for global organizations and technology startups. It was founded in 200 with the mission to help enterprises accelerate the adoption of new technologies, untangle complex issues that always emerge during digital evolution, and orchestrate ongoing innovation.
They have clients including startups to globally recognizable brands, such as Universal Pictures, Jaguar Motors, Qualcomm, Ernst & Young, Clinique, Bombardier, London Stock Exchange, Harley-Davidson, and others. They are leveraging Intellectsoft's software development services to magnify their products along with achieving exponential growth.
Minimum Project Cost: $65,000+
Hourly Rates: $100 – $160 / hr.
Employees: 50 – 249
Founded in: 2007
6. HubSpire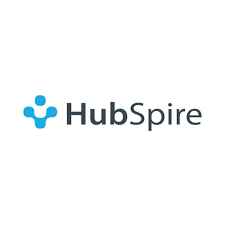 HubSpire is an award-winning app development company, Headquartered in New York City. They deliver digital transformation and technology services to translate entrepreneurs' ideas into digital solutions, enabling them to outperform their competition.
They work with small businesses, startups, government agencies, and large corporations. They aim to take an agile, consultative, and collaborative approach to developing customized digital solutions for their clients. They have received a high rate of customer satisfaction reviews from their clients.
They understand their client's business and devise customized solutions, maximizing application availability, agility, and predictability. Their areas of expertise include digital transformation, enterprise mobility, data analytics, IoT integration, cybersecurity advisory services, and artificial intelligence (AI) solutions.
Minimum Project Cost: $55,000+
Hourly Rates: $80 – $140 / hr.
Employees: 10 – 49
Founded in: 2008
7. Heady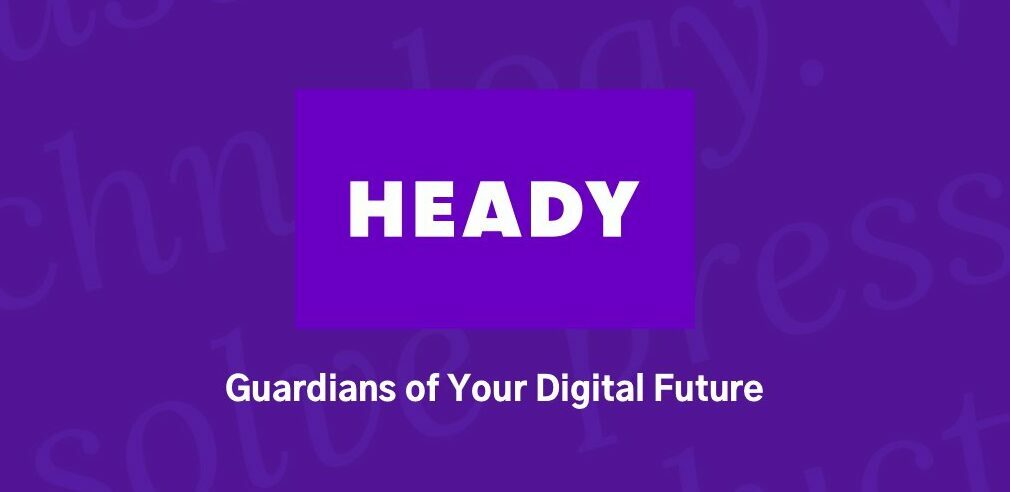 Heady is a New York-based mobile product consultancy developing sustainable innovation. They integrate their dedicated team to understand client requirements, solve problems, create polished products, and scale long-term results. They offer services from the initial stage to development to routine maintenance focusing on solving client problems and growing their product.
Heady has offices in Brooklyn, London, and Mumbai. They design locally and build globally, leveraging teams in clients' regions who work side-by-side with international engineering talent.
Minimum Project Cost: $75,000+
Hourly Rates: $100 – $150 / hr.
Employees: 50 – 249
Founded in: 2015
8. Arctouch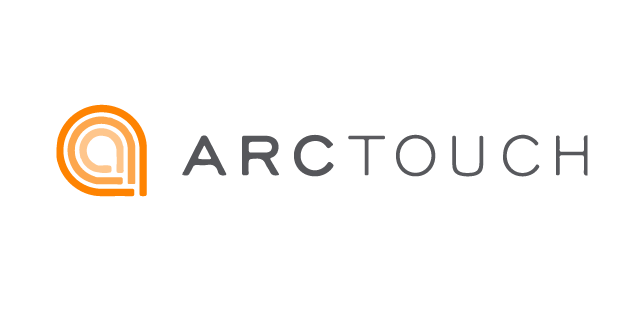 Arctouch is a leading app developer in New York. They design and develop lovable apps using the latest technology for the connected world. They have expertise in building websites, back-end APIs, blockchain, and smart products. They specialize in app design and development for iOS, Android, and Xamarin for phones, tablets, and TVs. Top companies and leading brands trust them with their digital product design and development.
Minimum Project Cost: $100,000+
Hourly Rates: $100 – $150 / hr.
Employees: 50 – 249
Founded in: 2003
9. Rootstrap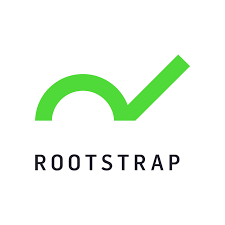 Rootstrap is an award-winning team that focuses on delivering exceptional work within a pre-decided time in the process. Their dedicated development team is distributed between Los Angeles, San Francisco, New York, and Montevideo. They take on projects that inspire and challenge their team to be more innovative. They aim at providing solutions to their client's problems. For that, they pair clients with a world-class team of digital product experts. Their clients include from the first-time founder to the multinational Fortune 100 company.
Minimum Project Cost: $50,000+
Hourly Rates: $100 – $150 / hr.
Employees: 50 – 249
Founded in: 2011
10. Kitelytech

KitelyTech is a full-service technology consulting, design & development firm based in New York. They have offices in downtown Chicago, Atlanta, Detroit, Austin, Charlotte, Phoenix, and Miami. Since its inception in 2009, KitelyTech has become a nationally-ranked web and app development company.
They are delivering successful projects in verticals ranging from oil and gas to healthcare to CPG and beyond the sector. KitelyTech was founded on the principles to aim for an industry that has transparency, customer service, and efficient execution.
Minimum Project Cost: $20,000+
Hourly Rates: $80- $130 / hr.
Employees: 50 – 249
Founded in: 2009