Client's Business Requisite
Our client approached us for developing an online movie ticket booking app. They wanted us to design an application with a user-friendly interface, through which we can have a look at various multiplex located near them, check the timings, offers and book a show. The client wanted to save their users from the hassle and inconvenience of standing in long queues outside the theatres.  The client requirement was to build an easy and convenient booking system, through which users can book a show with a punch of few buttons.
Primary Objectives
Design and develop an application which is compatible with most mobile browsers
Scalable and secure application
Feature-rich and multiple application development
User-friendly GUI
Fast-bug-free application
Solution
In response to the client requirement, we developed a rapid, browser-based online movie ticket booking application. Our teams dedicatedly work to develop an application which is a frontrunner in terms of the way it allowed users to check shows, reserve the seat and pay for their tickets through online payment options. The application gives the flexibility to have a look at the movies that presently showing, nearest theatres from their place, show timings, seat availability and price per ticket. Our developers created an application that is compatible with all the browsers and uses a secure payment gateway server. We added a feature that enables users to make payments for their tickets instantly through credit/debit cards and other online payment options.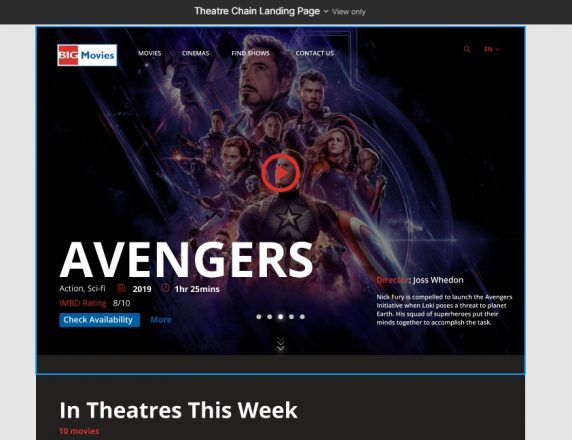 Features
Here are the features that the application offered to the users:
List of latest released movies:
The application constitutes a list of latest released movies, which is updated on a regular basis. This enables users to choose a movie of their choice from the list.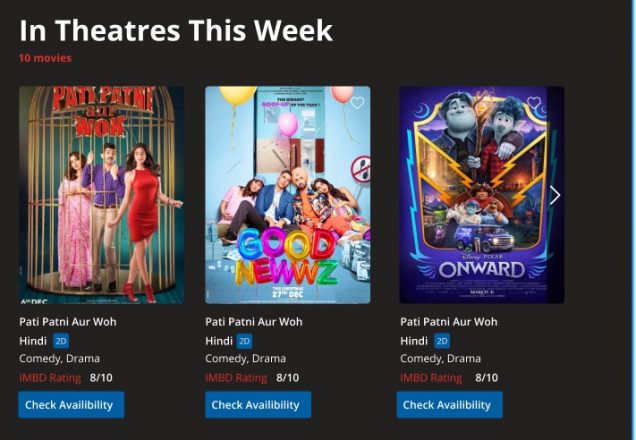 Theatre section:
This feature provided users with the list of theatres in the city to choose from.
Show-time selection:
We made sure that users are able to book the show according to their preferred timing without any inconvenience.
Seat Availability:
Using this application, users can check the seat layout select the seats according to their personal needs?
Price per ticket:
Users can check the pricing option depending on the choice of class they have made, for example, gold class or silver class.
Online payment gateway:
We added seamless and secure online payment gateway option
To get one such mobile application for your business, schedule a call today.
Choose Graffersid for Movie Booking Application
If you are looking for an exclusive application that can help your target audience with flawless online moving booking, then Graffersid is here to assist you. Our team of developers has extensive experience in creating a wide range of mobile applications, be it for entertainment, business, or lifestyle.  The best part of working with us, we customize our services to provide meet your requirements at cost-effective rates.
Contact us and see how our exclusive mobile app development services can give your business that needed boost!