Hire Entertainment App Developers From GraffersID
Blend mobility with entertainment to stay above the rest with the help of GraffersID, A
top entertainment mobile app development company
that helped startups grow in revenue size up to 10X by offering them to Hire Entertainment App Developers.
Future Trends of Media and Entertainment Industry
Technological Trends that Will Take Over Media and Entertainment Industry in the Future
Media and Entertainment Industry Stats You Should Know
Media and Entertainment Industry Growth Stats that Will Affect Your Business
The global M&E market is expected to grow to US$ 2.6 Trilllion in the future.
If you closely look at the categories, the internet advertising segment in media has accounted for the largest market share of 39.7%.
From the investment perspective, marketers and companies are going to spend around 50% of their budget in digital advertising.
Global market for media and entertainment is growing faster in terms of revenue at an 8.6% CAGR.
It generated the revenue of USD 2,133.4 Billion in 2019 and is projected to reach a market value of USD 5,099.2 Billion by 2030, growing. Top Online Shopping
Sites in World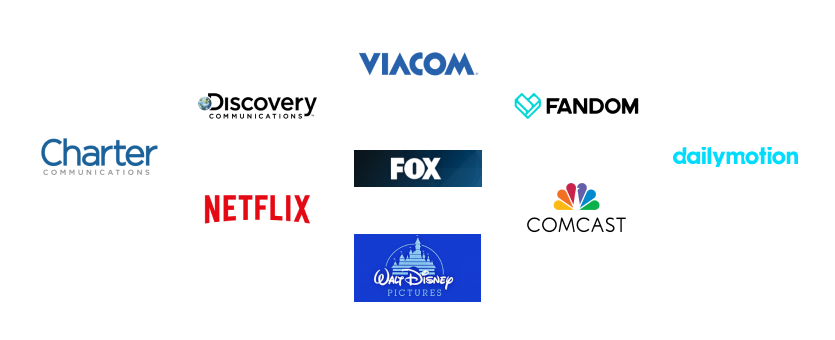 Perks of Hiring Developers from graffersid
Why Hire Entertainment App Developers Graffersid?
Graffersid has a team of young and enterprising individuals who create scalable and technology driven entertainment app solutions to incorporate the best required for the entertainment domain.
Our team of expert entertainment app developers will help you build a feature rich and cost effective solution with stunning look, advanced functionality, and easy user interface. It will help you lure more customers and earn lucrative profits along with reduced cost.
Dedicated Resources on Demand
At Graffersid, you will get dedicated entertainment app developers who know what is to be done; so, you can focus on what's important for the growth of your media or publishing house.
Projects related to media and entertainment app development need skill oriented people. At Graffersid, you will get a team of dedicated developers who possess diverse skill sets that give you an easy hand of a variety of skills under one roof.
In this highly competitive market, timely delivery is utmost important along with quality. At Graffersid, you will get a balance of timely delivery and quality with early and frequent testing, strict adherence to quality control, and by pulling the creative scope pivots.
At Graffersid, you will get an expert team of dedicated entertainment app developers that give utmost attention to gaining clarity and communication around the critical lines of the project. You can bank upon us for the best possible outcomes with cross cutting experience.
Working with Graffersid, you can be assured that your entertainment app is in the best hands. We have served clients across countries while staying focused on client satisfaction.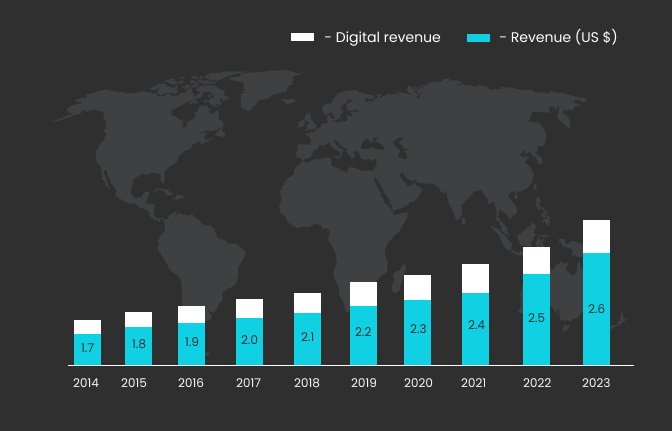 When we look at the growth trend of the entertainment sector, we will discover a stark growth right from 2014, which is going to continue till 2023.
Media and Entertainment Market
Importance and growth trends in the media and entertainment industry market
If we look at the trends, convenience and on-demand availability of interest based options are the biggest factors that will drive the media and entertainment industry in the future. Here digital tools have played a significant role that has facilitated the delivery of innovative content and a superior distribution model.
Now the key players are looking to invest in the media and entertainment sphere through increased penetration of smartphones, growing eSports sector, rising demand for on-demand and live streaming of music and videos along with augmented reality and virtual reality platforms.
Global media and entertainment industry market share, by model Type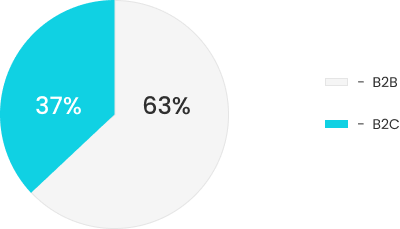 Media and Entertainment Market

Mobile and Web
Apps
You can give the best experience to your customers by offering them hassle free ticketing with the help of amazing mobile and web apps developed at Graffersid, a top entertainment mobile app development company.

Customized Media Apps
We offer customized entertainment app solutions catering to your specific requirements ultimately focused on facilitating rich user experience and give a much needed personal touch that may include a dedicated section for personalized news and blogs.

Brand Management
You will get professional grade CRM, brand management apps, and responsive design publication tools. It will help you improve brand awareness on social media; especially, if you belong to PR industry or any ecommerce enterprise.
Do You want to Hire Entertainment App Developers ?
Do you have a Question for us?
Our Customers love what we do



GraffersID Teams efficiency, industry knowledge, and communication have led to a long-term engagement.



Visitors enjoyed the landing page's sleek, engaging visuals and intuitive design. Graffersid established a smooth workflow, listening carefully to requirements and



The product was well received by customers and investors. The team efficiently managed the project by consistently sharing updates and promptly
No bond Policy.
If the resource doesn't perform then the contract will be terminated within 1 month of notice.