Hire Dedicated React.js Developers
Accelerate the pace of development team And amplify the output with easy customization Of React.js Developers
Trusted for the Quality Deliverables, Experts at
Graffersid are known for enabling startups achieving Greater heights with ease.
Increasing Interactivity to Next Level.
React.js is a Javascript Library specially crafted for Interactive User Interface. With real-time data changes, the declarative property of React.js makes it easy for developers to create quick and easy to debug interfaces.

React Native is focused on powering apps whereas React.js works on Learn Once, Write Anywhere principle.

React.js is backed by Facebook with strong community support worldwide making it a trustable technology for Startups and Enterprises.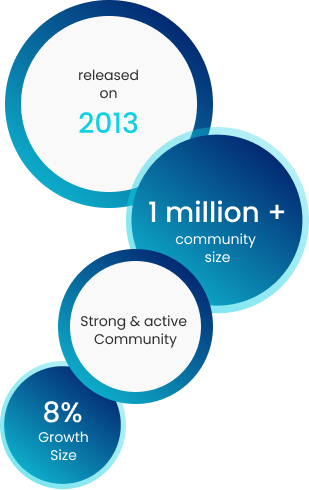 Facebook Ads Website is leveraging the cross platform ability of React.js. Proving the easy and ondemand scalability of React.js Myntra, UberEats are entirely built on it. With 829 Million Active accounts, Tencent is relying on React.js for real-time high performance for its users. Modern and Agile development process with React.js enables Startups to accelerate at their own pace.  Hire Dedicated React.js Developers in India from Graffersid to grow by 10X.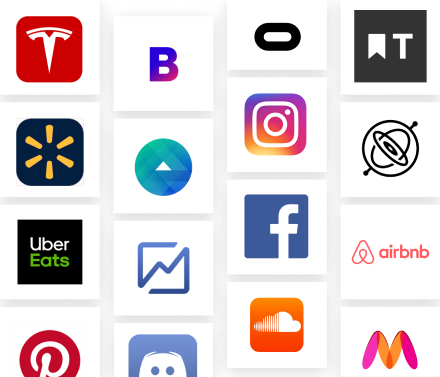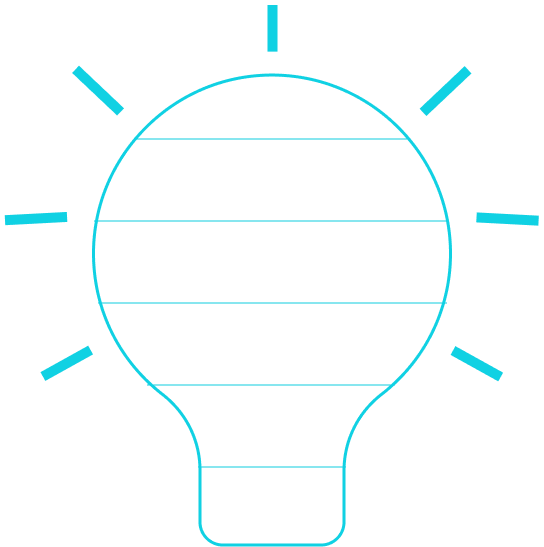 Benefits of React.js / React.js?
A simple Javascript Library made for building future-ready web apps
Following high level ethics while development, React.js abilities to rapidly create stunning visual interfaces with nice ecosystem of development makes it most favorable.
Debugging the code is easiest with React.js. Facilitating the Maintenance of Applications, React.js boosts productivity of the development team. SEO Friendly and Stable code are other prime features differentiating React.js from other frameworks.
Web Apps industry is Dependent on React.js.
of Companies when they hire dedicated React.js developers
from Dedicated React js Developers from Github
Do you want to hire dedicated React.js developers to scale your Mobile App?
Hire the Industry's Top 1% of Experts with GRAFFERSID
GRAFFERSID Shortlists the Best Candidates
Interview is scheduled with Client
1st Round of Interview is Conducted
An Award-Winning Company with a personal approach
Only Growth Focused
We give a replacement within a week if the resource is failing to meet the goals.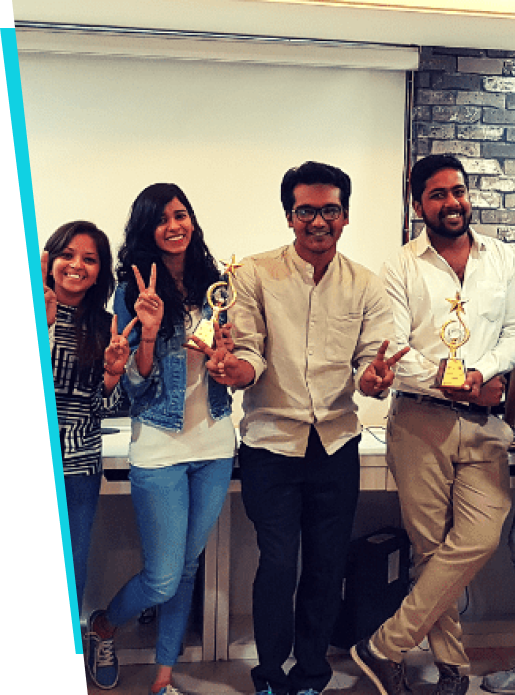 leading review website, ranked us "Top 15 upcoming IT companies in India" for 2018

HobNob, raised $1 Million in Seed Funding just months of their lauch.
Are you looking for Experts Angular to enhance your team?
Clients reflecting on our Strong Bond
Do you have a Question for us?
No bond Policy.
If the resource doesn't perform then the contract will be terminated within 1 month of notice.