Hire Dedicated Redux Developers
Unlead the full potential of Redux development services With experts from GRAFFERSID
Redux enhanced the performance of
Apps written in any Javascript with simple
Testing and server rendering. 
Small Size and Great Documentation
makes Redux Better
Redux is an open-source javascript library. It is usually used with Angular.JS and React.JS to build the user interface. Redux is usually used for managing application state.
Working model of redux is very simple as it works in three buildings, store, action and reducer. Redux is extremely beneficial in testing as it separates UI and Data. Along with this, Redux is also helpful in debugging an application.
Popular languages such as React and Angular are exceptionally easy when used with Redux development services.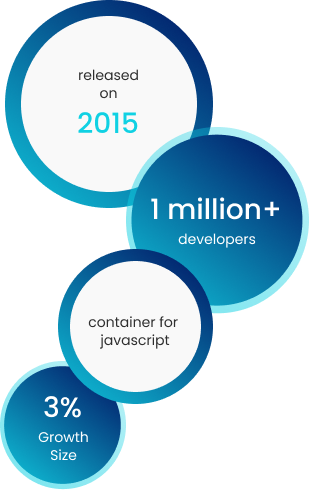 1900+ Top Companies across the world are using Redux for the enhancement of features built with other frameworks of Javascript. React Redux is the most popular combination that is backing the tech stack of Instagram, Facebook, Amazon, Robinhood. Easy maintenance capabilities of the Redux allows businesses to have more development going through Redux. Aiding the front-end frameworks to boost the productivity and efficiency of the development process, Redux development services are in high demand. Hire Dedicated Redux Developers in India from Graffersid to grow by 10X.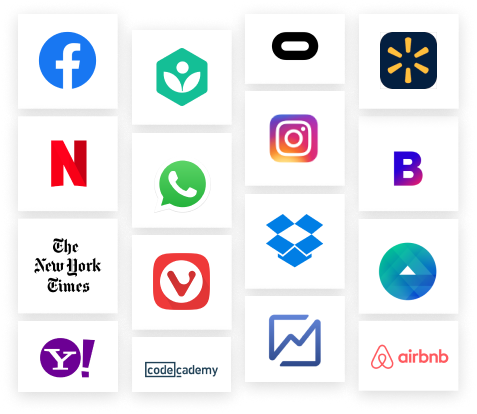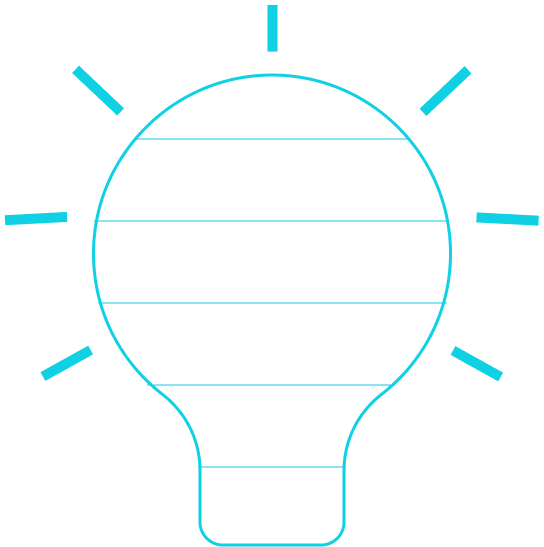 Benefits of hiring Redux developers
Large Ecosystem of Tools for Customized Requirements
Code in Redux is generally written with functional programming method making it re-usable for different components. Making management during the development cycle easier for Startups, Redux offers a high level of security.
With react, redux amplifies the application's capability to deal with changes and updates. Hiring a dedicated redux developer ensures your team is complete.
Redux development Services
Dedicated Redux Developers
Revenue of Companies increased
with Redux-React Combination in the primary tech stack.
Do you want to hire dedicated Redux developers to scale your development?
Hire the experienced and dedicated Redux Developer in a week

Redux is a JavaScript management tool that allows users to predict their states, that are unchanging and are never modified. Reducer helps in carrying out hectic tasks such as constant undoing and redoing with ease. Hence, the results can be viewed in reality.

Redux is highly used to render and manage applications on the server-side in order to alter the state of functions. It manages the initial rendering by transferring the status of various applications to the server in totality. These components are in the form of HTML when they are forwarded to their customers.

Great supportive community
Redux offers excellent community support to its users by providing good extensions that can be used for simplification of codes and will boost the overall performance. All in all, there are industry experts all over the world to ensure extensible support by solving the queries.

Redux facilitates users with functional programming concepts and principles in order to write cleaner and modular codes. These codes are easier to write, maintain, test, debug and can be copied, modified, and pasted anywhere.

This one of the most essential properties which is extremely useful in order to boost the search ratings of search engines. Redux offers the facility to simply pass it on to the client-server which is created on the server.

Redux is a highly organized cross-platform and open-source JavaScript library, which is strict about how code should be written. This property helps the developers to quickly understand and maintain the entire structure of any application coded in Redux.
GRAFFERSID is Augmenting Growth-Businesses to Grow 10X
No-Bond Policy
We nurture relationships with our clients. If the resource fails to meet the expectations, the replacement is offered within a week.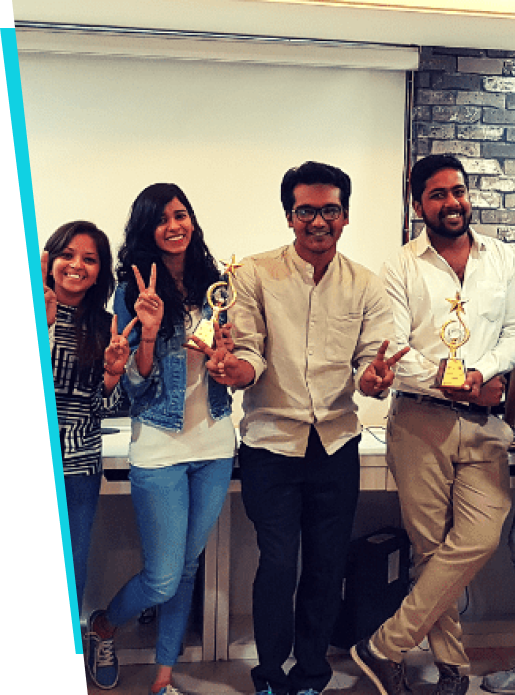 leading review website, ranked us "Top 15 upcoming IT companies in India" for 2018

HobNob, raised $1 Million in Seed Funding just months of their lauch.
Are you looking for CodeIgniter Experts to enhance your team?
Do you have a Question for us?
No bond Policy.
If the resource doesn't perform then the contract will be terminated within 1 month of notice.