Hire Fin-tech Developers from Graffersid
Give your business an innovative boost with Fintech software from GraffersID, a
top mobile app development company
trusted by innovative startups and market giants globally.
Future Trends of Financial Sector
Technological Trends that You Will See in Financial Sector
Important Stats from the Financial Industry, You Should Know
Growth Stats from Financial Sector that Will Affect Your Business
96% of global consumers are aware of at least one fintech service in use or at least one fintech company.
The global fintech market is expected to reach upto $309.98 billion at a CAGR Of 24.8% in the future.
Digital payments will make the largest segment of the total transaction.
Using chatbots will save banks $7.3 billion globally by 2023.
The global market for cryptocurrency was valued at around US$0.5 bn in 2016 and is anticipated to be US$50 billion by 2025. Top Online Shopping
Sites in World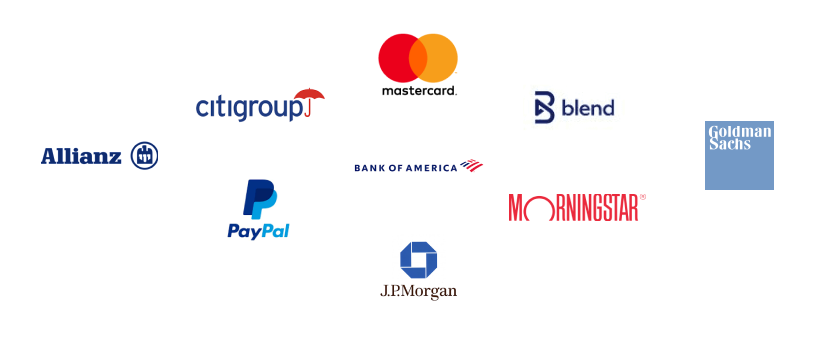 Perks of Hiring Developers From graffersid
Why Hire Fin-tech Developers From GraffersID?
GraffersID is a top fintech software development company with a team of dedicated fintech developers who have expertise across various technologies. We are ready to create tailor-made fintech applications and software as per your requirements.
Offers a Fintech Super System
Our team of dedicated software developers is expert at creating an entire fintech super system that can help you with varied applications to make the process easier and convenient for your firm and clients.
At GraffersID, you will get a higher degree of personalization where all our fintech applications are designed to meet your personal goals while giving your ease of use in the already complicated financial world.
We know customers crave convenience and we value that. Our team of professionals is master at balancing the benefits of technology and data specifically intended to deliver convenient fintech solutions that reduce cost and improve efficiency.
Being a reliable source in delivering quality fintech solutions, Graffersid has been the top choice for startups and market giants. We have served 100+ clients across 11 different countries. We have always focused on client satisfaction and never disappoint our clients.
At Graffersid, you will get an expert team of dedicated fintech developers that are open to improving core functionalities by designing personalized fintech apps to unbanked people, reducing cost, seamless integration, and data analytics.
Our team of fintech developers offers a feasible blend of innovative technology, predictive modeling, and advanced analytics for proactive insights that can be easily embedded in the financial ecosystem.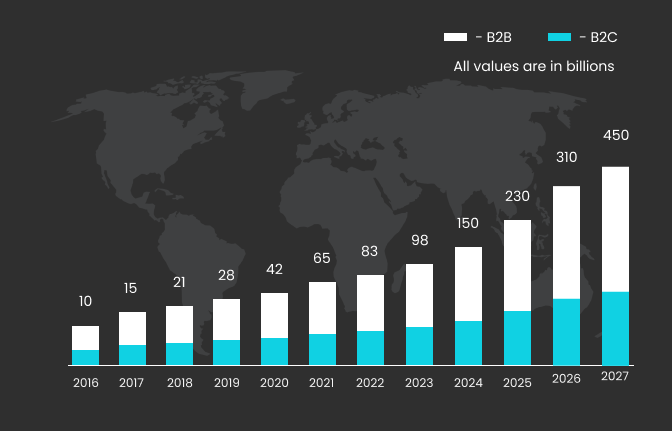 When we look at the growth trend of the financial industry, we will discover that fintech is going to reach a market value of approximately $ 305 billion by 2025, growing at a compound annual rate of about 22.17% over the forecast period 2020-2025.
Importance and growth trends in Finance industry market
If we closely look at the ongoing trends, demand for convenience in every sector is driving innovation and so is the finance industry. The key players are looking to invest in the financial sphere due to high usage of smartphones, and rising demand for on-demand services.
Global Finance industry market share, by model Type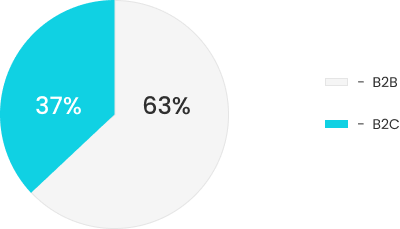 Custom Fintech
Applications
At Graffersid, you will get custom fintech applications. that offer higher degree of personalization along with safety and convenience to your users. We aim to deliver improved customer experience through our fintech solutions.

MIS Reporting and Financial Analytics
We offer end-to-end fintech applications on both mobile and web platforms where you get consolidated and combined financial regulatory reports such as fixed assets Process reports, inventory accounting, along with a robust financial analytics platform.

Billing and Payment Solution
Consumers need digital money management solution that they can quickly adapt to. You can count on us for easy billing and payment solution to streamline your billing and customer management.s
Do You want to Hire Fin-tech Developers ?
Do you have a Question for us?
Our Customers love what we do



GraffersID Teams efficiency, industry knowledge, and communication have led to a long-term engagement.



Visitors enjoyed the landing page's sleek, engaging visuals and intuitive design. Graffersid established a smooth workflow, listening carefully to requirements and



The product was well received by customers and investors. The team efficiently managed the project by consistently sharing updates and promptly
No bond Policy.
If the resource doesn't perform then the contract will be terminated within 1 month of notice.