Hire Healthcare Developers From GraffersID
Prioritize your healthcare software with Graffersid, a leading
Web and Mobile App Development Company 
that helped startups grow 5X and make their name in the market by offering them to Hire Healthcare Developers.
Healthcare Industry Trends for the Future
Emerging Software Technology Trends You Need to Follow to
Gain Market Acceptance
Healthcare Industry Stats You Need to Know
Healthcare growth stats impacting your business and consumers
50% people research doctors, 40% research hospital and medical facilities, and 77% book medical appointments
The global healthcare chatbots market is projected to reach USD 10 Billion by 2025
The healthcare software market has the potential to grow by USD 400 Billion by 2024 making it one of the fastest growing markets.
80% of hospitals use outdated softwares and are ready to make a transition to more sophisticated softwares when exposed.
In a market survey it was found that over 60% patients prefer to interact with a doctor digitally. Top Online Shopping
Sites in World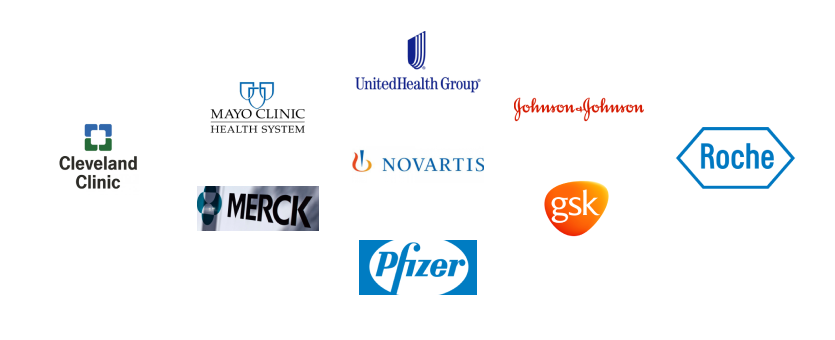 Perks of Hiring graffersid
Why Hire Healthcare Developers From Graffersid?
Graffersid aims to help healthcare providers enable next generation quality of care through custom healthcare solutions.
Our team of developers has extensive experience in the healthcare domain. Our expertise include EHR/EMR, advanced automation, telemedicine, integration, custom healthcare software development, and other health and wellness apps.
Ensure Workflow Automation
We ensure effective management of daily activities by delivering amazing software solutions that automate repetitive tasks, facilitate easy asset tracking in a healthcare organization, and easy revenue cycle management.
We provide custom healthcare software development to help the entire healthcare system that will improve your efficiency and enhance customer service.
Our team of experts collect a large amount of unstructured data, carefully analyze it to identify trends and patterns in the industry. We consolidate all the information into interactive reports to facilitate easy understanding.
Working with us, you will get an accommodating team of Healthcare Software developers with whom you can have one to one communication to gain more clarity. And, we ensure that the healthcare providers stay compliant with data privacy standards.
We make sure that the project is completed and delivered by the specified time frame and never disappoint our clients. We prefer to under commit and out-perform.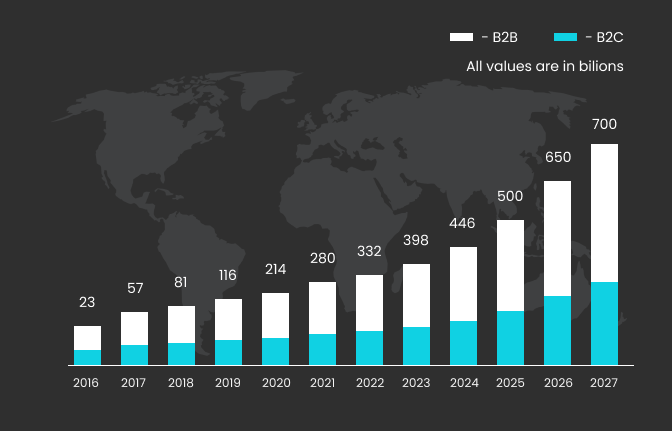 You can realize the stark rise in the market share of the healthcare industry where the healthcare sector has around 70% online buyers. Also, the average cost of a healthcare B2B sales lead is higher than any other industry at $60.
Importance and usage trends and expected growth in the healthcare market
Consumers are demanding convenience, transparency, and easy access to healthcare services that has contributed to the growth of the healthcare industry. And, this is the reason that organizations are looking for more patient data securing procedures. Technological advancements in Artificial Intelligence (AI), Machine Learning (ML), Data Analytics and the Internet of Things (IoT) have reached new heights of success and are driving the B2B and B2C healthcare market.
Global healthcare market share, by model Type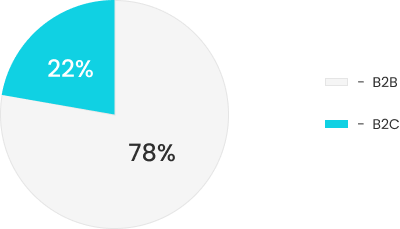 healthcare software development

Hospital
CRM
Looking for a software to which you could quickly refer in case you don't have access to a patient file at the moment? Graffersid offers custom hospital CRM software that will provide consolidated information about medication, patient updates, physician notes, and other communication.

Telemedicine
We offer telemedicine software that reduces the hassle of healthcare professionals where they can easily carry patient appointments online. Also, they can share videos, images, and electronic health records and scheduling systems along with video conferencing features.

Hospital Management and Billing
Working with us, you will get a robust software to assist easy hospital administration that automates and streamlines the entire operational system. You can automate accounting, medical billing, claims, out-patient management, inventory, bed management, and others.
Do You want to Hire Healthcare Developers ?
Do you have a Question for us?
Our Customers love what we do



GraffersID Teams efficiency, industry knowledge, and communication have led to a long-term engagement.



Visitors enjoyed the landing page's sleek, engaging visuals and intuitive design. Graffersid established a smooth workflow, listening carefully to requirements and



The product was well received by customers and investors. The team efficiently managed the project by consistently sharing updates and promptly
No bond Policy.
If the resource doesn't perform then the contract will be terminated within 1 month of notice.