Hire Marketplace Developers from Graffersid
Craft simple and seamless Marketplace to attract
Millions of customers and sellers across Worldwide. GraffersID, a
top web and app development company
that offers to Hire Marketplace developers
To develop successful Marketplace Solutions with Industry's Experts in India.
Future Trends of Marketplace Industry
Trends that are Shaping the Marketplace Solutions in Next Decade / Trends that will Shape the Future of Marketplace Solutions
Important Stats for the Marketplace Domain / Stats that Matter for Marketplaces
Growth Stats of Global Marketplace industry Likely to affect Your Business in Future / Growth Stats of Global Marketplace industry Impacting Businesses In Present and Future
The Marketplace users are expected to go past 1 billion by 2023
The Global Marketplace Solutions have reached over $4 Trillion and projected to reach over $10 Trillion in coming years.
Total Transactions over Marketplaces are going to cross the $132.5billion amount by 2025
Spend on the Digital Marketplaces experiences is forecasted to grow by $428 billion
The Marketplaces Softwares and Marketplace application will be having 47% of digital purchases till 2023 and will grow to 53% by 2025 Top Online Shopping
Sites in World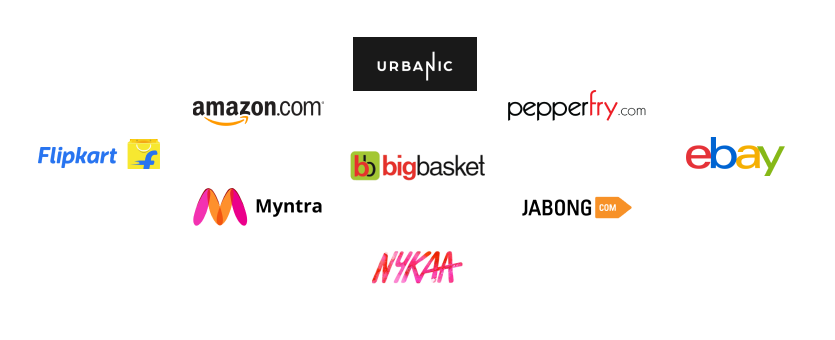 Perks of Hirng Developers From graffersid
Why Hire Marketplace Developers Graffersid?
Graffersid is the top Market Software Development Company that aims to bring innovation and flexibility in the education sector with its smart Marketplace solutions.
Working with Graffersid, you will get designs aimed at transforming conventional education systems with improved UI and UX by way of delivering marketplace solutions that enhance navigation, usability, and streamline interactions.
At Graffersid, you will get a team of dedicated marketplace software developers that ensure strict adherence to regulatory standards in the marketplace industry such as SCORM, xAPI, AICC, GDPR, and other accessibility guidelines and best practices.
Graffersid offers marketplace solutions that provide for seamless integration with other platforms and third-party apps and payment gateways along with safe and secure data exchange.
Being a reliable source in delivering quality marketplace solutions, Graffersid has been the top choice for marketplace startups and market giants in the marketplace industry. We have served 100+ clients across 11 different countries. Our motto is client satisfaction and we never disappoint our clients.
Reliability and Flexibility
At Graffersid, you will get simplified marketplace software and apps that are easily scalable with marketplace design allowing for more extendable course builders while ensuring flexibility and reliability.
You will get cost-effective next-gen marketplace software that saves your valuable resources and enhances the experience of your customers with pre-built features and less cost on third-party resources.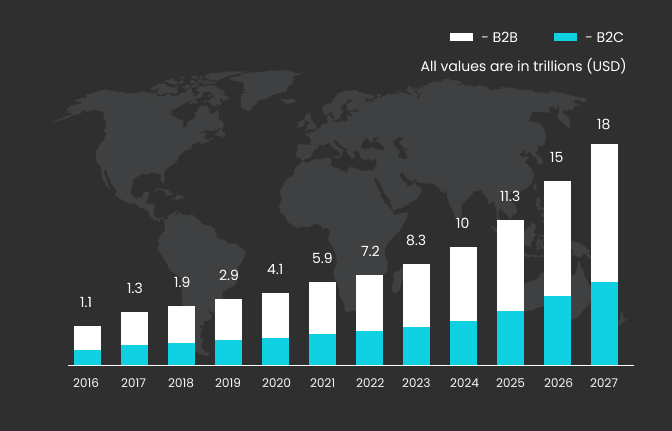 Global B2B Marketplace size could hit $3.2 Trillion in 2023 and the B2C Marketplace size would go past $10 Trillion in 2025
Marketplace Industry Trends
Marketplaces Trends that are Redefining the Growth for Businesses
The unprecedented digital transformation of businesses and lifestyle of people, marketplaces are flourishing with never-ending demands of customers and sellers. Increasing the use of marketplaces among users has escalated the demand for smart, technology-driven marketplaces with every needy feature for sellers and buyers. With disrupted traditional supply chains and completely changes user behavior, the growing users of this industry are looking for the perfect place to sell and buy.
The Marketplaces Softwares and Marketplace application will be having 47% of digital purchases till 2023 and will grow to 53% by 2025
Marketplace Software Development Technologies
Customized B2B
Marketplace Solutions
Data-driven marketplace development is the key to influence the top decision-makers in the B2B Industry. Graffersid has dedicated marketplace developers with proven success in delivering high-end results for the clients worldwide.

Modern B2C Markteplace Solutions
At Graffersid, our dedicated developers focus on Interactive and responsive platforms development ensuring a seamless experience for marketplace users. Boosting the engagement with AR/VR, enhance your marketplace software with highly experienced developers from India.

Product Driven Marketplace Solutions
Graffersid enables Product based Startups to build a huge customer base and engage them with performance-driven marketplace software development. The startup-friendly model ensures that you hire the best talent out of a pool of dedicated marketplace developers of India.
Do You want to Hire Marketplace Developers ?
Do you have a Question for us?
Our Customers love what we do



GraffersID Teams efficiency, industry knowledge, and communication have led to a long-term engagement.



Visitors enjoyed the landing page's sleek, engaging visuals and intuitive design. Graffersid established a smooth workflow, listening carefully to requirements and



The product was well received by customers and investors. The team efficiently managed the project by consistently sharing updates and promptly
No bond Policy.
If the resource doesn't perform then the contract will be terminated within 1 month of notice.