Hire Travel App Developers
Travel Industry Trends for the Future
Discover the Latest Technological Trends in the Travel Industry
Travel Industry Stats You Need to Know
Travel and Tourism Industry growth stats that can impact your business and consumers drastically
Number of international tourist arrivals worldwide accounted for 1.46 billion
The global online travel agent market has reached a value of nearly $744.7 billion
Total investment on global travel and tourism sector is expected to grow at the rate of 4.7% to reach USD 1,336 Billion in 2025
65% of all 2021 trips booked this year, amidst the COVID-19 pandemic, are to international destinations Top Online Shopping
Sites in World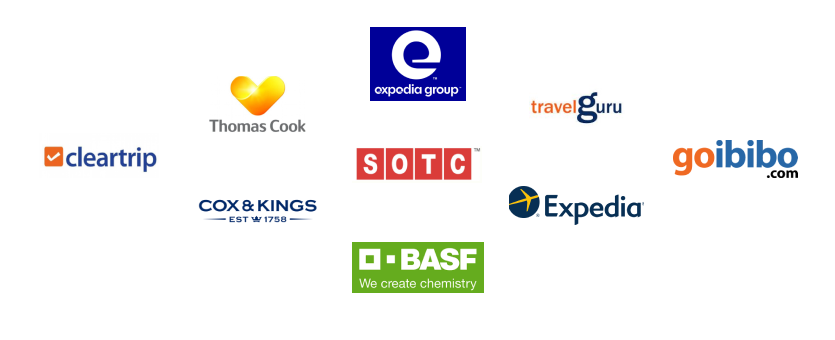 Perks of Hiring Travel App Developers From GraffersID
Why Hire Travel App Developers From Graffersid?
Our dedicated travel app developers will help you build user centric apps with customized features and stunning user experience that will help customers with easy travel booking, easy sign up option, and easy onboarding.
In times of automation why leave a scope for time consuming tasks? GraffersID will help you streamline the entire traveling system and automate repetitive tasks through amazing travel apps so you can focus on more critical aspects of your business.
We provide custom travel app development with customization close to perfection where everything would work as per your demands. We make every possible effort to suit your requirements while prioritizing your comfort and usability first.
Data Security and Support
We are a renowned travel application development company that attempts to deliver apps with strong data security and support system along with better reporting capabilities and multi-channel support. So, that your data is intact from unauthorized theft and use.
At Graffersid, you will get an accommodating team of developers with whom you can have one to one communication to gain more clarity. And, we ensure that both the parties involved in the project stay compliant with data privacy regulations and best practices.
We have served 100+ clients in 11 different countries. Our team of experts ensures timely delivery of the project and we never disappoint our clients. We always make sure that we satisfy our customers instead of making a sale.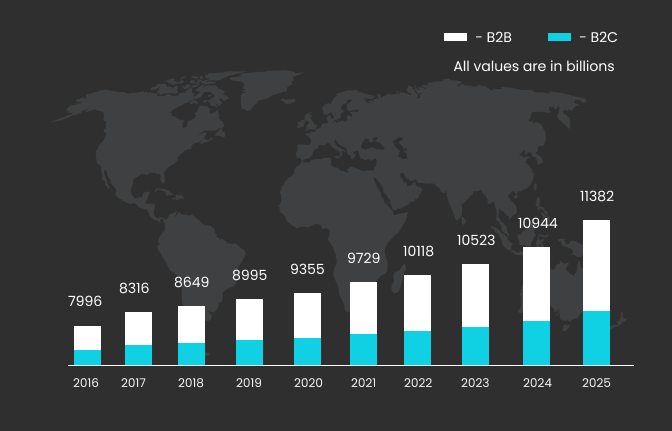 The global tourism industry is envisioned to witness a year-on-year (Y-O-Y) growth rate of 4% and reach USD 11,382 Billion by 2025 from 7996 billion in 2016.
Travel and Tourism Market
Importance and usage trends and expected growth in the travel and tourism industry market
When we talk about the travel and tourism industry, it is one of the most dynamic industries that encompasses numerous services right from transportation to tourism. Whether it is a business travel or leisure, the travel and tourism industry is growing with each passing day and has become one of the fastest growing industries with the rate of growth of 5%.
Global travel and tourism industry market share, by model Type
Travel and Tourism software development

CRM
Solutions
If you are struggling to manage customer data and fail at engagement, Graffersid offers you a perfect solution that will help you personalize your services and improve your travel engagement rate.

Travel Guide and Planning
We offer a great trip planner with some of the amazing features like destination search, trip schedules, and travel tips that will help you craft an epic itinerary befitting your requirements.

Ticket and Hotel Booking
Our team of dedicated travel app developers is adept at creating hack proof and secure platform for easy booking for hotels, flights, trains, and cabs. So, your customers will have readily available travel related information at one place.
Do you want to Hire Travel App Developers?
Do you have a Question for us?
Our Customers love what we do



GraffersID Teams efficiency, industry knowledge, and communication have led to a long-term engagement.



Visitors enjoyed the landing page's sleek, engaging visuals and intuitive design. Graffersid established a smooth workflow, listening carefully to requirements and



The product was well received by customers and investors. The team efficiently managed the project by consistently sharing updates and promptly
No bond Policy.
If the resource doesn't perform then the contract will be terminated within 1 month of notice.