About the Client:
The founders of the HearToKnow website were researching this idea for too long. The basic need of a fresher in any industry is to gain knowledge from the real-life experiences of professionals in the same industry. With good results based on surveys, the idea was validated and verified.
HearToKnow is a beautiful concept; it helps connect users with people in corporate and colleges for a one-to-one discussion. It can be considered a mentoring marketplace website.
In a world where opportunities are in abundance, employee and student decisions have shifted from college credibility and salary to added benefits to enhance the quality of life. HearToKnow helps people understand and share experiences in audio and video formats.
The unique concept brought its own challenges in the development phase. But, the experience of the team GraffersID solved them with the right tactics.
Features of the HearToKnow website
The objective of "HearToKnow" is to provide a platform for online learning and knowledge sharing. "HearToKnow" website creates a bridge between domain experts and people who want to learn a new skill or gain some new knowledge.
Important features were the profile viewing of experienced professionals. Making it a free platform for freshers helped in gaining attraction and the website garnered more than 1000 users in the first month itself.
1. Login
The creative and experienced website development team of Graffersid was aware that the users using "HearToKnow" come from various industries, some of them might not be very tech-savvy so they have made a very user-friendly website.
The users can create their own personalized accounts and see all the information regarding the topic they want to get guidance about.
The UI/UX development team focused on a process that requires minimum to zero effort while login in. Thus, the website has been integrated with the OTP login system that asks for a user's phone number or email id and lets them log in with a single click.
In order to make the website user-friendly, we have designed the website which looks professional and simplistic for all age groups.
2. Account Registration
Mentees and Mentors create their own personalized profiles by having a login id and password. Mentees can see their upcoming sessions with the concerned mentors in addition to this, mentees also get details about the new mentors available in the field of interest they are looking for.
If any new mentor gets added to their field of interest, they also received their details so that they can take help from him in the future. Similarly, the mentor's profile is also personalized they can go through their schedule and plans for the whole week once they are logged in.
3. Match Making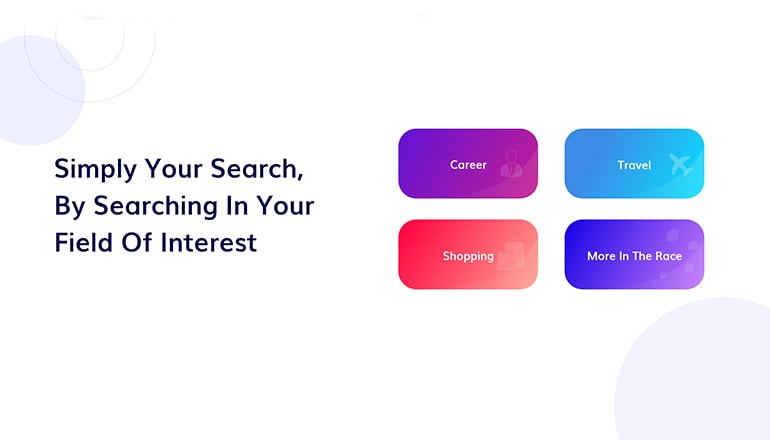 Not all Mentors are good for all Mentees. There are some combinations that work amazingly well while others don't. Understanding this basic science behind human collaboration, the team of GRAFFERSID created a feature of automatic Match Making between a mentor and mentee.
Having the mentor of your choice is a dream for lots of people but HearToKnow has made it possible. Also, we offer mentees an opportunity to let the admin choose a mentor for them. In case mentees don't want to choose for themselves. Mentor matching software brings many advantages to mentees, and a special algorithm is written by our developers which makes it simple for the users.
4. Integrated Scheduling Software
The web development team of Graffersid came up with an innovative idea of integrating scheduling software with the HearToKnow website. This scheduling software aims to save time, mentors can send their availability with a link.
While going through the profiles of Mentors, mentees can find out whether the mentor is available or not through this feature. Mentors have the control to put the – Available or Not Available tag on their profile. It saves the time of user and completes the search in a reduced time.
5. History
The team of dedicated developers at Graffersid has added the history feature to make it more convenient for the customers.
Mentors and mentees are aware of the progress, how many lessons are passed, total time, connections, rematching, and other required information. History features in the website and web are included so that there will not be any confusion and the user can keep a track of his activities.
6. Filter
In order to search optimization & save user efforts, we have implemented some advanced filters to find very contextual results for them. Therefore, we have the segmented our content into filters and dropdown which includes demographic, interest areas, language, mentors' profile, etc. based on these filters users can access desired content with minimal effort.
7. Online forum
A forum for all participants can be a good way for them to discuss what they want to see else on the website. They can discuss some new topics, share their opinion regarding one or another mentor. Such a forum helps us find all the weak sides of our mentoring website and eliminate them quickly.
8. Rating and reviews
A system of ratings and reviews always remains very important. How good is this mentor? His or her rating will reply to this question. Detailed reviews will help mentees find out whether they can hire this mentor or not.
We have given a rating feature to the mentee and also a review feature where he can write a short review after attending the session with the mentor.
9. In-website payment
Mentors will receive payment for their work, and mentees can pay them using a payment form in a very convenient way. We only support highly trusted payment gateways such as PayPal, Visa, Mastercard, and American Express.
Payment gateways are a crucial aspect of any website. We ran multiple tests to check for any error on every use case. This helped our users stay assured of their payments.
10. Data Privacy and Security
All your information, details, and data are in safe hands, we use algorithms to keep your chats encrypted. We make sure there are no data leaks. Our web development team understands your concern about the privacy of your data online.
Biding on the international guidelines, we protect the user data and do not use it for any other purpose. During the development phase, we put intense work over the security breach protocols and ensured that the data stored of the mentees and mentors are absolutely safe.
11. Background Verification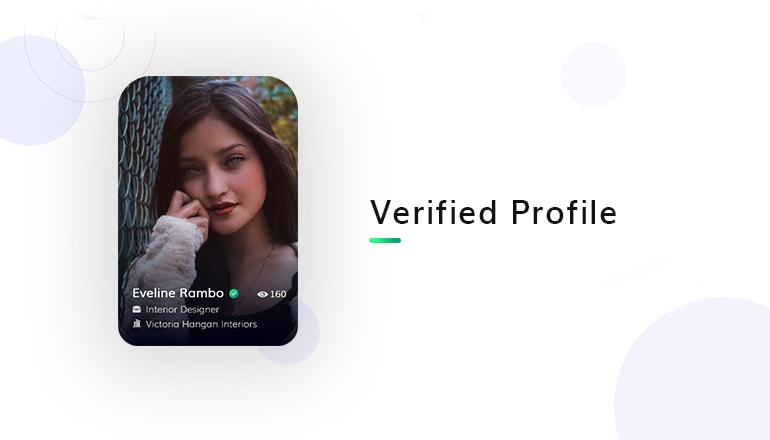 We are very stringent with our background checks. We want to make sure you get the best advice from the most genuine and talented professionals. All the mentors on our website have to go through the process of background verification where they fill in all their information like qualification, years of experience in their respective areas, references, are of interest, etc.
Furthermore, our background verification team validates such details through their professional network & social network such as LinkedIn, Facebook, Twitter, etc.
We just don't stop with our background checking in the 1st phase; we keep a track of the mentor's online presence and publicly accessible social media accounts to see how they communicate in online settings.
12. Zoom Integration
Zoom is one of the most prominent tools for online meetings. Hence, we have integrated our website with zoom which enables virtual interaction between mentor & mentee.
The zoom invitation can be sent by any of the parties (mentor & mentee), all they have to do is share their zoom invitation with others via a zoom link.
Mentors may also add time slots for mentees to book online meetings. The website generates Zoom links for meetings if a mentor connects a Zoom account.
13. Multilingual support
No more language barrier- Our website supports all major national as well as regional languages, which allows the mentee to connect with their respective mentor in their preferred language. Breaking the language barrier became the feature of attraction.
It garnered more than 15% of users as they were using different languages than the others. Reviews of users of the website in the website Store and Play store were overwhelming.
14. Google Voice Support
As we stated above that we have designed our website to cater to different demographics. Thus, we have also integrated Google voice support which supports almost every language.
This feature enables users to search their interests with a voice command. The team at GRAFFERSID understands making the process of task completion effortless leads you to success. Voice feature was another part of it.

15. Leaving A Human Touch
"Mentoring is not only about giving advice or passing on your experience in a particular area or situation. This relationship is about motivating and empowering the other person to identify their own issues and goals".
This was thought behind starting the HearToKnow website, to give users a more personal experience that makes them feel that someone is here to listen to their queries and they are not alone in their journey of learning.
We all have been there where we think we might have done better if we got good advice or guidance from someone at a particular point in life, we just want to make sure no one else has the same regret, and to manage that we do keep our mentees and mentors engaged, motivated and encouraged through our platform by offering them good services and great features.
The relationship of mentoring is a joint venture that must be managed and nurtured. It requires that both parties must care and feed actively.
What did the Client say about the Collaboration with GRAFFERSID?
HearToKnow is one of our dream projects. We were looking for a dependable team with plenty of experience in the website development industry. Our website had so many new features and it required technical expertise.
I am happy to work with the team of GRAFFERSID. They delivered the project on time without any flaws. The website is working absolutely fine and we are able to handle a lot of users at the same time. Contact Graffersid's experienced website development team.
Get In Touch With Us