Thinking of starting your own business? Being a budding entrepreneur isn't easy. And what complicated the matter is several misunderstandings and myths associated with running a successful enterprise.
It's true that a successful business requires time, effort, and uncompromising skills to promote something innovative. But, you don't need to be an expert in a particular field to start one. Getting in touch with the right IT staff augmentation company and hiring the right people can help you grow your business and debunk all the myths and exaggerations associated with owning one.
So, if you have your business plans ready and a clear objective in mind, here are some of the most common myths you need to stray away from. Read the article to explore some common misunderstandings in the entrepreneurship realm and analysis of what actually is true.
1. You Need To Become A High-Risk Taker To Become An Entrepreneur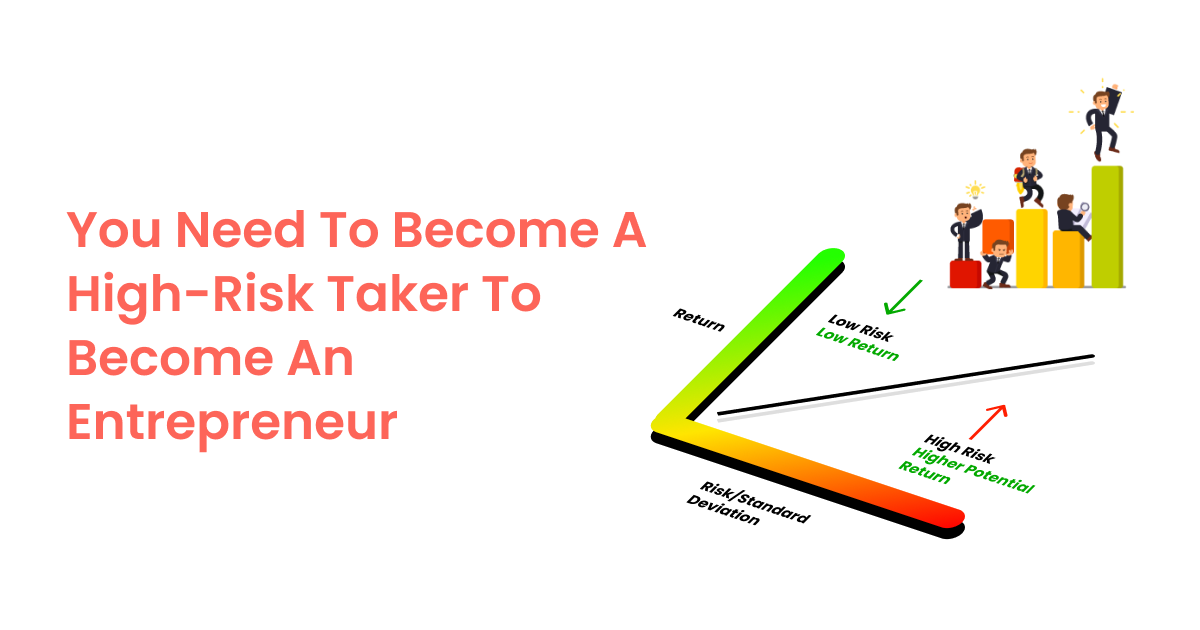 It's true that business owners need to take risks for a successful business. But, this does not mean you need to put everything at stake to run a business. Several business tycoons understand the need to take risks but also keep in mind that excessive risk can be a hazard. 
Contrary to this misconception, entrepreneurs do not need to take too many risks. Though several business owners enjoy challenges coming their way, everything you put at stake should be calculated. Successful owners rarely act until they calculate everything and consider all the dangers involved in a new prospect. This characteristic helps business owners to take their enterprise to heights, while others simply lose everything to the risk. 
Fact: Business owners should take calculated risks after considering the pros and cons of their actions.
2. Entrepreneurs Are Never Self-Made
This is perhaps the biggest misconception that stops several possible owners from starting something worth the risk. Many people think you need to be born with specific capabilities or come from a business family to become a successful entrepreneur. It is also believed that most successful business owners come from rich families, and they become successful because money is never a constraint for them.  
However, experts note that most successful business owners never really belonged to business or rich families. Though belonging to a rich or influential family can be an added advantage, most successful owners are self-made and self-taught. 
Moreover, some business owners don't even have a proper degree but still have certain skills like out-of-the-box thinking and passion to leverage smart technology and become successful. To start a business, you can not stop just because you are not inherently rich or influential. Starting a business can be a huge step, but the only thing mandatory is consistency, hard work, and innovation. Also, there are several short-term entrepreneurship courses that can help you develop the needed skill set to run your own business. 
Fact: Entrepreneurs can be taught how to run a business.
3, Most Entrepreneurs Are Socially Introverted 
We must agree that this one is wildly inaccurate. Initially, entrepreneurs might work on their own, but once they hire a team or outsource help from an offshore development center, they are generally outspoken and quite confident when expressing their pitch to potential clients. 
To thrive, communication is the key. Keeping this in mind, entrepreneurs prioritize communication to ensure proper goal completion within the predicted timeline.  
Fact: Most successful entrepreneurs work in a team rather than working alone. 
4. Running A Business Means No Personal Life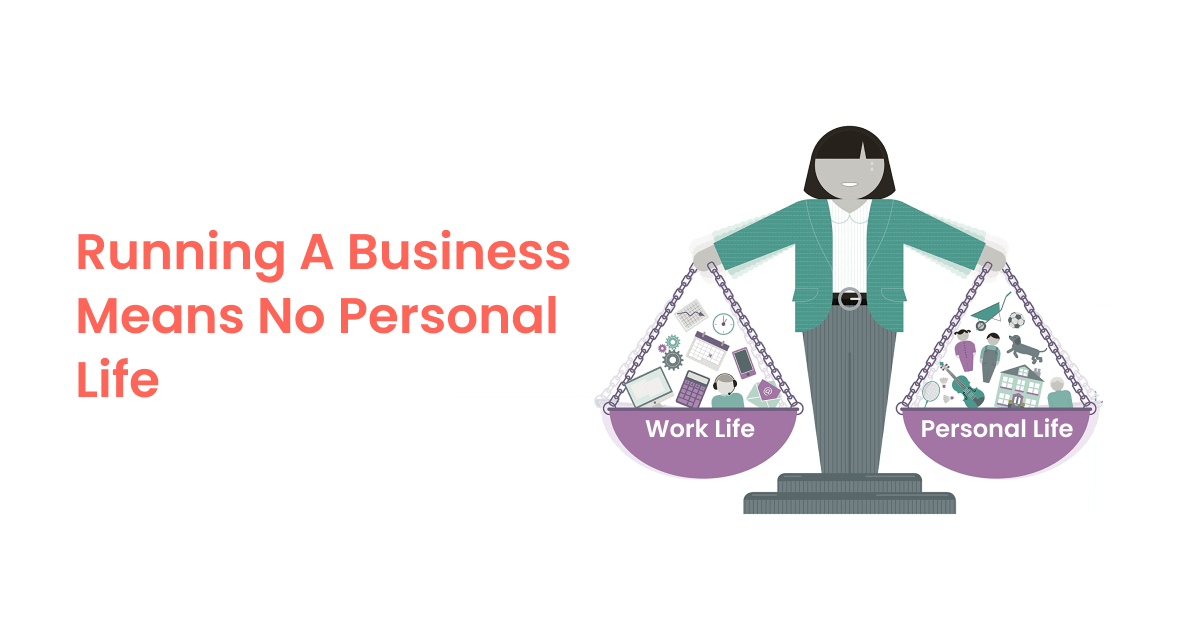 There's no denying that most business owners work long shifts, but this does not apply to only entrepreneurs. In fact, CEOs, managers and business heads work crazy hours too, 40 hours per week, if we are being precise.
The crux here is motivation. If you love your work, you won't mind spending a lot on your work. However, with time, entrepreneurs do learn to strike a balance between work and personal life. This happens when you take control of your time and provide flexibility not only to yourself but also to your employees. You can also hire software developers from an IT staff augmentation company if you are a tech-based company. 
So, contrary to this major misconception that entrepreneurs work 24/7, business owners are pretty particular about their schedules. So, even though they work hard all week, they make sure to spend the weekends with their family. 
Fact: With flexible schedules, entrepreneurs can strike a work-life balance. 
5. You Need To Be Tech-Savvy To Start Your Own Business
We bet you know some of the tech wizards with successful businesses on your fingers. But, in reality, the success of most IT entrepreneurs is usually exaggerated to the public. In fact, tech wizards with successful businesses are only a handful. 
Factually speaking, entrepreneurship is versatile, and you don't need to have extensive IT knowledge to run a business. You can always outsource your tech needs from an offshore development center. So, instead of following a trend of being IT or tech-savvy, follow what you are passionate about. 
Fact: Entrepreneurship is a versatile field and not restricted to tech wizards. 
6. The Only Motivation To Run A Business Is Getting Rich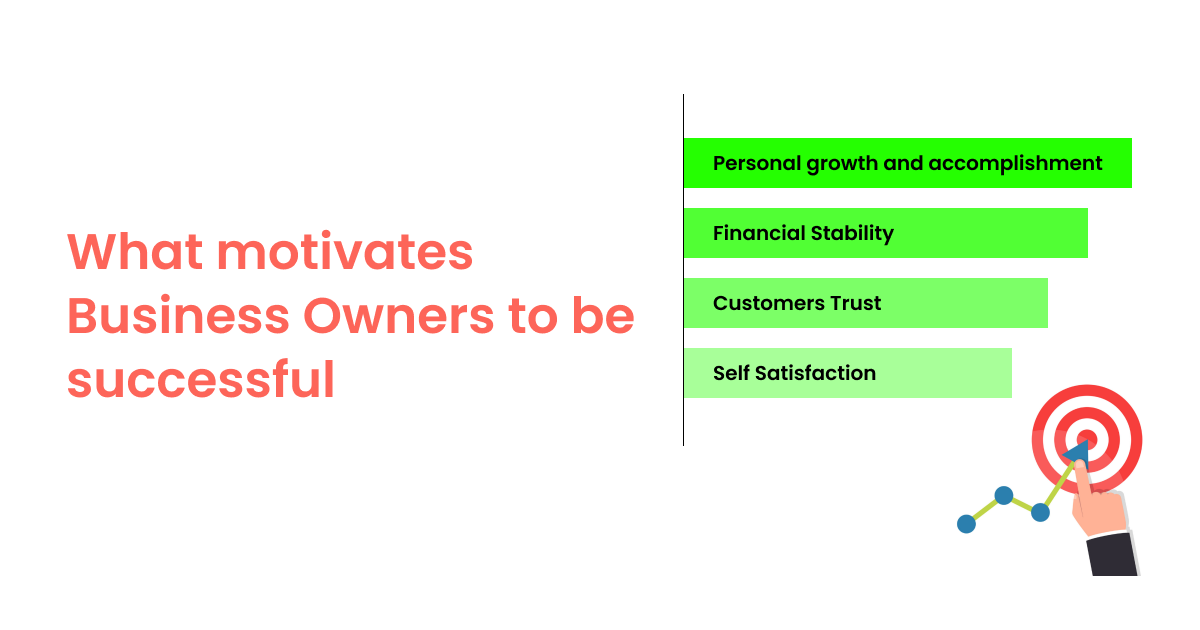 Hate to break it to you, but no business is a get-rich-quick scheme. Whether you are starting an IT company or an offshore development center, you must note that any business can take up to 4 years to run even. 
Another common mistake most business owners make is purchasing luxury before they become successful, like purchasing a car or house. Most successful owners drive simple cars, wear regular clothes, and put extra cash into something that would positively impact their business. This is why the rich get richer, and the poor get poorer. 
Even though money can be the primary driver for most business owners, humanitarians do exist. Moreover, the primary objective for a business should be growth and not just wealth. 
Fact: Entrepreneurs Are Driven To Both: Money And Growth
7. Business Owners Switch Job Frequently 
As concluded by a recent analysis of a study, most entrepreneurs have worked as employees for several years before starting their business. With this experience, they gained insight into how to run a business and how to launch a business idea. 
In fact, most entrepreneurs had a high rate of success before they switched jobs and went venturing. However, not all entrepreneurs have worked as employees to be successful. The crux here is that most entrepreneurs prefer stability and are quite resistant to changes. 
Fact: Business owners like stability and are often resistant to changes. 
Read Also: How to start a business online
8. Entrepreneurs Do Not Require Financial Assistance 
 Coming up with a business idea is not the only thing that matters. Besides this, you need financial backup to launch your new business idea and market it on several platforms to improve brand visibility and reach the target audience. 
So, though people might believe that entrepreneurs are self-made, most do need financial assistance. Let's face it: it's a competitive world out there, and a small contribution from a venture capitalist can help business owners a lot. 
Though we are not implying that entrepreneurs without financial backup or assistance fail, having your finances covered can be a gold mine for start-ups. 
Fact: Entrepreneurs need financial backup and might connect with a venture capitalist for the same. While some might be willing to use their savings, not everyone is comfortable with this idea. 
9. Business Owners Are Deceitful And Ruthless
This one is more of a stereotype than a myth. There's a lot of misconception that most business owners are ruthless and might topple anyone who comes in the way. Honestly speaking, it's just a public exaggeration for mere entertainment purposes. 
Even if a business owner is deceitful, they would have a tendency to detach themselves from people, which would mean separating themselves from possible growth and opportunities. 
Instead, here's a reality check. Entrepreneurs are warm-hearted, and most even have several charity programs actively going on. Though the main aim of running a business has always been getting richer, most business owners do work for a social cause. 
Fact: Entrepreneurs are not deceitful. Though the way of working might be a lot different, they are more focused on success rather than people association. 
Read Also: Job vs Business – What Should You Choose?
10. Business Owners Do Not Have Dedication
If we say this one's true, there's no way our world would have ever seen a sudden influx of business tycoons. In fact, entrepreneurs run on nothing but dedication, at least successful ones do. 
In addition to being highly dedicated, most entrepreneurs are committed to the company's growth and becoming their own boss. There's a certain sense of freedom that diverts successful entrepreneurs into giving their best towards their business. 
It's true that sometimes some entrepreneurs might be tempted to change directions, but this does not mean that they lack dedication. In fact, they find shortcomings in their business plan and switch to a new one to control losses. 
Simple 9 Tips For A Successful Business
For a successful business, you need more than just a creative idea or financial backup. You need skills, a business plan and good planning to make things successful. While you can hire a whole team of remote developers from an IT staff augmentation company, here are the top nine things you must keep in mind to bring success to your business. 
Keeping everything organized:

Task completion should be at the top of your checklist. And, to ensure proper delivery and deadlines, you must keep everything organized as a business owner. Consider making a checklist or using SAAS software if you have a huge team.

Detailed Recording:

You need to maintain a record of every business strategy or plan you ever implemented. This could help you with the challenges you are currently facing. To get started with, you must maintain a physical record and the one in the cloud.

Keeping an eye on competition:

The more you are in sync with your competition and know what they are doing, the better your business strategies will be. Moreover, it will also help you use your creative skills and provide new services to the customers.

Calculating rewards and risks:

Every risk you take should be weighed about the pros and cons of that risk. In short, you must ensure that the risk you are taking is worth the reward you might get.

Boosting creativity:

Out-of-the-box thinking is the key to success. Whether it is your marketing campaign or branding, you must add that creative factor to catch the eyes of your potential clients.

Staying focused:

You can't just expect results within a day or two. You would have to work hard, stay dedicated and be consistent if you want to see proper results.

Learning to make sacrifices:

If you are planning to start a business, understand that the first year would require the most arduous work. In short, you must be willing to spend less time socializing.

Providing the best services:

Everything you offer, from packaging to service quality and customer care, should be outstanding and based on a customer approach.

Consistency:

To make your business successful, you must adapt to long-term habits and consistency.

Wrapping Up: Hire The Best Team With Graffers ID
If you have your business plan ready and want to kick-start your enterprise with a team of the best remote developers, you can outsource this need by getting in touch with us. We, at GraffersID, are an IT Staff Augmentation Company, that helps you Get in touch with global talent.