"Job vs Business"
Which is the best-suited Laptop for me why don't you answer before we jump there? Not sure? Alright, answer me this, which is the best dish on the planet? Pizza? I can make you meet at least 10 people in my network who just hate pizza like they hate their ex-boyfriend who cheated on her. The point is that the question is very generic, it really depends on your taste. In the same way, "what is better (job vs business)" really depends on what are your preferences.
Undeniably, jobs versus business have become a persistent debate for over a decade. 
Most people get stuck between them with regards to which path is the best in terms of personal and financial growth and, ideally, which one you go ahead with. Each has its pros and cons, hence it gets difficult to make the best decision.
If you're baffled too and aren't able to take a decisive decision, this article will enlighten you about what's a job and business and which one should you choose.
What is a Job?
A "job" is a full-time or part-time employment in which you cater to a job in lieu of money. A job can be of any kind based on your profession and the organization's requirements or demand.
The main aspect of a job is that there's always a person who's superior to you and who assigns you the tasks, assesses your performance, and stipulates your salary.
In addition, a job is always backed by risk. Generally, no company or organization would fire you without any reason, but there's always a factor of risk involved where you could get fired for any reason. However, you don't have to worry about risk as whatever the repercussions are, you will always be compensated for your job.
What is a Business?
A business is relatively an organization that is set up with a business goal where two or more people are involved to achieve a pre-defined goal. If you wish to kickstart your business, you can, but the success or failure of your business heavily relies on whom you choose to be your employees or subordinates.
If you're a business owner, a greater number of responsibilities come on your shoulders as you have to take major decisions. You can delegate the responsibilities to your employees; hence, you're the boss.
Comparing Job vs Business :
Risk:


Running a Business is far bigger than being in a job. In a job, no matter what kind of work you do you are always getting betting in 1 direction which increases your chances of getting rehired even if you lose a job. As a business owner, when you start a business you will have to spend time on learning multiple things, plus the employers will be skeptical after seeing a business written on your profile. You can be kicked out of a job and yet find a new job and you can lose your business overnight and starting new or finding a job will be a nightmare. Job is better than Business

Money:


There is no limit on how much and how fast you can earn as a Business owner. Whereas in Job you will have to wait for a certain time period for taking the next hike, no matter how good you are. Hence, Business is better than a job.
Want to start your business Create your First Website
Effort:


efforts will take years to establish a successful business and to form the right team. It will also take years to climb the ladder and become a top executive in a job. However, in business you will have to make much more compromises, sacrifices, giving up on things, strong will, pressure, and tension. Job is easier than a Business

Freedom:


It's true that after a certain time period there is no one freer than a boss. Nonetheless, by the time you reach that stage, you would hate being free and being free will come at the cost of the loss or slow down of business. For an employee, they can be busy or free based on their management and abilities to handle client and manager. Job is better than Business

Learn more about what is better : App vs Website
Responsibility:


Boss has way-way too much responsibility than anyone in the company. They have to manage, clients, employees, expenses, processes, and a thousand other things. A good employee considers himself as the owner of the work assigned to him; hence he takes the responsibility off the manager's shoulder. Job has fewer responsibilities compared to Business owners.
Want to know the Average mobile app development cost
Learning:


Learning again subjective, but as an employee, you would learn how to be great in what you do. And as a boss, you will learn about many different aspects of life.

Life:


Business Man's life is much more hectic and chaotic with a lot more stress. Employees generally have a better life than a business owner.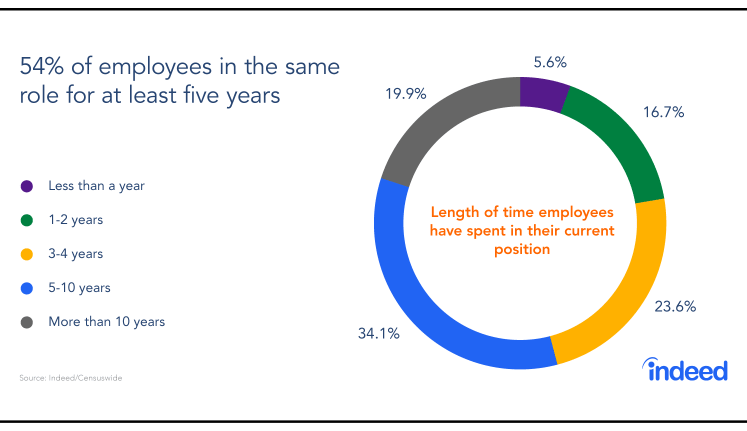 Security:


A successful business is much more secure than a successful employee. However, as per the current statistics, only 10% of the businesses are able to survive after 3 years of starting. Hence you can do the math's.
Want to Know How to Create an App
Switch:


First, it's tough for a boss to switch to a job majorly for 2 reasons. That he is not proficient in any 1 of the skill for which he can be hired at a senior position; Second, he is always either overqualified or under-qualified; Thirdly, cause there is always insecurity in the mind of the employer with regards to the future. Easier to switch in Job than in Business

Satisfactions:

As per the studies it is claimed that 80% of the working individuals are not satisfied with their job. Satisfaction could also be of varying magnitude and reasons. You will be dependent on the company and your past experiences to define what work you do. Where are a business owner will 80% of the time be satisfied with the work he is doing since he has the freedom to choose. Business is better than the job.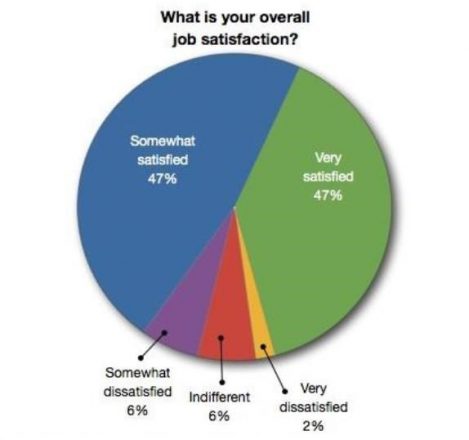 A 40-Year-old Harry doesn't want the same thing as the 10-Year-old Harry:
To understand what would suit you the best you need to first figure out your preferences. Below are some attributes on how you should define BETTER in Job vs Business:
Money
Comfort
Security
Growth
Intellectual growth
Self-capability,
Personal Growth
Impact on the world
Personal Attitude
Passion and the list go on.
All the above-mentioned attributes will differ between a Job and Business. Everything has its pros and its cons. Hence you should be aware of the decisions you make. However, the one thing that really matters is "Where you are and what you are doing?"
You can't judge a fish with their ability to climb a tree
Before we jump to any conclusion, let's simplify this with an example. First, we will talk about expectations and then about the difference between JOB vs BUSINESS:
Example:
Jim and Ted are 2 people :
Jim is someone who likes meeting new people, exploring new things, experimenting, and learning new skills.
Ted is someone who likes his comfort zone and is very calculative with the risks he takes. He generally doesn't experiment a lot and likes things to be steady.
Here are Mobile App Development Ideas for Startups 
There are 2 Jobs:
Job A: Which offers a great package, great work culture, good security, and great growth but the person has to stick to his desk and has to work on 1 technology/skill for the next 5 years.
Job B: It also offers all the same facilities as the Job A but the person has to keep upgrading and learning technology with time.
Now, what do you think, which job is better? Well, both are great jobs.
In this case, Job A is much BETTER for Ted and Job B is much BETTER suited for Jim, hence there is no hard line. You switch their positions and there are good chances that you will end up with a broken screen.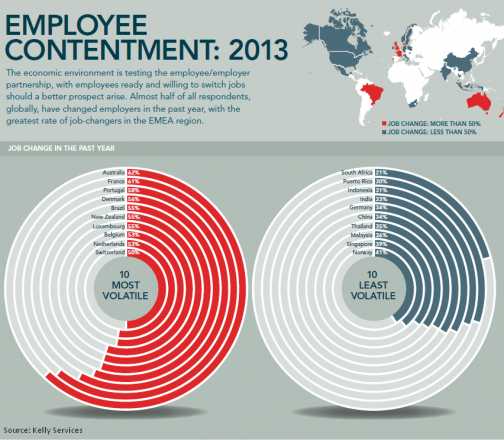 Now coming to your question of which is better Job vs Business:
Employees life is very much like JOB A, there is less risk and you have a lot of time to make mistakes and learn without losing much. And business is much like JOB B where you have to keep learning and upgrading, with an added risk that you make one mistake and you could lose it all. Hence the possibility of a Ted starting a business is much higher than of Jim.
Questions you should ask yourself :
Does the work you are doing satisfies you?
With the way the world is moving forward in your domain, does your knowledge safeguards your future?
Do you have sufficient financial growth?
If not financial growth then are you learning things that will be in high demand in the future?
Things that should not matter (job vs business):
What position your college mate is at?
Salaries of your friends?
Amount of money is your boss making on your effort?
How should you pull someone else down to raise yourself?
What is the shortcut?
Want to Develop your Business Website or Application? Get a Quote
What to do if you are confused?
Start with a simple website. Any nice development company like ourselves can create a beautiful and attractive static landing page website for you which can engage your visitors and convert them to leads for you. Without investing much you will get a chance to test your skills in the real market.
A website will help showcase your idea to the world, and if you start generating good number of inquiries then you know that you have something real in your hand. it will help you make a more informed and accurate decision. If you quit your job and directly start with the business and if for some reason the business fails then you would have lost too much, financially, monetarily and with confidence.
Hence, I strongly recommend to build a beautiful landing page website which very accurately describes what you do. This way you can still be in the job and experiment with your idea.
If you want a website build, get a free quote on our chat in bottom right corner or drop an email from contact us page.
To conclude here is my story (Job vs Business):
I did 4 years job before starting my own business. I was a complete nobody when I started my first job as a software developer in the top MNC. After 6 months, I got frustrated and wanted to quit I am Type Ted. Soon I realized that if I have to make something of myself I can't wait for it to just happen.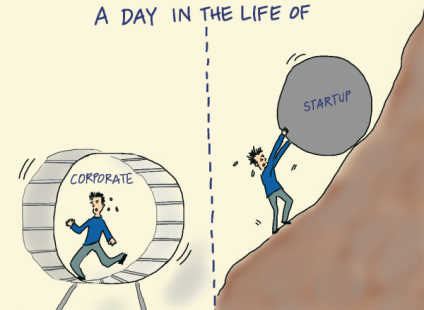 In the next 1 year, I learned the latest technology with had the best potential in the future, pro-actively developed some products which got appreciated at the global level. That really accelerated my growth, I got recognition and a fat package. After rejecting an offer to move out of the country. I tried experimenting as my job life was secure and moved into the sales domain. I even enjoyed listening to new ideas and brainstorming to make it market fit. The IT field was my choice because I understood the tech very well.
For the next 2 years,
I worked my A** off and got some great results raised the company revenue to 200% while introducing them to a new line of business. It was like my own company and I just wanted to drive it at its full potentials. It felt like being the King of the company and yet I quitted the job because it wasn't satisfying with their practices, ethics and the speed of growth. A company that was working on the latest technology with the right ethics and was not afraid to try new things is what I was looking for.
After a lot of search and effort I gave up on the idea but I knew what I wanted, so I started my own company GraffersID, web and app development company, where I hired people with mindset much bigger and stronger than mine.
The only thing that matters is your current satisfaction and your long term stability. The rest all is just noise.
I hope that helps !!
Image Courtesy:
Get In Touch With Us