Hire Project Management Tool Developers from India
Even simple projects also require more than a checklist. Augment planning, task assignment, deadline setting, segregation, prioritization, task delegation with customized project management tools with GraffersID, a top web and app development company, that has helped many marked start-ups stay organized and function exceptionally.
Manage your projects smartly and let projects get you smart growth
Turn your workspace into a connected dashboard with Live App, embedded tools, updated data systems that keep everyone moving forward together
PROJECT MANAGEMENT STATS TO KEEP IN MIND
The growing popularity of Project Management Tools
The Project Management Tools market is expected to register a CAGR of 10.67% from 2019-2025 and another 2.7 percent in the next two years, with North America being the largest market and the Asia Pacific is the fastest growing pacer.
COVID-19 pandemic proved project management tools and systems as the only means that provide a 360-degree of project management. Hence, the reliance on such digital solutions has increased by 42 percent and is anticipated to witness no retreat in post-pandemic era till 2030.
Project Management tools are greatly marking presence in areas like Oil & Gas, IT & Telecom, Healthcare, Construction, Engineering, and other end user verticals also.
77% of high-performing project managers and 88% of high-performing companies employ project management tools.
Manager recorded 12% time saved and 34% improvement in Projectivity and believe Project Management Tools as an impetus to growth. Top Online Shopping
Sites in World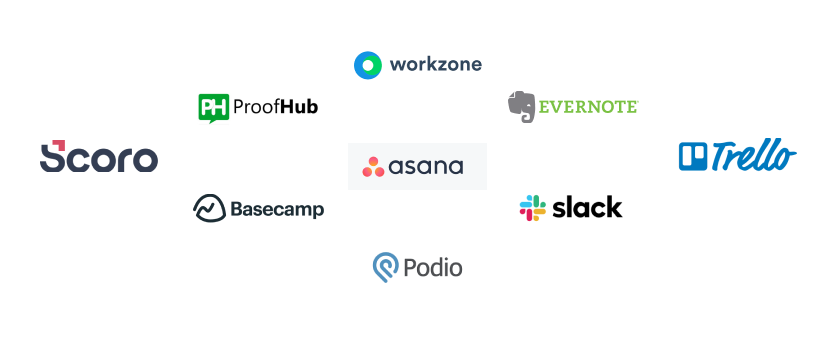 Perks of Hiring Developers From graffersid
Why Project Management Tools Developers From Graffersid?
Graffersid aims to help healthcare providers enable next generation quality of care through custom Project Management Software's.
You will get expert dedicated project management tool developers who provide you the needed preliminary assistance and are open to all feedback and suggestions related to competitive darts.
We ensure a simple and hassle free process for effective management of the projects so you can enjoy a worry free performance even during the busiest time of the year.
We believe in collaborative work to ensure an organized approach for our project management tool developers and are open to changes during the development phase of the project.
Our experts begin with understanding the idea of the Project and following the principles of an aggressive project management tool market to deliver nothing less than perfect.
Working with us, you will get an accommodating team of project management tool developers with whom you can connect directly and share information that will lead to more clarity during the development.
We make sure that the project is completed and delivered by the specified time frame and never disappoint our clients. We prefer to under commit and outperform.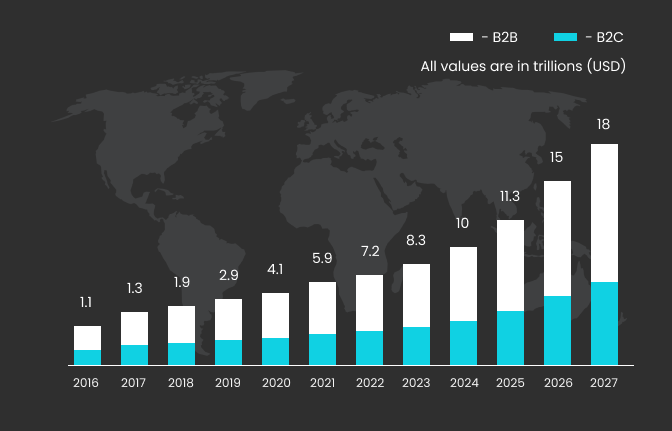 Global Project Management Tools Market was valued at US$ 2.3 Bn in 2019 and is expected to reach US$ 7 Bn by 2027, at a CAGR of 14.93 % during forecast period.
PROJECT MANAGEMENT TOOL MARKET
Importance and usage trends and expected growth in Market
Growth in digitization, stringent budgets owing to global economic conditions, and the need for growth demand intense change like adopting cloud-based service and remote monitoring. The smallest of delays can cost millions of dollars to a company. Project management tools significantly assist businesses to increase Projectivity, allow real-time monitoring, and adapt to the rapidly shifting economic scenario and competitive dynamics.
Global PROJECT MANAGEMENT TOOL Market share, by model Type
TOOL DEVELOPMENT TECHNOLOGY
Our Project Management Tool Expertise

Customized Project
Management App
Hire a team of Project Management Tool experts to customize a set of tools that help to cater to specific business functions, and simplify the way your managers manage a project. Graffersid gets you future and feature ready to achieve discreet goals.

Hybrid Project Management Approach
The project manager typically pursued projects as per single project management methodology. Graffersid aids you with tools to merge different methodologies into a hybrid approach - unique to specific project that allows increased flexibility.

Artificial Intelligence and Data Analytics
Looking for a feature that gives smart answers? Artificial intelligence (AI), machine learning, and the proliferation of data collection and analysis are highly spoken words but certainly underused even today. Hire Management Tools Developers for an equipped app.
Do You want to Hire Project Management Tools Developers ?
Do you have a Question for us?
Clients reflecting on our Strong Bond
No bond Policy.
If the resource doesn't perform then the contract will be terminated within 1 month of notice.