Who said, "Work need not be done sitting in a specific place to be executed successfully"? Well, he was not wrong, especially in this situation when the Coronavirus outbreak has locked us down in our homes and we are practicing social distancing to protect ourselves and to manifest a civic spirit.
How Coronavirus can impact our work lives as designers/developers:
No more clients meetings
No more office meetings
No more brainstorming and socialization
Anxiety caused due to wide spreading COVID-19
Losing time by getting distracted
Thanks to the remote working tools, we can still be productive and enjoy seamless collaboration with our teams who are working from the different parts of the world. Here, in this article, we are sharing the list of tools that are widely being used by remote working teams for meetings and presentations:
Trello is a collaboration tool that organizes tasks and projects into kanban boards. It replaces a whiteboard, with sticky notes, where each note contains a task for you and your team.

                   Trello-Collaboration Tool
Here it is good for working remotely:
Trello tells what tasks are currently working upon, who is working on what projects and what things are in the process.
All the information is updated in real-time and remains in the tool for 24/7. Hence, no need for face to face clarification meetings.
You can organize Weekly or Daily meetings by creating a dedicated board that includes the agenda for your team in a structured way.
You can create cards for important items like projects and team activities to provide an overview. Link the documents, related boards and chat channels for anyone who wants to learn more.
You can also set up configurable alerts to notify Slack channels for activities in Trello.
Pricing
Free version of Trello is available. Pro version starts from $9.99/month/user.
Zoom is a widely used video communication tool that is increasingly being adopted by the remote working teams. Zoom comes with an easy, reliable cloud platform for audio and video conferencing, chat, collaboration and webinars across desktops, mobile devices, telephones and room systems.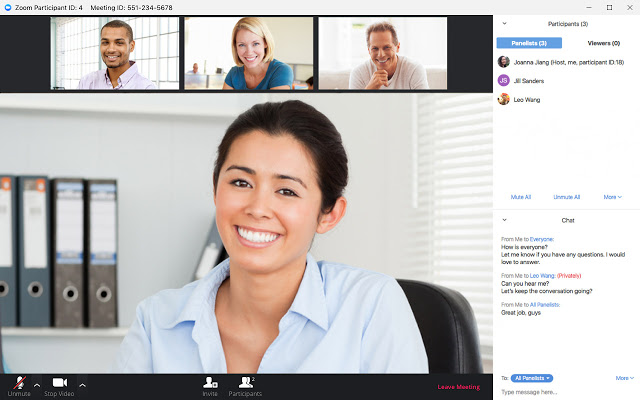 Zoom-Tool for Video Conferencing
Why it is good for working of the remote team:
The tool allows different members of the team to join in-person meetings, through the webcam or video conferencing, or via phone.
It allows mobile screen sharing so that you can stay in touch with your colleagues even when you are working remotely.
You can record meetings to your device or to the Zoom cloud, which can be viewed later.
Zoom can be easily synced to Slack.
Pricing:
The Basic version of the app is available free of cost. Pro version starts from $1.67/month/user.
Jira is a project management tool used for bug tracking, issue tracking, and project management purposes. It is an issue tracking platform used by technical and development teams to perform work faster.
Jira-Project Management Tool
Why it is good for working of the remote team:
It is perfect for development and technical support teams to get work done faster.
Jira offers transparency by giving your team a place to track the daily progress, make adjustments to estimates and check tasks on which other team members are working. This eliminates the need to go and ask your colleague what they are upto.
Jira makes communication easier as it allows the project manager to assign tasks to team members in Jira and they are notified by emails. As they work on the task, they can add comments and mark the progress of their team.
Like Trello, Jira also uses flexible Kanban boards that give full visibility to your team about future tasks.
It offers you access to a plethora of out-of-the-box reports with real-time and actionable insights about the progress of the sprint. Hence, eliminating the need for face to face reporting.
You can bring information from your favorite version control, deploy or feature flagging tool into Jira. This provides you instant visibility into your development pipeline.
Pricing:
The basic version of the tool is available is free. Pro version of the tool starts from $7/month/user.
Read more: 5 Design and Development Tools to Boost Productivity of your Remote Team
Slack is a chat room designed to replace the hassles that come with email and allow you to organize the communication by creating different groups. It is one of the best tools for remote teams for the team working remotely.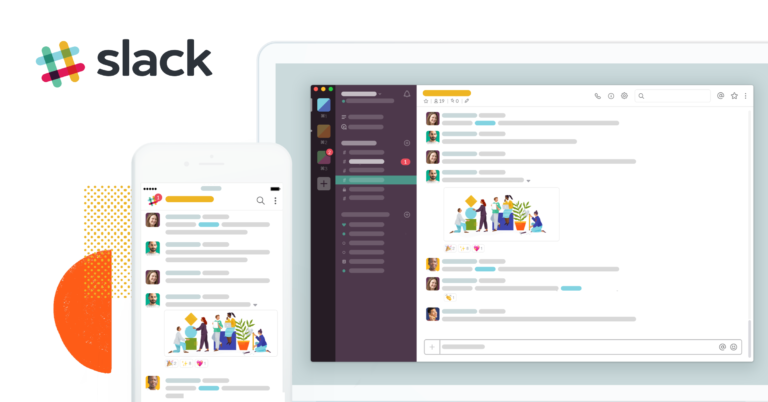 Slack-Tool for Effective Communication
Why it is good for the teams working remotely:
It is a fast and easy solution for communicating with your team. You can note down your points and get answers quickly.
You can use bots, which help you manage tasks, poll the office, run your team standup and more.
You can organize video conferences and conduct face to face meetings (without spreading viruses).
You can share channels with partners, vendors and customers, hence eliminating the need to travel and get out of your personal space.
You can move meetings to channels, which means you can set a weekly status meeting by fixing a specific time of the day during which everyone should post their status in the channel created for that specific project.
Pricing:
The basic version of the tool is available free of cost. The pro version starts from $6.67/month/user.
Basecamp is a real-time communication tool that helps the team to remain on the same page. It provides a way to the teams to track on the priorities and actionable items.

Basecamp Work Tools
Why it is good for the teams working remotely:
Every project in Basecamp includes the tools that teams need to work remotely together; to-dos, docs, file storage, message boards, automatic check-in questions, and real-time group chats.
Basecamp's real-time group chat function, known as Campfires, let you ask questions and get their answers quickly. All without reaching for a separate application.
You can have a private conversation with individual member of the team.
Basecamp also lets you change the color of Basecamp's interface, which makes working remotely more interactive.
Pricing:
Basecamp doesn't offer a free basic version. Its paid version starts from 99/month/team.
AnyDesk is remote desktop software that allows users to connect to a computer remotely from any part of the world. For this, all you need to have is an Internet connection. Being able to connect remotely is helpful for companies with on-the-go employees as well as IT professionals.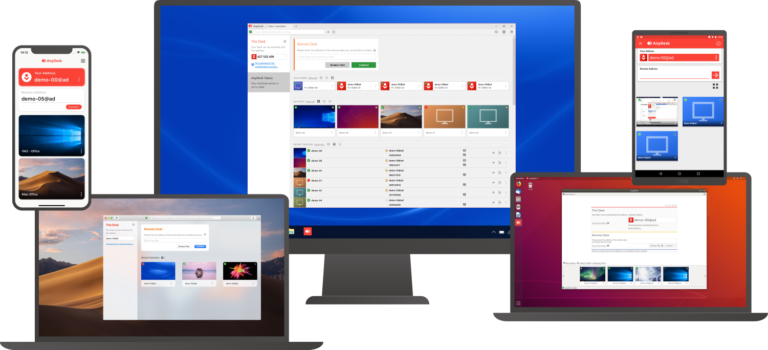 Anydesk-Remote Desktop Software Tool
Why it is good for the teams working remotely?
You can communicate and collaborate without any hassle, whether you are holding presentations or online meetings, or working on the same document from the other side of the world.
You can get a recording of each session.
You can access your office computer from anywhere. If you have forgotten your laptop at the office or you have to stay home due to sudden locked-down by the government, you need to worry. With Anydesk, you can access your work laptop from your personal laptop. All you will need is a password.
Anydesk is highly secure and your computer is protected from unauthorized access.
Pricing:
The basic version of the software is available Free and the Pro version starts from €8.99/month.
ProofHub is a project management tool used by a team of all sizes for managing their work. It replaces various tools for remote teams, which you need to plan, collaborate and manage daily tasks. Also, the easy-to-use interface of ProofHub makes onboarding effortless.
Proofhub-Project Management Tool
Why it is good for the teams working remotely?
You can assign tasks, create a deadline and add labels to differentiate different tasks from one another.
Teams can collaborate seamlessly through comments and chats.
You can track time using multiple timers and even by logging manually
Every member of the team remains updated with the progress of the tasks as they receive real-time notifications.
You can see the progress of your project and the team's workload to assign work efficiently using workload reports.
Pricing:
ProofHub offers ultimate control plan for $89/month and there is no per-user fee.
Final Thoughts
Did you check out these might-fine work tools that are tried by your team? These tools for remote teams will help you power your team's virtual collaboration. Working remotely is beneficial for both, the employee and the employer. It helps you achieve work-life balance, which is highly required by all modern-day workers.