PHP is a popular language and is generally preferred for web development. However, developing a PHP web application without the help of a PHP web development company can be difficult as it requires technical knowledge about languages and competencies.
In fact, a desired web application should have innovative and interactive features, which requires an expert who can design the application to achieve the desired functions.
What is a PHP Web Development Company?
PHP is a programming language that is used to create dynamic websites and web applications.
A PHP Web Development Company helps you with the technicalities of creating a website, such as developing the software, handling the hosting and maintenance, and providing support.
Here comes the need to hire a professional website development company to develop customized mobile applications and web applications.
If you're looking for good web development companies in the USA who can offer a variety of tech services, then this is the perfect article to stop by. Picking the right PHP development company is a cumbersome job.
Hence, to ease your work, we have compiled a list of top 11 PHP web development companies that are known for the quality of their work and the services they offer.
1. GraffersID: IT Staff Augmentation Company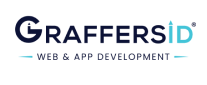 GraffersID is an award-winning PHP development company that is renowned for developing intuitive and interactive websites in different sectors such as healthcare, logistics, Information Technology, and marketing agency.
GraffersID, a leading staff augmentation company, established in the year 2017, with a mission to help startups and increase their success rate. As they provide startups to hire dedicated remote developers at an affordable pricing.
If you're looking to develop an ecommerce application or website, you can reach out to GraffersID to hire dedicated PHP developers on an hourly and monthly contractual basis.
Besides, we also provide IT staff augmentation services, offshore development services, web and app development services. GraffersID brings quality, expertise to the projects.
It has helped mission-driven startups boost their revenue 20x. GraffersID is trusted by Startups, who has raised funding from top companies like Coca-Cola, Harvard, YC Combinator and many other.
2. QArea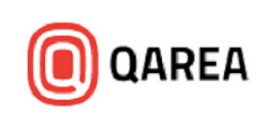 QArea is among the top PHP Web Development Companies in USA that offers advanced software solutions to meet market demands. The company has a huge qualitative staff with more than 250 developers and highly skilled professionals, and it specializes in all major application development domains, giving it more than 18 years of experience in software development.
Also, the company has partnered with well-known tech companies such as Dasghlane, Skype, Kroodle, and many more.
3. Iflexion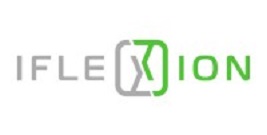 Iflexion is the top software development company in the world and is present in more than 30 countries. They offer mobile and custom-built web solutions. The company specializes in all major domains, from developing business automation software to large data intelligence products. They have top tech companies as their clients from across the world, such as Toyota, eBay, Xerox, PayPal, and many more.
4. Open Source Technologies
OST ( Open Source Technologies ) is a US-based mobile and web app development company, founded in 2009. They have offices located in Philadelphia (USA), Georgia (USA), and New Delhi (India). The company is known for providing innovative and cost-effective solutions for serving clients across different industry verticals.
Moreover, the company won New York Small Business Excellence Awards in 2016 and 2017, and the Manhattan Award for Best Web Design Company in 2016 and 2017. The company comprises around 50 dedicated employees serving on time delivery.
5. FollowBright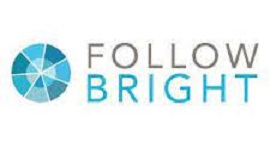 FollowBright is a US-based mobile and web app development company, founded in 2002. The company consists of 50 employees. They provide cost-effective solutions for a wide range of clients, ranging from small enterprises to big companies.
They have assisted various businesses with their services, building a lasting impression on some popular companies such as the University of Denver, the US Department of Energy, Innova+, and InterThink.
6. IT Craft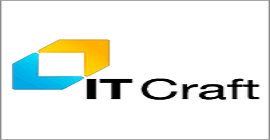 IT Craft is a web development company that provides custom web development solutions to commercial corporations, online stores, small businesses, and other organizations. The company specializes in providing web and mobile development solutions to different industry sectors. They also offer automated testing services for apps to ensure that they perform glitch-free and smoothly on the web.
The company also believes in working on different horizons of new and advanced technology, which includes custom mapping. Virtual reality, augmented reality, and others.
7. Blue Fountain Media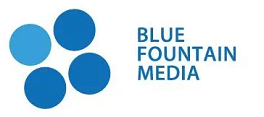 Blue Fountain Media is a US-based company founded in 2003 that has maintained a consistent top position in ecommerce, corporate, education, B2B, B2C, and non-profit startups. The company has around 200 employees. They have ensured brand loyalty, generated a few leads and increased traffic in applications for their clients.
They have delivered market-driven targets because of their outstanding team who believes in working collectively to achieve the company's targets and goals.
Also, their team has been recognized internationally for working hard consistently and maintaining the good reputation of the company by the world's superior award agencies such as Telly Awards, Image Interactive Media Awards, Horizon Interactive Awards, and many more.
8. Web Development Group (WDG)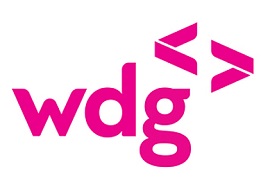 WDG ( Web Development Group ) is a US-based PHP web development company that offers a wide range of web development and software design services. The company specializes in Drupal development and WordPress and offers optimum solutions for custom UI and UX designs.
WDG has worked with top companies and has been one of the top web agencies in the US. The company has worked with the biggest names in the market, such as the American Diabetes Association, American Red Cross, Flight Safety Foundation, and many more.
9. Dom and Tom

Dom and Tom is one of the top software agencies in the US with more than 10 years of experience in software development. The company has three more offices in major cities in the US, including New York, Los Angeles, and Chicago. The company offers a wide range of services in major tech domains.
Also, the company offers a wide range of web services to various clients that cover everything from UX design to software quality assurance and Android and IOS development.
10. Team International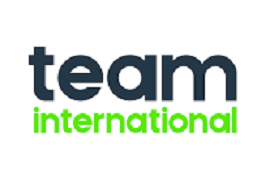 Team International is a well-known PHP web development company headquartered in the US. The company also has other offices in Germany, Poland, Ukraine, the UK, and Columbia.
The company has expertise in all major development domains and offers a wide range of software solutions covering SMBs, retail, banking, and others.
11. XBSoftware
XBSoftware is one of the best SaaS PHP development companies in the US. The company specializes in providing market-driven software solutions integrated with optimized web tools.
If you're looking to develop a SaaS product or cloud-based application, then this is the perfect company to look for.
Also, the company has another regional office in Belarus and they are planning to expand in other countries as well.
What are the Best Qualities of an Ideal PHP web development company?
The best PHP web development company should be a company that is able to deliver the best quality of work, while also providing the most affordable prices.
The best PHP web development company should have a combination of skillsets in order to provide their customers with the most optimal solutions. These qualities include being able to provide custom-made solutions for their clients, as well as having a team of developers with diverse skill sets in order to make sure that they can provide the best possible service for their customers.
Where Do I Look for a good PHP Web Development Company?
As the demand for PHP Web Development companies is increasing, it is essential to find a good and reliable company that can offer you the best services.
There are many factors that you should consider before choosing a company. Here are some of them:
The cost of services offered by the company.
The experience of the company's team members.
The quality of work provided by the company.
The overall customer satisfaction with the service provided by a particular company.
Conclusion
If you're looking for the best PHP web development companies in the US, then feel free to check out these companies.
All of these companies are well-established and their services range from providing software solutions to designing web and mobile applications to UI/UX designing integrated with web tools and optimized web features.
Also if your are looking software development partner in India, or outsource your software development projects to a trusted software development company in India, then you can contact GraffersID, a top web and mobile app development company.