Entrepreneurs are often worried about how much it would cost in real-time to build an interactive and smoothly running app, especially in today's world where 89% of the world depends on mobility, and the end-users expect the start-ups to have a mobile solution.
This question tops the charts of the FAQs in the IT industry's client support, and it is almost always answered with vagueness and non-transparency, with an "it depends on a lot of factors."
What Exact Factors Affecting Cost to Make an App?
When an entrepreneur is trying to outsource an app development company, this kind of ambiguity around cost calculation makes things extremely confusing for them.
This is why we decided to give a full-blown breakdown of mobile app development cost calculation, and through this article, we aim to give you a clearer idea of what goes on during the app development process and how it affects cost.
By the end of this blog, you'll be able to not just easily recognize the ballpark amount of your app but also to manage and reduce the costs if required by cutting back on some particular features that seem unnecessary.
Let's get started!
Worldwide app development costs
Let's first get an idea of how much does it cost to make an app in different parts of the world to outsource app development services.
North America is the most expensive place to hire a developer, and you have to pay close to $150 per hour for iOS development and Android apps go even higher.
In Australia, it's close to $110per hour for both platforms and in the UK it's close to $70per hour.
India is one cheaper but high-quality places for IT and mobility solutions across the globe. The rate for iOS app development revolves around $30 per hour and for Android, around $26 per hour. It's cheaper than South America and Eastern Europe also, both of which have hourly rates in the range of $35-$40.
Know About How to Create an App Like Bumble
The cheapest IT hub is that of Indonesia, and over there, it only costs $11 per hour for iOS and $12 per hour for Android.
Outsourcing VS Local App Development

The only important reason as to why locally hiring a developer might turn out to be a better choice is physical proximity that leads to better and more straightforward communication. However, in our experience, outsourcing an app Development Company isn't as terrifying as it may seem at first.
In fact, when you keep yourself open to outsourced companies, you essentially open your doors to a wider talent pool and a higher level of expertise. You might also get in touch with experts who are well acquainted with the kind of technology that is only rarely available in your region.
Why Outsourcing Software Development to India is a Success?
Local app development ensures deeper involvement and no time zone challenges. Plus you might find cheaper options locally.
These are the main pros and cons of both options, use your better judgment, and analyze your requirements through these parameters to establish which one of them is best for you!
Key Factors Affecting Cost to Make an App

When you hire a developer, there are certain fundamental factors that affect your cost of app development, like their hourly rate and development time. First of all, let's focus on how the complexity of an app affects its developmental time.
A basic app with a minimal amount of features and functionality takes around 500-700 hours to develop.
Slightly more complex and a higher-performing app take around 700-1000 hours.
A full-fledged complex app with extravagant features and UX takes more than 1200 hours of development.
Now let's talk about all the features that differentiate a basic app from a complex app and how much do they contribute to the costs and time of development.
Know About How to Create an App for the iPhone
1. Functionality
Some features are easier to add and take relatively lesser time while others take hours and hours of development and testing and debugging. Depending on the type and complexity of a particular feature, the developer can choose to code from scratch or use an API.
Let's discuss the approximate hours taken for the development of common app features.
Login and forgot password functionality – 35 hours
Profile completion with photo and about – 26 hours
Edit profile – 50 hours
Push notification – 28 hours
Upload media – 25 hours
Search bar – 15 hours
Messaging with reading receipts and online status visibility – 150 hours
Admin Panel for user management – 70 hours
Admin Panel for payment management – 30 hours
In-app streaming and broadcast functionality – 120 hours
So now you know the kind of time these features take, and depending on your region, you can calculate how much your app would approximately cost. Some other key factors to remember while pre-determining the cost of your app –
Social sharing within app or app integrations with popular social media networks for sharing requires third-party libraries and therefore charges extra.
If you want to offer in-app purchases, the cost will increase with every option you add (GPay, PayPal, Credit and Debit cards, etc.) Payment integration usually takes around 75 hours of development.
Using native device features like camera, contacts, network, Bluetooth, accelerometer, geolocation, NFC chips, etc. will cost you extra since this integration involves platform-specific APIs. If you want to integrate audio or video calls in the app (for instance, WhatsApp, Discord, etc.) it will take close to 300 hours of development. Integrating a map takes around 100 hours.
2. Visual Appeal
The cost of your app greatly depends on the kind of user interface you want to offer. The effort needed in the visual presentation includes a lot of factors like input controls, and the amount of navigational as well as informational components in an app.
If you opt to use OS-supplied navigational items that give a standardized view, it will cost lesser. However, if you want a full-blown customized design that gives an unprecedented user experience, be ready for a slightly heftier amount.
3. Platforms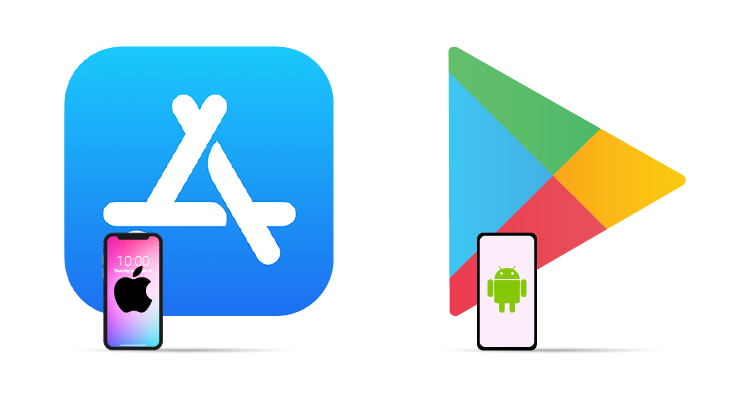 We have already discussed the amount it takes to build an iOS v/s Android app. However, it's important to note that your best bet for global reach is Android but if your focus audience lies majorly in the West, then Apple is the leading choice.
If you want to launch your app on both platforms, it's better to go for a cross-platform or a hybrid app that can be launched on both Play Store and App Store instead of getting two different apps developed by two different teams to upload on different platforms.
Note that Android is known for its better penetration in the enterprise market and Apple for its rich customer engagement.
Want to know Why Mobile Apps Have Become Necessity For Education Sector Amid Corona Outbreak? 
4. Backend and Admin
This is one of the more critical aspects of your app development that you need to focus on. Admin panel allows you to understand your audience better since it gives you a word-by-word analysis of user engagement. They are used to manage app content and user statistics.
Administrative features also may include in-app user feedback tools and some manual steps if you require them.
Consistently assess the performance of your mobile app in order to stand out in a world full of cut-throat competition. There are several Admin templates that you can choose from. If your app is something that you need a customized, specially tailored panel, we would recommend investing in it.
Just communicate this to your Outsource App Development Company, and they will tell you how much it would cost you to have particular admin features.

5. The Team
When making an engaging and influencing app, it's important to have a good team on board. Most startups just hire a developer and feel like that's enough, but depending on your project requirements, an extended team of experts is always recommended. Here's a breakdown of an app development team
Project Manager
One or more developer(s)
Business Analyst
Solution Architect
Quality Assurance Specialist
UI and UX Designer(s)
Graphic Designer
6. App Maintenance
Yearly app maintenance is a crucial practice to ensure that you're delivering only the best to the end-users. We recommend allocating approximately 15-20% of the initial app development costs into support and maintenance every year.
Maintenance mainly includes –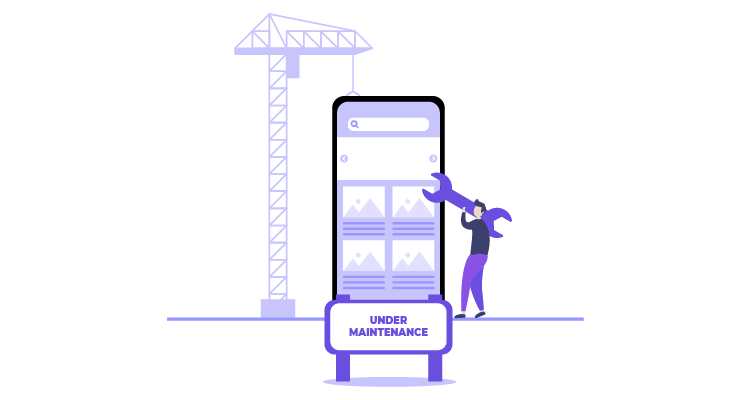 Consistent bug fixing
Enhancing app stability
Optimizing the code
Preparing your app for the upcoming OS versions
Adding new features and scaling up
Complying with any new conditions of third party API
App maintenance is extremely important even if you're not looking to scale up or add any new features. Since it ensures that there's no hindrance in your communication with the end-user.
Your work with the Outsource App Development Company doesn't end at product launch, it goes on for years after it. So make sure that you appoint the right and skilled people who have dedication for delivering only the best. 
These were some of the very important factors that inevitably will influence the cost of your app. Further, it might depend on some particular features and customized services. You will have to take a thorough account of from your developer.