Everyone is more interested in their health and well-being these days. The connection between doctors and patients will be made more accessible through healthcare applications. The availability of neighboring pharmacies and hospitals has raised the demand for healthcare applications. Mobile applications are widely used in the healthcare industry to maintain patient information, diagnose patients, and write prescriptions.
Since the COVID-19 outbreak, there has been a 25% rise in mobile app downloads for the healthcare industry. By 2025, the market for healthcare software is anticipated to be worth $509.2 billion. As a result, businesses are implementing cutting-edge communication technology to create healthcare apps that will benefit more people.
There are several businesses that create mobile applications. However, there aren't many industry professionals that can develop apps that meet your specific needs. The top 15 healthcare software development companies are listed below.
Offering the best healthcare software development services in the US, GraffersID is the leading company that tends to various needs in the healthcare industry. With a strong and highly dedicated team, the company offers a wide variety of app and software development solutions at a lower cost. 
Offering hybrid app development and high-tech software development, the company has been serving for over 20 years and has a broad customer base. 
QBurst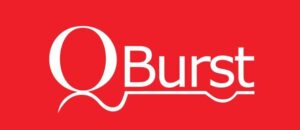 It is one of the top providers of healthcare software development services. They develop innovative health applications, patient-self-enablement apps, healthcare CRM, and many other things using cutting-edge technology like artificial intelligence AI and the internet of things (IoT). In addition to creating healthcare applications, they also create corporate insurance apps and top-tier education apps like those from BYJU.
Xicom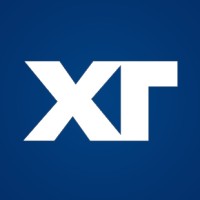 Because of its successes in the health services sector, Xicom is among the top healthcare software development company. It has more than 15 years of expertise in developing healthcare solutions for customers in the USA and India. The startup wants to create collaborative and efficient mobile apps for patients and medical personnel. Xicom offers end-to-end services for developing mobile apps, from UI/UX design through deployment. 
USM Business Systems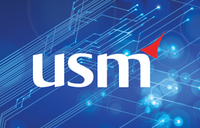 Known as the leading healthcare software development company in the USA, USM just had to be on our list. It offers clients in the USA and India cutting-edge digital solutions. They create healthcare apps that are both patients- and enterprise-focused and satisfy user demands. Delivering unique mobile app solutions for Android, iOS, and cross platforms is their area of expertise. 
The firm is creating cutting-edge healthcare applications for patient care, emergency assistance, healthcare planning, finding hospitals & doctors, post-discharge, and patient education. It is one of the top healthcare app development companies in the USA.
Multiplier Solutions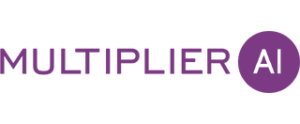 Another top healthcare software development company is Multiplier Solutions. Over 25 of India's top medical providers receive marketing strategy and healthcare solutions from it. The organization, which is ranked among the top ten (10) producers of healthcare app development services, has a team of skilled developers with an in-depth understanding of the construction of healthcare apps employing AI and Blockchain.
Appinventiv 

Leading mobile app development firm Appinventiv is situated in New York, USA, that offers the best healthcare software development services. It offers top-notch services for web, iOS, and Android development. It provides results-driven digital healthcare solutions by leveraging cutting-edge technologies like blockchain, AI, machine learning, and cloud migration. 
By the year 2020, they will have completed over 30 healthcare initiatives and healthcare software development services that are governed by the current regulatory system. Your healthcare apps are created and scaled up in the most effective way possible.
Chetu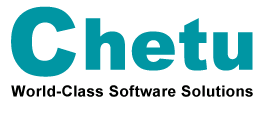 The business specializes in creating specialized healthcare systems that guarantee online medical education, e-pharmacy administration, and remote health services. They develop apps in conjunction with cutting-edge technology and techniques with the goal of enhancing the standard of patient care. 
They are the top healthcare software applications development business in the USA because of its expertise in employing the newest technology to create Android, iOS, and Windows apps. For various startups and multinational organizations in India, the USA, the UK, and Australia, they produce specialized healthcare software.
Infinite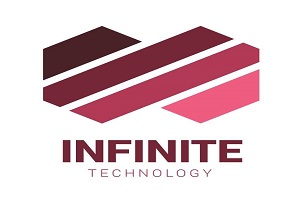 A leading developer of healthcare software apps is Infinite Technology. With more than 20 years of experience creating mobile applications for businesses and offering reliable healthcare software development services, they concluded that mobile apps are the cornerstones of successful company expansion. 
For patients and healthcare professionals, it offers healthcare applications. Their skilled developers produce best-in-class mobile applications that advance your healthcare company via the practical application of cutting-edge technologies.
RipenApps 
The business has a wealth of expertise in developing sophisticated healthcare systems for automating medical treatment, healthcare records, workout tutorials, and online consultation services. The company has created over 500 mobile and web apps for the healthcare sector, earning it the title of finest healthcare mobile apps development firm in India and the United States.
WebClues Infotech 

This is one of the finest mobile app development companies in the USA. It strives to realize the objective of creating top-notch mobile applications for the healthcare sector. It establishes a ground-breaking mobile solution for the healthcare industry by fusing human intelligence and technological developments. 
Since its founding in 2014, the business has successfully created and delivered 1,250 perfect mobile apps to customers in the United States, the United Kingdom, and India.
Appscrip 

Appscrip creates potentially practical healthcare solutions that interest consumers, improve personalization, and meet their needs. Digital healthcare, online pharmacies, and many other industries, already offer pre-built components. The hardworking team members devote all resources like their time and energy to providing the most excellent healthcare solutions possible by utilizing cutting-edge technology.
Mobulous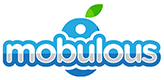 It is the top healthcare software app developer in the USA. They create medical software that allows patients to download diagnostic findings, schedule appointments online, and obtain consultations and medications. Because of their subject expertise, they can consider user demands while developing healthcare software apps, which help the company attract a large user base and generate money.
AppSquadz 

Leading mobile app development firms in the USA and the UAE include AppSquadz. It provides world-class services for creating web, iPhone, and Android applications. The firm has built a strong reputation in the market for creating cutting-edge healthcare apps with more than 12 years of expertise. It makes apps for managing equities, EHRs, patient indices, and job progress.
Peerbits 

It is a globally recognized mobile app development services provider in India and the USA. Backed by their several years of extensive experience in the healthcare field of app development, they delivered healthcare apps for medical providers, patients, pharmacists, hospital administration, and fitness-conscious users. Their profound developers excel in interface design, coding, scaling, and testing of mobile applications. 
Belitsoft

For your firm, it is the ideal developer of healthcare software programs. It has extensive expertise in creating both native and cross-platform mobile applications. They feature customizable pre-built modules for HRM software, healthcare insurance, and fitness app development.

Which Healthcare Software Development Company Should You Choose? 
While there are plenty of companies to choose from, the choice would truly depend on your preferences and development needs. If you are going through a financial crunch and need to hire the best people for the job, you can contact GraffersID to build a spectacular software solution. 
Besides helping you meet all your software development needs, we also serve as an IT staff augmentation company where we enable you to hire Indian developers at a much lower cost. This helps you connect with global talent and meet your needs at the lowest cost possible. 
Get in touch with us today and we'll cater to your software development needs.
Frequently Asked Questions
What is a healthcare software development company?
A healthcare software development company is a specialized organization that focuses on creating and delivering software solutions for the healthcare industry. These companies develop custom software applications, mobile apps, and other technological solutions to meet the unique needs of healthcare providers, hospitals, clinics, and other healthcare organizations.
What services do healthcare software development companies offer?
Healthcare software development companies offer a range of services, including:

Custom software development tailored to specific healthcare needs
Electronic Health Record (EHR) and Electronic Medical Record (EMR) system development
Mobile app development for healthcare providers and patients
Telemedicine and remote patient monitoring solutions
Health information exchange (HIE) and interoperability solutions
Medical imaging and picture archiving systems (PACS)
Clinical decision support systems (CDSS)
Health analytics and reporting solutions
Integration with existing healthcare systems and technologies

Why should I choose a healthcare software development company?
Healthcare software development companies have a deep understanding of the unique challenges and regulations within the healthcare industry. They have expertise in developing secure, scalable, and compliant software solutions that meet industry standards. By choosing a specialized company, you can benefit from their experience and knowledge to develop efficient and effective healthcare software tailored to your specific needs.
What qualifications should I look for in a healthcare software development company?
When selecting a healthcare software development company, consider the following qualifications:

Experience in the healthcare industry and understanding of its unique challenges
Expertise in relevant technologies and programming languages
Compliance with industry regulations and security standards (HIPAA, GDPR, etc.)
A track record of successful projects and satisfied clients
Strong project management and communication skills
Ability to provide ongoing support and maintenance for the software
Proven ability to integrate with existing healthcare systems

How long does it take to develop healthcare software?
The time required to develop healthcare software varies depending on the complexity of the project, the scope of work, and the specific requirements. Simple applications or modules may take a few weeks to develop, while more complex and extensive systems can take several months or longer. It's important to discuss timelines with the software development company to get a better understanding of the estimated project duration.
How much does healthcare software development cost?
The cost of healthcare software development depends on several factors, such as the complexity of the project, the size of the development team, the required features and functionalities, and the level of customization. Each project is unique, so it's best to request a detailed proposal from the software development company, outlining the scope of work and associated costs.
How can healthcare software benefit my organization?
Healthcare software can bring numerous benefits to your organization, including:

Improved efficiency and accuracy in managing patient data and medical records
Streamlined workflows and reduced administrative burden
Enhanced communication and collaboration among healthcare providers
Access to real-time data for better decision-making
Increased patient engagement and satisfaction through mobile apps and telemedicine solutions
Improved security and compliance with privacy regulations
Cost savings through automation and optimized processes

Can healthcare software development companies help with software integration and data migration?
Yes, many healthcare software development companies offer services related to software integration and data migration. They can assist in integrating new software solutions with existing systems, such as EHR/EMR systems or laboratory information systems. They can also help migrate data from legacy systems to newly developed software, ensuring a smooth transition and data continuity.