So you want to develop software using ReactJS. And you are eagerly looking for the top ReactJS Development Companies. Don't worry your waiting is over, Here we have listed our Top ReactJS developers based in the USA. Do check out the list.
Introduction
React is an open-source framework and is used to build awesome user interfaces, single-page applications, and mobile applications.
You can also use it with different libraries to build complex apps. Due to the high capabilities of making robust applications and the endless benefits that it offers, including scalability, speed, performance, and SEO friendliness, it has escalated its demand in the market.
According to Statista research, React JS was a widely used and in-demand programming language in 2022, and demand has been surging since then.
Due to the tremendous demand for ReactJS in the market, companies look to hire proficient ReactJS developers for building mobile and web applications.
According to the data of Google Trends, the search for hiring ReactJS developers is rising constantly, which eventually boils down to finding the right ReactJS development company.
If you're also on a dire hunt to find the best React development company for your next project, dive deep into this article!
Top ReactJS Development Company:
Here are the top 13 ReactJS development companies based in the USA which you can consider without giving a second thought!
1. GraffersID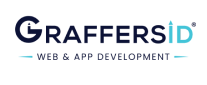 GraffersID is a leading ReactJS Development Company, helping startups to grow 10x by providing them with proficient and vetted ReactJS developers on a contractual basis. Besides, it also offers offshore development services.
It's the fastest-evolving tech company in the market with over 100 + employees.
Since the inception of the company, it's thrived in the market by working with world' leading companies such as Accenture, WeWork, Airbnb, Tech Mahindra, and many more.
The prominent clients of the company have made it to Triterras, Coco-Cola, Sequoia, and YCombinator.
If you're looking for hiring the finest developers on a contractual basis, you can go ahead with GraffersID without contemplating.
Once you hire the developers and you feel that things aren't working out or the developer isn't standing up to your expectations, you can ask for a replacement. As we follow a question-asked policy.
Isn't it great and feasible?
2. Willow Tree

Willow Tree is a highly recognized ReactJS development company based in the US. It's known for offering digital solution services to the world's leading brands. Its services involve full-cycle product development, agile delivery transformation, prototyping, AR/VR development, mobile app, and web development.
The company has more than 100 employees and is quite reputable in the market due to its broad exposure to working with different industries and the world's leading clients.
3. Relevant Software

Relevant Software is a ReactJS development company whose mission is to help startups and businesses build the right product in a cost-efficient manner. Also, it helps startups scale their engineering teams.
The services involve designing, building, and developing high-quality software products.
designing, developing, and building top-quality software products.
The company has more than 200 employees and has been thriving in the market for nine years, with a record of more than 200 products that have been highly acknowledged by the clients.
4. Fortune Soft

Fortune Soft is a top-notch ReactJS development company that is quite renowned for offering the best software development services to startups and enterprises.
Besides, it enhances SaaS and software-tailored products for various platforms, such as financial and healthcare.
With over 12 years of experience, it has served over 150 satisfied clients worldwide and completed 500 projects.
It provides tailor-made solutions to startups and enterprises and helps them grow tremendously. Its prominent customers hail from North America and Europe, and it also covers other NGOs and MNCs.
5. Mojo Tech

Mojo Tech is a ReactJS development company that is quite popular for offering effective development solutions to clients.
Over the last decade, Mojo Tech has been at the forefront of various technological trends while remaining true to its principles.
Besides offering software development services, it also focuses on providing digital transformation, software design, and cloud architecture. Its software development services are tailored to meet the requirements of the companies.
Also, Inc. Magazine has ranked Mojo Tech as the 42nd fastest-evolving software development company in the US.
6. Clear Summit

Clear Summit offers full-stack development and UI/UX design services to companies.
It primarily emphasizes offering agile development and efficient design from scratch to enable its customers to focus on their core business.
Also, the company believes in developing good long-term relations with clients by providing them with the best possible services.
7. Biz4solutions

Biz4solutions caters to developing complex, tailored-made solutions for enterprises and startups. It also helped its clients in achieving their objectives with its services.
They have got a team of more than 100 highly skilled developers, project managers, UI/UX designers, and delivery heads who have accomplished the targets of numerous projects in various sectors such as healthcare, hospitality, education, e-commerce, banking, and many more.
It's well known for offering mobile app development and IoT services.
8. Simpalm

Simpalm is a web development and design company that creates applications for startups, payment processing companies, financial companies, social media companies, entertainment companies, and retail industries.
It also offers agile development and niche solutions to companies. In addition, it's a cloud-backed server provider company and an IT staff augmentation company that also provides determined and highly efficient developers.
9. ZCo. Corporation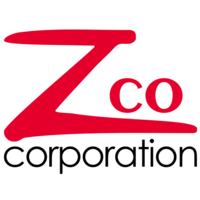 Zco. Corporation is a ReactJS development company based in the US that has got a custom development team of more than 250 developers and project managers that provide the best software delivery services.
The company has worked on a wide range of projects, from an interactive augmented reality experience to cloud storage solutions for enterprises.
The company has a record of working with top-listed companies of the Fortune 500 and works with big corporations by delivering cutting-edge software tailored to their needs.
10. FlexMade

Flexmade is best known for delivering reliable, scalable, and cost-effective software development products in the US.
It's a top-notch company as it has recived 4.9 start rating from Clutch and has got more than 100 dedicated employees.
The best part about the company is that it's great at delivering software development products and has built a good reputation in the market as its client interaction has turned quite positive as the company has never failed to deliver tailor-made services to its clients.
11. Rootstrap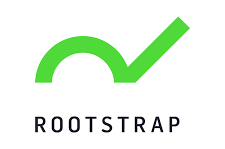 Rootstrap is a renowned ReactJS development company that is dedicated to providing digital solutions and offers web development, mobile app development, and UI/UX design.
In addition, it scales up people, processes, and products through flexible solutions and informative research.
It's also quite popular for providing ReactJS developers and delivering high-quality services worldwide.
The company has also worked with top clients such as Epson and KIA.
12. Admios

Admios is a company that consists of a group of enthusiastic young developers and designers who have got this curiosity and eagerness to work dedicatedly and provide the best optimum services.
In fact, the company is providing the best solution in the market to some prominent industry leaders in the US. Since 2005, the company is well-known for its software development services.
The company's smart and effective merging solution in the market and its efficiency in delivering the services on time is what keep it intact and sustained in the market.
How do React.js development companies work?
React.js development companies typically work by providing services related to the development, deployment, and maintenance of web applications built using the React.js framework. Here is an overview of how React.js development companies typically operate:
The development company will analyze the client's requirements and project goals. They will discuss the scope, features, and functionality of the web application to be built using React.js.
Once the requirements are understood, the company will work on designing the user interface (UI) and user experience (UX) of the application. This involves creating wireframes, mockups, and prototypes to provide a visual representation of the application's look and feel.
After the design phase, the development company will start building the application using React.js. They will write code, implement the required features and functionality, and integrate any necessary APIs or backend services. React.js development companies typically have experienced developers who are proficient in JavaScript and the React.js library.
Testing and Quality Assurance:
The company will perform comprehensive testing of the application to identify and fix any bugs or issues. This includes unit testing, integration testing, and user acceptance testing to ensure the application functions correctly and meets the client's requirements.
Once the application is tested and approved, the development company will deploy it to the production environment. This involves configuring servers, setting up hosting services, and ensuring the application is accessible to end-users.
React.js development companies often provide ongoing maintenance and support services. They address any issues that arise after deployment, apply updates and security patches, and provide technical support to ensure the application continues to function smoothly.
Collaboration and Communication:
Throughout the development process, the React.js development company will maintain regular communication with the client. They may use project management tools, collaboration platforms, and agile methodologies to keep the client updated on the progress, address any concerns, and gather feedback for continuous improvement.
How to choose the best React.js development companies?
Choosing the best React.js development company for your project requires careful consideration and evaluation of several factors. Here are some key steps to help you make an informed decision:
Define your project requirements:
Clearly define your project goals, scope, and specific requirements. This will help you communicate effectively with potential development companies and ensure they understand your needs.
Portfolio and experience:
Review the company's portfolio and previous projects to assess their expertise and experience in React.js development. Look for projects similar to yours or in relevant industries to get an idea of their capabilities and quality of work.
Client testimonials and reviews:
Seek out client testimonials and reviews to gauge the satisfaction level of previous clients. This can provide insights into the company's professionalism, reliability, and ability to deliver successful projects.
Assess the company's technical expertise in React.js development. Look for certifications, training, or evidence of their developers' skills in React.js and related technologies. It's also beneficial to check if they stay up to date with the latest React.js updates and best practices.
Team composition and size:
Evaluate the size and composition of the company's development team. A larger team with diverse skill sets can offer more comprehensive services and handle complex projects more efficiently. Ensure that the team has experienced React.js developers who can contribute effectively to your project.
Communication and collaboration:
Effective communication and collaboration are crucial for successful project execution. Evaluate how responsive and transparent the company is during the initial communication stages. Consider their ability to understand your requirements and provide valuable suggestions or insights.
Development process and methodologies:
Inquire about the company's development process and methodologies. Look for Agile or Scrum practices that promote iterative development and client involvement. A well-defined and transparent process will ensure that the project progresses smoothly and meets your expectations.
Discuss the cost and timeline of the project with potential development companies. While cost is a consideration, prioritize quality and expertise over the lowest price. Look for a company that offers a fair balance between cost and quality and provides a realistic timeline for project completion.
Inquire about the company's post-development support and maintenance services. A reliable development company should be willing to provide ongoing support, bug fixing, and updates to ensure the long-term success and stability of your React.js application.
Communication channels and project management:
Consider the communication channels and project management tools used by the development company. Ensure they have a system in place to keep you informed about project progress, milestones, and potential challenges.
If possible, schedule a personal or virtual meeting with the shortlisted companies. This will give you an opportunity to assess their professionalism, cultural fit, and overall working relationship.
By carefully evaluating these factors and considering your specific project requirements, you can choose the best React.js development company that aligns with your goals and ensures the successful delivery of your project.

Conclusion
The above-listed companies are just a few remarkable companies that have managed to thrive in the market due to their innate ability to provide the best possible services. If you're looking for a top-notch React JS development company, make sure you try them out to experience the best possible services!
Frequently Asked Questions
What is React.js?
React.js is an open-source JavaScript library used for building user interfaces. It allows developers to create reusable UI components and efficiently update the UI based on data changes, resulting in fast and interactive web applications.
Why should I choose a React.js development company?
Choosing a React.js development company can provide you with access to experienced developers who specialize in building robust and scalable web applications using the React.js framework. These companies can offer expertise in UI/UX design, and frontend development, and provide ongoing support and maintenance for your application.
How do I find the top React.js development companies?
To find the top React.js development companies, you can start by researching online directories, review platforms, and tech communities. Look for companies with a strong portfolio, positive client reviews, and a track record of successfully delivering React.js projects. Also, consider recommendations from colleagues or industry professionals.
What factors should I consider when choosing a React.js development company?
When choosing a React.js development company, consider factors such as their portfolio and previous experience, technical expertise in React.js, team composition and size, communication and collaboration practices, development process and methodologies, cost and timeline, support and maintenance services, and personal interaction with the company.
How can I assess the expertise of a React.js development company?
To assess the expertise of a React.js development company, review their portfolio and past projects to see if they have experience in building similar applications. Check for React.js certifications or evidence of their developers' skills. You can also request a technical interview or ask for code samples to gauge their understanding of React.js and best practices.
What level of support can I expect from a React.js development company?
A reliable React.js development company should provide ongoing support and maintenance services for your application. This can include bug fixing, updates, performance monitoring, and addressing any technical issues that may arise. Ensure that the company has a clear support policy and communicates well regarding support and maintenance arrangements.
Can a React.js development company assist with UI/UX design?
Yes, many React.js development companies offer UI/UX design services. They can help create visually appealing and user-friendly interfaces for your application. Make sure to inquire about their design capabilities and see examples of their design work to ensure it aligns with your vision and requirements.
What is the typical cost of hiring a React.js development company?
The cost of hiring a React.js development company varies depending on factors such as project complexity, size, and the location of the company. Rates can be hourly, fixed-price, or project-based. It's important to discuss your project requirements and obtain detailed pricing information from the company to get an accurate estimate.
How long does it take to develop a React.js application?
The development timeline for a React.js application depends on the project scope, complexity, and availability of resources. A small-scale project may take a few weeks, while larger and more complex applications can take several months. The React.js development company should provide you with an estimated timeline based on your specific project requirements.
Can I hire a React.js development company for ongoing maintenance and support?
Yes, many React.js development companies offer ongoing maintenance and support services. They can help ensure the smooth operation of your application, perform regular updates, address bugs, and provide technical assistance when needed. Discuss your long-term support requirements with the company and inquire about their support packages.