More than 20 Billion WordPress pages are viewed every month. If modern WordPress websites can somehow stand out and rank well, nothing can stop them from reaching the top of the web food chain.
People trust WP blindly. It is the most reputed CMS platform out there for the right reasons.
So, what steps you can take in order to make your WP website stand out?
Well, a perfect website is trusted by users worldwide. To develop an intuitive and interactive WordPress website, you need to hire dedicated WordPress developers.
Apart from that security, speed, design, and content, etc., are some of the essential ingredients needed to spice up your website for users.
Let us understand them in brief through eight easy points:
1. Choose a brandable domain name
The first thing that impacts your website's reputation is the choice of your domain name. A domain name that can be pronounced with ease can be remembered easily too.
Avoid including hyphens if you can and keep it concise.
For example, a domain name like www.myblog.com is easier to remember and recall than something like www.heza123.com.
Nike, Adidas, and New Balance are all examples of a good domain name. Also, ensure that your domain name must not be identical to any other brand's name.
Don't choose replica of popular brands, such as www.nuke.com or www.abidas.com.  Instead, build you own brand and work on creating a unique brand presence.
Want to know How to Create a Scalable Peer-to-Peer Marketplace Website?
2. Choose an appropriate theme
A powerful theme is a must-have if you want to make your WordPress site look more professional. Your choice of theme should define your brand, and it should resonate with your brand's design, logo, and color.
When it comes to the theme's color and design, don't go for what you feel should be correct; instead, go with what is right. For example, sky-blue represents your healthcare website well, but; you want to go with green then, that would negatively impact your reputation as a healthcare website.
Bright and flashy colors never work well for healthcare, and as a website owner, you must have a sense of color and design.
3. Install an SSL certificate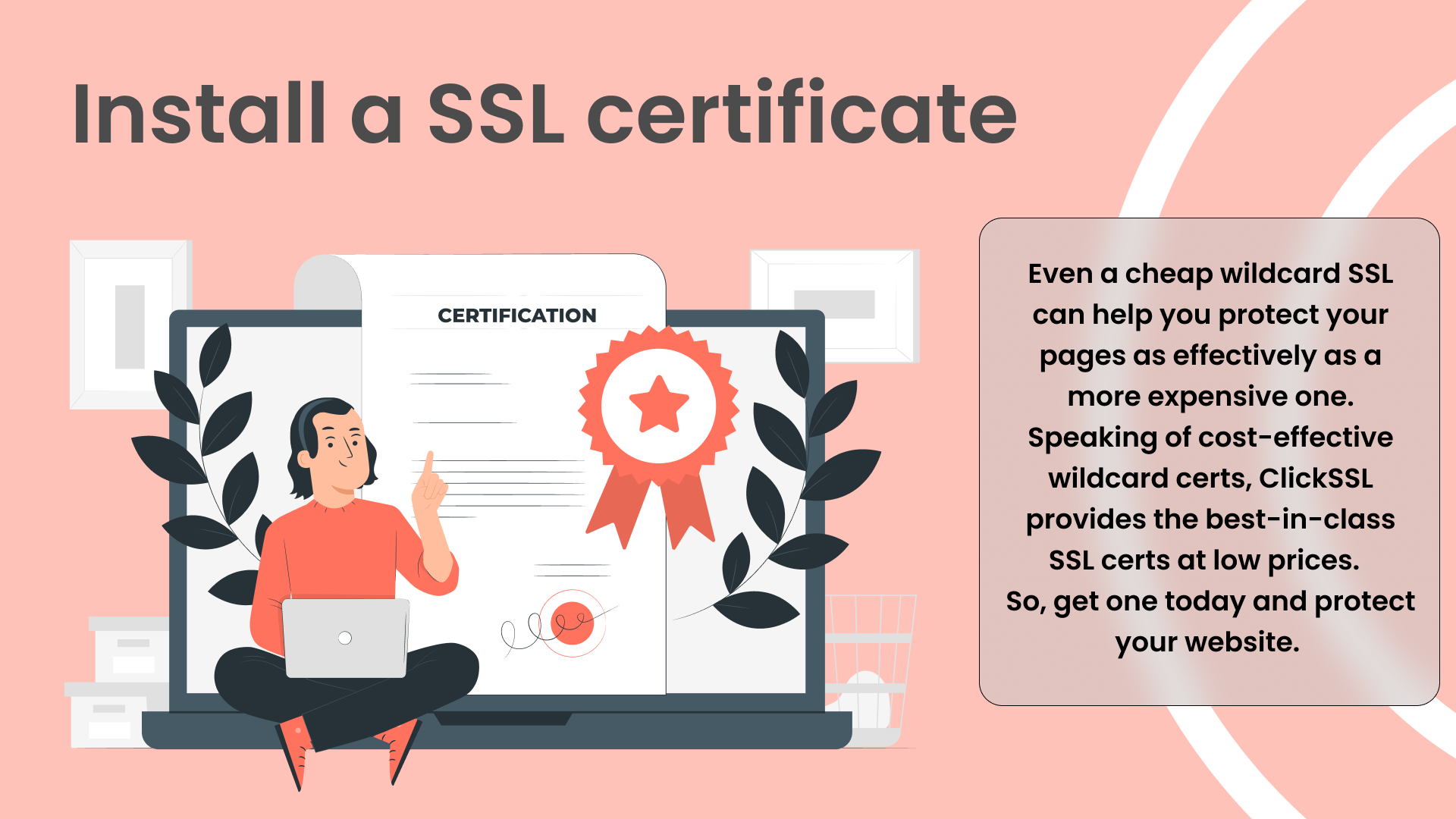 Now that your theme is set up well, it is time to ensure that your WordPress website is secure.
An SSL certificate formally secures your connection by encrypting the data passed between your customer's web browser and your website's server.
The data would otherwise be transferred as plain text between the two of you. The problem with plain text is that hackers can easily read your communication.
It is like you are talking to your best friend, and suddenly, someone comes and stands between the two of you to listen to your conversation, and if you are exchanging your numbers, bank details, and credit card information, he can hear you and note that down.
But, with an SSL certificate, he won't understand what you are talking about.
Modern-day requirements are changing, and so are the websites. Today, even small businesses are expanding their reach and adding subdomains in the form of the payment page, shopping page, and registration page, all of which need encryption security which is where a wildcard SSL comes into the picture.
A wildcard SSL can protect both your root domain and an unlimited number of first-level subdomains (payments, shopping, and registration page).
Even a cheap wildcard SSL can help you protect your pages as effectively as a more expensive one. Speaking of cost-effective wildcard certs, ClickSSL provides the best-in-class SSL certs at low prices.
So, get one today and protect your website.
Are Confused Between Custom built Website or WordPress Website
4. Write engaging blog posts
Blogs help your business express itself to visitors. Intriguing and unique blog posts help build your website's credibility in the eyes of search engines too.
Speaking of search engines, we know how vital their compliance is in a website's success.
Engaging content gives their crawlers an idea about your brand based on which they will rank your website.
Once you start ranking on top, your website will automatically stand out from the competition. Just make sure that your content is optimized with proper keywords and is SEO-oriented.
5. Speed and Optimization
Each business today needs to charm its site guests by offering an incredible client experience. With the developing innovation, the clients are quickly becoming restless; a large portion of them are not prepared to stand by even two seconds for the site to stack.
On the off chance that the download speed for your webpage approaches three seconds, guests begin to ricochet at a disturbing rate. Clients anticipate that your pages should stack quickly, and when you don't live up to their desires, there's to a lesser degree a justification for them to stay close by.
With regards to rivalry on the web, each negligible part of subsequent counts, so comprehend why page load speed matters?
A lethargic site speed deflects clients and they will change to your opposition in case they are discontent with your page speed. The site speed establishes the main connection about your business.
It's fundamental to comprehend that you will not get another opportunity with regard to the client experience. Low site speed is quite possibly the most baffling thing that will divert individuals off from your asset.
When searching for something on the web, individuals regularly click back if a chosen website takes too long to even think about stacking. We are all together at legitimate fault for it. In a moment's delight period, we need data and we need it now.
Google gets that and gives positioning motivating forces to destinations that heap quicker. Website load time is the main thing clients notice about a site, not the beautiful designs or convincing substance.
A lot of buffering and clients probably won't come to the landing page. Superior sites bring about exceptional yield visits, low ricochet rates, higher transformations, commitment, higher positions in natural inquiry, and better client experience.
Slow sites will cost you cash and harm your standing. By diminishing the page load time you will emphatically affect advertising and deals measures.
6. Leverage social media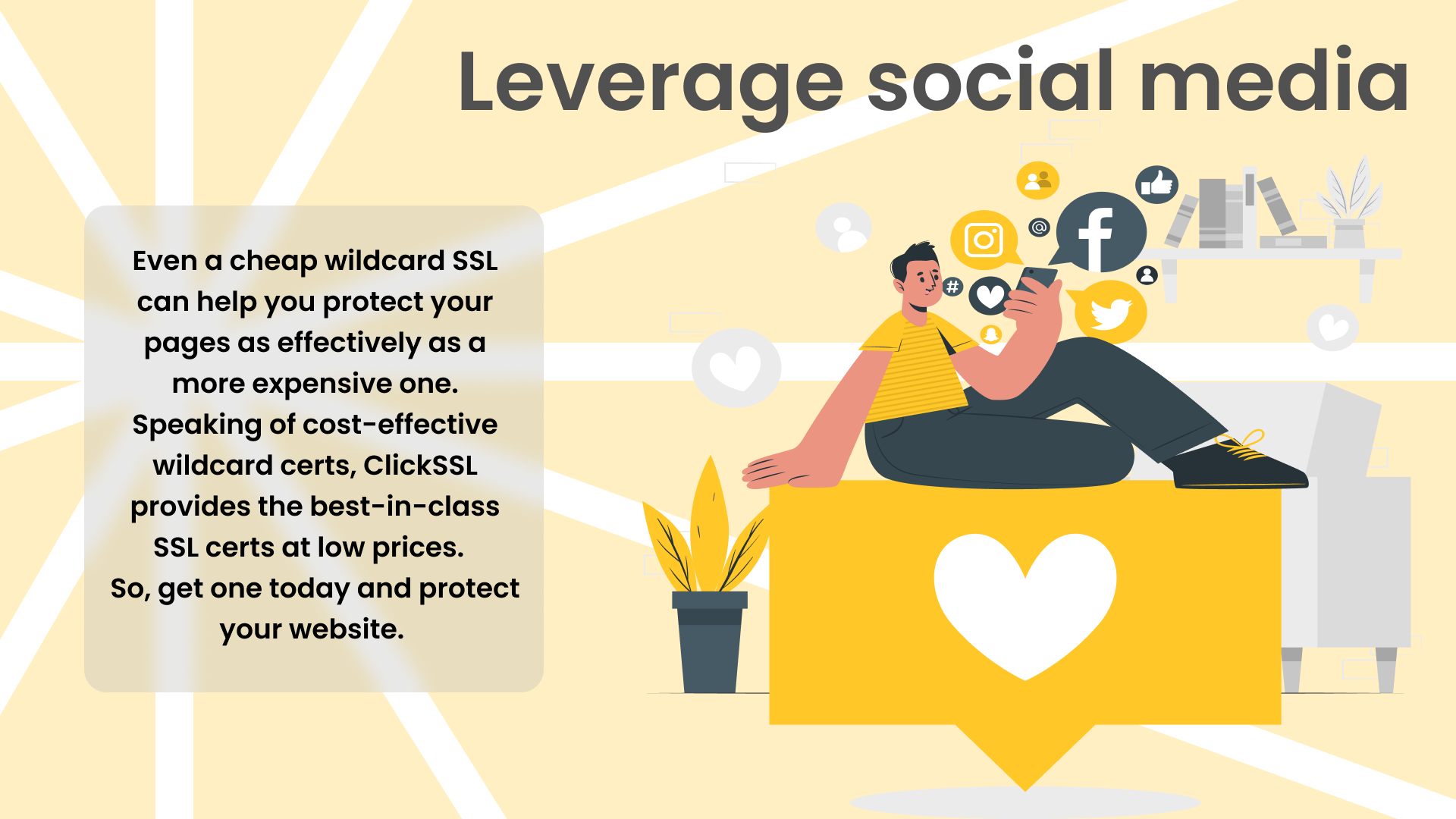 Promote your brand on different social channels to gain traction and redirect them to your WP website.
Social media is a hub for all customers; you need to hit the right ones at the right time.
Create a social presence by engaging with people all around. Conduct free giveaways and contests that can encourage people to come to your website.
Moreover, add your website's URL in every social media post so that people get an idea about where to go to know more about you.
Giving a clear Call-to-Action will help your brand and website grow manifold.
Want to know How Does Website Design Impact Your Search Rankings?
7. Create an intriguing homepage
Your WP website's first impression is its homepage, and a messy homepage will leave a wrong impression on the prospect's mind.
So, it would help if you got it in order by doing the following:
Ensure that it gives a crux of your brand and defines it briefly.
Keep it balanced by adding a couple of blog posts that can educate a visitor about the benefits that they can derive by using your products and services.
Your menu section should feature an About Us, Blog, and Contact Us section for the users' convenience.
Add your social media handles in the footer so that users can connect with you personally.
8. Choose an authentic hosting company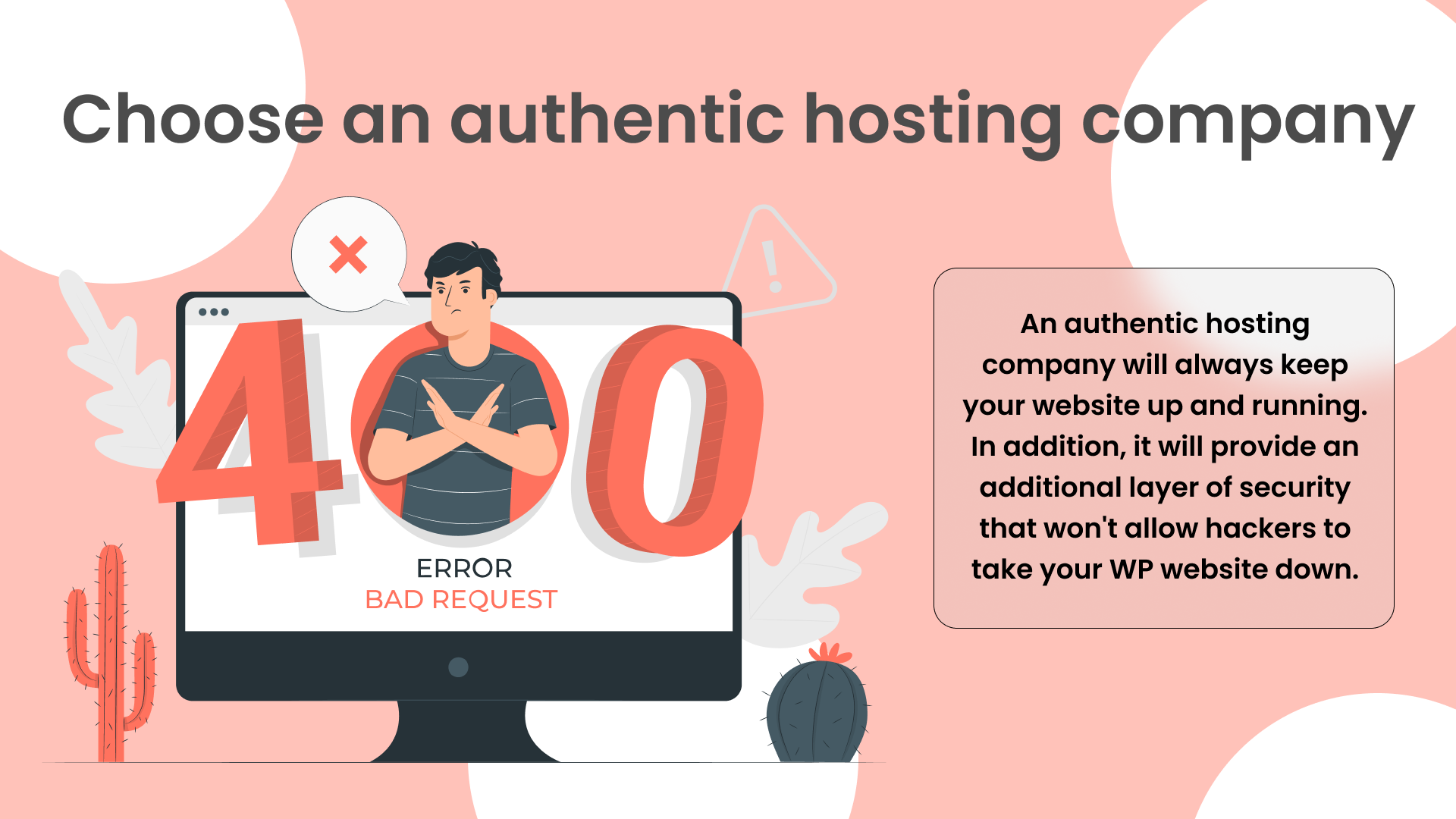 An authentic hosting company will always keep your website up and running. In addition, it will provide an additional layer of security that won't allow hackers to take your WP website down.
Hackers are powerful. They can manipulate your data, and the website URL will start redirecting the user to some other malicious site.
A good hosting service will help your website load quickly without lagging, reducing your bounce rate.
Google is known to downrank websites that do not load within 3 seconds. So, an authentic hosting company will help comply with Google's guidelines too.
Know more about What Is WordPress Website? Advantage & Disadvantage Of WordPress Website
9. Change a custom favicon
A Favicon is significant for a site as it helps in marking. It assists the client with rapidly returning to your webpage in light of the fact that as a rule, this is average on a functioning program it adds to the review worth of the site.
It is a little positioning sign however it will not influence SEO. It is, even more, a client thing and it is in every case great to mark yourself and that is probably the most straightforward approach to begin.
Favicon is a little component however it makes brand perceivability that is difficult to overlook. All the more so on the grounds that all believed brand names use favicon.
This connection is excessively solid. In the event that you don't have a favicon, guests will subliminally compare it with the conniving, run-out-of-carport site. Favicon causes your site to show up more expert and dependable.
10. Strong passwords are a must-have
People don't take passwords as an essential factor in business growth.
Well, passwords might not be a direct factor in your WP website growth, but they play a role at the back end.
If your passwords are not strong enough, hackers can easily compromise your website. Hackers use advanced bots and tools that help them guess your password based on your activity across the internet.
They can track you without you even knowing about it and access your account.
Thus, it is best to have a strong password containing special symbols, numbers, and 12 characters in length.
Moreover, avoid using the same password across all accounts to prevent a data breach.

To Conclude
WordPress websites are considered to be one of the safest CMS platforms out there.
However, that does not mean that it cannot be penetrated. Hackers are figuring out unique ways to trap website owners and compromise their websites.
Weak passwords, lousy hosting providers, and the absence of an SSL certificate can all collectively contribute to data theft.
There isn't just one hacker looking to get the better of your website; there is a whole team working to breach your website, which is why you cannot afford to cut loose.
So, implement these eight best WordPress website ideas to protect yourself against the wrath of cybercriminals.