The growth of e-commerce has transformed the way businesses operate, making it essential for companies to establish a strong online presence. In today's competitive landscape, having a well-designed and functional e-commerce website is crucial for success. To help you make an informed decision, we have compiled a list of the top 12 e-commerce website development companies in the USA. These companies have a proven track record of delivering outstanding e-commerce solutions that drive sales and enhance the user experience.
Top E-commerce Website Development Companies
1) GraffersID:

GraffersID is renowned for its expertise in e-commerce website development and deserves a top spot on our list. They have a proven track record of delivering exceptional e-commerce solutions to clients. GraffersID specializes in creating user-friendly, visually appealing websites that are optimized for performance and conversions. With a deep understanding of the e-commerce landscape, they can create custom solutions that align with their client's business objectives. Additionally, GraffersID offers remote developers and staff augmentation services, providing businesses with the flexibility and scalability they need.
2) Rave Digital

Rave Digital is a highly regarded Professional Solutions Partner, certified by Magento and specializing in Open Source, M2 Commerce, and Commerce Cloud solutions. Based in the United States, with an extensive global presence encompassing three additional locations, Rave Digital is dedicated to delivering state-of-the-art e-commerce solutions for both B2B and B2C industries, ensuring comprehensive end-to-end services.
3) Absolute Web

Absolute Web is a comprehensive eCommerce agency that provides a wide range of services. Our primary focus is on digital commerce and developing effective business solutions. We recognize the increasing significance of digital impressions in today's landscape. Our objective is to craft captivating web experiences that not only enhance lead generation but also offer exceptional user interactions of the highest caliber.
4) Xfive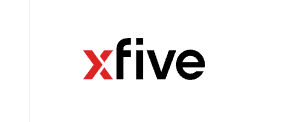 Xfive has been a trusted partner for more than 18 years, assisting startups, agencies, and established businesses in designing, developing, maintaining, and expanding their applications, e-commerce solutions, and websites. Throughout their journey, Xfive has had the privilege of supporting incredible clients, playing a role in their inception and remarkable growth.
5) Brainvire

Brainvire has accumulated over 21 years of experience in the development of Mobile apps, eCommerce, and Web Development Solutions.
With a team of more than 1800 certified tech developers, Brainvire has a remarkable track record of successfully creating solutions for over 2500 businesses of various sizes. Their client portfolio includes renowned enterprises such as Walt Disney, Krispy Kreme Donuts, Entrepreneur, Landmark Group, Fossil, Dr. Reddy, Fox Sports, American Tire Depot, Southwest Airlines, Ajmal Perfumes, and RAK Ceramics. These accomplishments span across regions including the US, Canada, the UK, Europe, and the Middle East.
6) Commerce Pundit

Commerce Pundit, headquartered in Atlanta with three additional global branches, is a leading provider of tailored Magento eCommerce solutions. With a decade-long experience in the industry, the company boasts a team of skilled experts dedicated to meeting their clients' specific requirements.
The company prides itself on its extensive pool of over 450 experienced IT professionals who are committed to delivering top-notch B2B and B2C eCommerce solutions. Regardless of the industry, Commerce Pundit strives to cater to the diverse needs of its clients, ensuring their success in the ever-evolving digital marketplace.
7) Netalico Commerce

Netalico is an e-commerce development agency that prioritizes hands-on involvement and a performance-driven approach. They specialize in assisting Shopify, Magento, and BigCommerce merchants in constructing, managing, optimizing, and expanding their online stores. With a team boasting over 40 years of collective experience, Netalico has successfully aided businesses of all sizes in creating lightning-fast websites with impressive conversion rates.
At Netalico, their main emphasis lies in crafting intelligent and scalable code, along with designing data-oriented layouts that drive conversions. They believe in providing prompt and personalized support to ensure their clients' success in the digital realm.
8) IntexSoft

IntexSoft, founded in 2001 as a humble startup with just four Java developers, has since grown into a leading software development company with over 350 specialists. Their expertise lies in providing comprehensive end-to-end software development services for both business and technology companies.
At IntexSoft, they prioritize effective collaboration with their clients, immersing themselves in their business needs to identify the most suitable solutions. By understanding the client's objectives and requirements, IntexSoft navigates the development process to achieve the desired outcomes through the power of software.
9) DigitalSuits

DigitalSuits is a custom software development company that possesses extensive expertise in the field of e-commerce. Our range of services, including our staffing and dedicated development teams, allows you to maximize your resources and capitalize on your business ideas. We guarantee desired outcomes, and impeccable software quality, and provide opportunities for your future growth.
10) pb+j

Pb+j is an esteemed eComm performance agency that excels in assisting DTC health + wellness, apparel + beauty, and Better-For-You brands in achieving transformative growth and establishing strong connections with a discerning audience. Their expertise lies in generating significant increases in YoY revenue, amplifying impact, and driving profit. With their proven strategies and solutions, Pb+j enables brands to achieve radical change and propel their businesses to new heights.
How does Ecommerce website development work?
E-commerce website development is a multi-step process that involves designing, building, and launching an online platform for selling products or services. Here is a general overview of how e-commerce website development works:
The first step in e-commerce website development is to define the project's goals, target audience, and desired features. This includes conducting market research, competitor analysis, and creating a project plan. It's crucial to have a clear understanding of your business objectives and how the website will support them.
Choosing the right e-commerce platform is essential. There are various platforms available, such as Shopify, WooCommerce, Magento, and BigCommerce, each with its own features and capabilities. The platform should align with your business requirements, scalability needs, and budget.
Design and User Experience (UX):
Website design plays a crucial role in attracting and engaging visitors. A professional and visually appealing design enhances the user experience and builds trust. The design should be intuitive, responsive, and reflect your brand identity. This stage includes creating wireframes, mockups, and visual designs for different pages and components.
Once the design is finalized, the development phase begins. It involves coding the website using HTML, CSS, JavaScript, and other programming languages. Backend development focuses on implementing functionalities such as product catalog management, shopping cart, payment gateways, user registration, and order processing. Frontend development ensures that the website is visually appealing, responsive, and optimized for different devices.
Content Creation and Management:
Creating compelling and informative content is vital for an e-commerce website. This includes product descriptions, category pages, blog posts, and any other relevant content. Content management systems (CMS) are used to organize and update content efficiently. The CMS allows you to add, edit, and delete content without extensive technical knowledge.
Integration of Payment Gateways and Security Features:
To facilitate secure online transactions, integrating reliable payment gateways is crucial. This involves setting up payment processors, such as PayPal, Stripe, or Authorize.Net, to handle payment transactions securely. Additionally, implementing SSL certificates and other security measures ensures the protection of customer data and builds trust.
Testing and Quality Assurance:
Before launching the website, thorough testing is conducted to identify and fix any bugs, errors, or usability issues. This includes functional testing, compatibility testing across different browsers and devices, performance testing to ensure fast loading times, and security testing to protect against vulnerabilities.
Once the website passes all tests and quality assurance checks, it is ready to go live. The deployment process involves configuring the web server, domain name setup, and transferring the website files to the hosting environment. It's essential to have a backup plan and monitor the website's performance during and after the launch.
Ongoing Maintenance and Optimization:
E-commerce websites require ongoing maintenance to ensure they remain secure, up-to-date, and optimized for performance. This includes regular backups, software updates, monitoring for security vulnerabilities, and continuous optimization of the website's speed, user experience, and conversion rate.
After the website is live, marketing and promotion activities are essential to drive traffic and generate sales. This may include search engine optimization (SEO), social media marketing, paid advertising, content marketing, and email campaigns. Effective marketing strategies help attract potential customers and increase conversions.
In conclusion, e-commerce website development is a comprehensive process that involves careful planning, strategic design, technical implementation, and ongoing maintenance. By following these steps, businesses can create a powerful online platform that drives sales, enhances customer experience, and contributes to business growth.
Choose the Best E-commerce Development Companies
Choosing the best e-commerce website development company is a critical decision that can significantly impact the success of your online business. Here are some key factors to consider when selecting an e-commerce website development company:
Experience and Expertise:
Look for a company with extensive experience in e-commerce website development. Evaluate their portfolio and client testimonials to get an idea of their past projects and the industries they have worked with. A company that has expertise in developing e-commerce websites similar to your business niche will be better equipped to understand your requirements and deliver a tailored solution.
Ensure that the company has a skilled team of developers who are proficient in the relevant technologies and platforms for e-commerce development, such as Shopify, Magento, WooCommerce, or custom solutions. They should be up to date with the latest industry trends and best practices, ensuring that your website is built using efficient coding standards and optimized for performance.
Customization and Scalability:
Consider the company's ability to provide customized solutions that align with your specific business needs. A one-size-fits-all approach may not be suitable for your requirements. They should have the capability to tailor the design, features, and functionality to your brand and target audience. Additionally, choose a company that can scale your website as your business grows and adapts to changing market demands.
Responsive Design and User Experience:
A responsive design is essential for e-commerce websites to ensure a seamless user experience across different devices, such as desktops, tablets, and smartphones. The company should prioritize mobile optimization and create intuitive navigation, easy-to-use interfaces, and visually appealing designs that enhance the user experience and drive conversions.
Integration and Third-Party Support:
Consider the company's expertise in integrating payment gateways, shipping providers, inventory management systems, and other third-party services that are crucial for your e-commerce operations. Seamless integration with these services will contribute to a smooth buying process for your customers. Additionally, check if they offer ongoing support and maintenance to address any technical issues that may arise.
Set a realistic budget for your eCommerce website development project and communicate it to the company. Evaluate their pricing structure and ensure that it aligns with your financial capabilities. Additionally, discuss the expected timeline for the project and ensure that the company can deliver within your desired timeframe without compromising on quality.
A reliable eCommerce website development company should provide ongoing support and maintenance services to ensure the smooth functioning of your website after launch. Inquire about their support channels, response times, and the level of assistance they offer in case of any technical issues or updates needed in the future.
Communication and Collaboration:
Effective communication and collaboration are essential for a successful partnership. Evaluate the company's responsiveness, transparency in its processes, and willingness to understand your business goals and objectives. A good development company will actively involve you in the decision-making process and keep you updated on the progress of your project.
Research the company's reputation and online presence. Look for reviews and feedback from their past clients to gain insights into their professionalism, reliability, and ability to deliver results. Consider reaching out to their clients directly for references to get a better understanding of their experience working with the company.
Consider whether the company offers additional services such as digital marketing, SEO, or ongoing website optimization. Having a single vendor to handle both the development and marketing aspects can streamline your operations and ensure a cohesive approach to your online presence.
By carefully considering these factors and conducting thorough research, you can choose the best e-commerce website development company that aligns with your business goals, budget, and expectations. Remember that the right development partner can play a crucial role in building a successful and impactful e-commerce website for your business.

Conclusion:
Building a successful e-commerce website is a complex task that requires expertise, creativity, and technical know-how. The top 12 e-commerce website development companies in mentioned in this article have proven track records of delivering exceptional results for their clients. Whether you're a small business or a large enterprise, partnering with one of these companies can help you establish a robust online presence, drive sales, and stay ahead of the curve.
Revamp Your Online Business Today!
Are you ready to take your e-commerce business to new heights? Look no further than GraffersID, your trusted partner in web development and remote staffing solutions. Our team of highly skilled developers and designers are ready to bring your e-commerce vision to life.
Build E-commerce Website:
Transform your business into a thriving online enterprise with a cutting-edge e-commerce website. Our experienced team will work closely with you to understand your unique requirements and develop a tailor-made solution that delivers exceptional user experience, seamless navigation, and robust functionality. From intuitive product catalogs to secure payment gateways, we'll ensure your website stands out from the competition.
Hire Remote Developers:
Expand your team with top-notch remote developers from GraffersID. Our talent pool consists of handpicked professionals skilled in various technologies, including front-end and back-end development, mobile app development, UI/UX design, and more. Whether you need additional support for ongoing projects or want to build a dedicated team, we have the expertise and resources to meet your specific needs.
Why Choose GraffersID?
Proven Track Record: We have a track record of successfully delivering e-commerce websites and remote staffing solutions to businesses of all sizes.
Technical Expertise: Our developers are experienced in the latest technologies and frameworks, ensuring that your website is built with the highest standards.
Cost-Effective Solutions: We offer competitive pricing without compromising on quality, helping you maximize your return on investment.
Seamless Collaboration: Our remote developers are adept at seamless communication and collaboration, ensuring a smooth workflow and timely project delivery.
Don't miss out on the opportunity to build an exceptional e-commerce website and hire top remote developers from GraffersID. Take the first step towards success today! Contact us now to discuss your requirements and receive a free consultation.