Hire Messaging App Developers from GraffersID
Leverage the power of socially connected Users spend huge amounts of time in messaging apps. Equip your Software Development Team by Hire Messaging App Developers from GraffersID, a
top IT Staff Augmentation Company
, to create an engaging platforms.
Future Trends of Messaging Industry
Trends that will Shape the Future of Messaging Apps
Important Stats for the Messaging Industry
Growth Stats of Global Messaging industry Likely to affect Your Business in Future
The daily Chatbots users around the world are expected to go past 2.7 Billion by 2027
The Global Chatbots Solutions have reached over $62.1 Billion in 2020 and is projected to reach over $78.7 Billion by 2023
Data Collection through Messaging Apps is valued at more than $2 Billion
Messaging apps market is forecasted to grow at CAGR of 14.5% over the period of 2017-2025
As per Stats, 98% is the open rate of messaging for brand messages. Top Online Shopping
Sites in World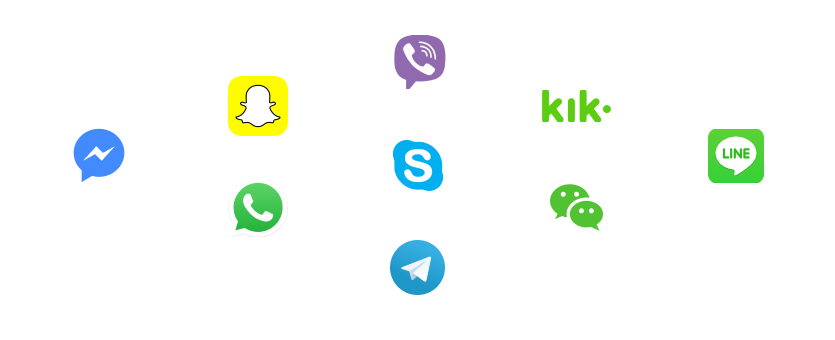 Why Hire Messaging App Developers From Graffersid?
Professionally trained teams of GRAFFERSID always follow the world class Coding Standard to ensure the highest level of security for the apps. Building next-gen apps requires the highest quality development and dedicated messaging apps developers of GRAFFERSID have certifications from most reputed organizations.
At GRAFFERSID, our expert technical team is always available for support. With a deep and diverse knowledge base, we have a team with successful experience in small scale to large projects. Working with mission-driven startups and large scale enterprises, developers are committed to success.
Creation of next-gen messaging apps is possible through innovation driven development. At every step, the team at GRAFFERSID explores the best opportunity for unique features. Working with us, 9/10 Startups have raised fundings from top investors.
Understanding the client's variable requirements, we have very flexible hiring models. Hire a dedicated messaging developer from GRAFFERSID or you can hire a dedicated team to work on your project. Also, you can outsource your development requirements to the award winning team of GRAFFERSID.
Our remarkable growth has been a part of client's success over the years. Together with our client, we have achieved great milestones with pillars of trust. Because of transparent processes which dedicated developers of GRAFFERSID follows, we are able to develop trust of the highest level.
Building messaging apps with essential integrations is a costly development with developers of countries like the USA, UK. With dedicated messaging developers in India from GRAFFERSID, Startups are able to cut the costs up to 3X and focus on growth.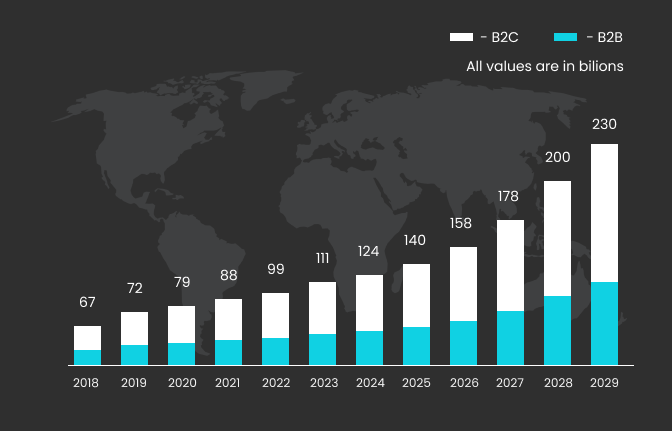 Global B2B Messaging market size could hit $15 Billion in 2023 and the B2C Messaging market size would go past $25 Billion in 2025
Messaging Industry Trends
Messaging Trends that are Redefining the Growth for Businesses
The new decade has introduced the concept of inbound marketing and it has revolutionized customer engagement platforms. Messaging apps have become a very important aspect of reaching out to customers on a daily basis. Rapid advancement in the industry with rich media receiving and sending made easy for common people. With its increasing use, comes the threat of privacy loss and therefore the Industry leaders are focusing on development of highly secure applications.
The messaging market was valued at USD 62.17 billion in 2020 and is projected to reach USD 78.29 billion by 2023, registering a CAGR of 6.75% over the forecast period, 2020 - 2025.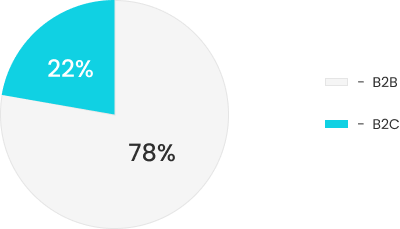 Messaging App Development Technologies

Custom Messaging App Development
Every business has different ways to interact with the audience and that necessitates the custom development of messaging apps. GRAFFERSID has the top 1% of Industry experts beating the challenges. Get Dedicated Messaging app developers from GRAFFERSID and increase productivity by 5X.

Chatbot-driven Messaging development
Bots are simplifying the customer engagement processes for startups by reducing the cost by 30%. Dedicated developers at GRAFFERSID have hands- on experience of cloud based tools to scale up the development on demand. We offer flexible hiring models to meet your custom requirements as you grow.

Rich Media Messaging development
For next-gen messaging app development, rich media is a very important feature. Allowing users to share data, videos, contacts and much more instant sharing features is mandatory for the success of messaging apps. Hire the dedicated messaging app developer from GRAFFERSID to build the next big thing.
Do You Want To Hire Messaging App Developers ?
Do you have a Question for us?
Our Customers love what we do



GraffersID Teams efficiency, industry knowledge, and communication have led to a long-term engagement.



Visitors enjoyed the landing page's sleek, engaging visuals and intuitive design. Graffersid established a smooth workflow, listening carefully to requirements and



The product was well received by customers and investors. The team efficiently managed the project by consistently sharing updates and promptly
No bond Policy.
If the resource doesn't perform then the contract will be terminated within 1 month of notice.