Hire Chatbots Developers from Graffersid
Build AI-powered chatbots with machine learning
Algorithms enhancing engagement with customers.
Hire Chatbots Developers/Experts From GraffersID, a
top web and app development company
,
For crafting customized Chatbots solutions for Your startup.
Future Trends of Chatbots Industry
Industry-Defining Trends for Chatbots Solutions in Next Decade / Trends that are Shaping the Chatbots Solutions in Next Decade / Trends that will Shape the Future of Chatbots Solutions
Important Stats for the Chatbots Domain / Stats that Matter for Chatbot Industry
Growth Stats of Global Chatbots industry Likely to affect Your Business in Future
The daily Chatbots users around the world are expected to go past 50 million by 2022
The Global Chatbots Solutions have reached over $17.7 Billion in 2020 and is projected to reach over $102 Billion by 2027
40% of Chatbots consumers belong to the Retail market followed by Healthcare, Goverment and Gaming.
Chatbot market is forecasted at CAGR of 34.4% over the period of 2020-2025
As per Google, 69% of users preferred query resolution with chatbots due to the instant replies. Top Online Shopping
Sites in World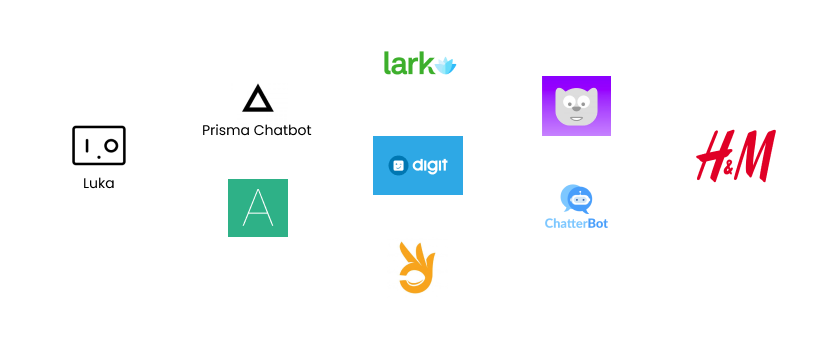 Why Hire Chatbots Developers From Graffersid?
With GRAFFERSID, you get innovation customized to your needs. Our dedicated chatbot developers rely on their expertise and successful experience of boosting the growth of startups in no time. Creating more human experience with chatbots is our goal.
Working with GRAFFERSID, business owners with no technical knowledge have grown multifold. It has been possible with our round the clock support to businesses. We let no barriers stop the growth curve of startups.
When you Hire Chatbots Developers from GraffersID, we make sure that Experienced chatbot developers have rich knowledge of Chatbots industry. Understanding your customized requirements, our developers integrate the chatbot with essential third party apps for better customer experience.
Understaing the client's variable requirements, we have very flexible hiring models. Hire a dedicated chatbot developer from GRAFFERSID or you can hire a dedicate team to work on your project.
GRAFFERSID has enabled startups to attract fundings from World's top investors due to strong trust bond and transparent processes. Dedicated chatbots developer in India from GRAFFERESID are trained professionally with business ethics.
Building chatbots require numerous integrations with other services which can be costly for startups to leverage them. Our developers are nourished with Startup mindset and enable growing businesses to fully capitalize the modern chatbots solutions.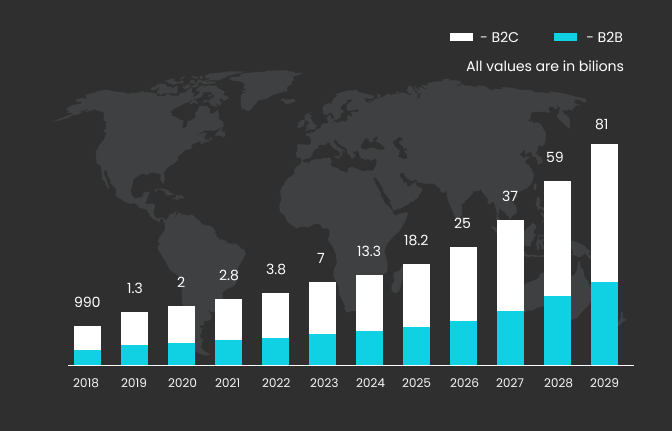 Global B2B Chatbots market size could hit $15 Billion in 2023 and the B2C Chatbots market size would go past $25 Billion in 2025
Chatbots Trends that are Redefining the Growth for Businesses
Invented with the objective of automation of Customer support, Chatbots are serving to a variety of purposes these days. Their use in E-commerce, Healthcare, Retail and other industries has revolutionized the customer engagement systems. Artificial Intelligence escalated the use of Chatbot with Human intelligence helps businesses serve better. For startups, chatbots reduce cost in customer support and feedback systems up to 40% with right use of them.
The chatbot market was valued at USD 17.17 billion in 2019 and is projected to reach USD 102.29 billion by 2025, registering a CAGR of 34.75% over the forecast period, 2020 - 2025.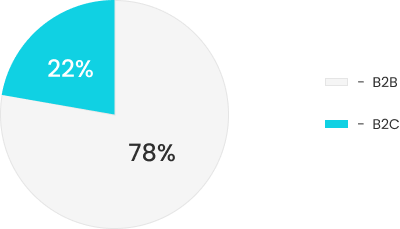 Chatbots Development Technologies

ERP Integrated Chatbots Development
ERP systems are developed to bring automation in processes within teams and employees. Chatbot Integration in ERP softwares enables businesses to reduce efforts in communication. Get Dedicated chatbot developers from GRAFFERSID and increase productivity by 5X.

Multilingual Chatbot development
Overcoming the language barriers for growing startups with a global target audience is always challenging. Chatbot development services of GRAFFERSID helps ambitious startups to beat the odds with multilingual chatbot development for global audiences.

Custom Chatbot development
At GRAFFERSID, our professional developers are equipped with modern resources and knowledge to help goal-focussed startups create custom chatbot for their audience with desired features. Hire a dedicated chabot developer to expand your development team and amplify outputs.
Do You want to Hire Chatbots Developers ?
Do you have a Question for us?
Our Customers love what we do



GraffersID Teams efficiency, industry knowledge, and communication have led to a long-term engagement.



Visitors enjoyed the landing page's sleek, engaging visuals and intuitive design. Graffersid established a smooth workflow, listening carefully to requirements and



The product was well received by customers and investors. The team efficiently managed the project by consistently sharing updates and promptly
No bond Policy.
If the resource doesn't perform then the contract will be terminated within 1 month of notice.